The long offseason is finally over as the Patriots veterans returned to Foxborough Tuesday in preparation of Wednesday's training camp opener. That will kick off a stretch of four unpadded practices before things begin in earnest early next week.
Until then, there will be several items of interest to keep tabs on, and while competition for starting jobs and roster spots won't heat up immediately, it will offer some insight as to how the coaching staff views things as camp kicks off.
With that in mind, here is a list of some of training camp tidbits I'll be watching closely, as well as some predictions for what lies ahead.
This one has to involve the offense, and specifically, Bill O'Brien and Mac Jones. It's safe to say the Patriots won't improve much on their 8-9 finish in 2022 if the new offensive coordinator and the incumbent quarterback can't get on, and stay on, the same page. Offensive improvement is imperative for a team that simply could not generate enough production to be competitive against quality opponents. O'Brien is a proven commodity, and his springtime work with Jones seemed like a promising start. Now we'll get a chance to watch how the relationship develops on a daily basis, and to see if there are signs of any consistent improvement.
This one is tough as the Patriots have at least two major ones to worry about at this point: Jack Jones and Trent Brown. As much as I hate to do it, I'll call it a tie and discuss both. Jones remains on the Patriots roster after his June arrest on weapons charges. He pleaded not guilty and is set to be in court August 18, but until then will Bill Belichick have him on the field every day, and if so will he receive reps with frontline players?
On one hand if he and rookie Christian Gonzalez can man the outside spots it would allow Jonathan Jones to remain in the slot and create some depth at the position. On the other, if Belichick believes there's a chance Jones won't be available, he might need to get others more reps during practice. Interesting story to watch.
As for Brown, the mammoth tackle has posted some workout pictures and perhaps he's finally getting himself in shape after missing the first day of minicamp and being relegated to mostly spectator status on the second day, at least partly due to his lack of conditioning. The Patriots don't have an obvious replacement at left tackle with Riley Reiff, Calvin Anderson, Conor McDermott, Sidy Sow and Andrew Stueber rounding out the depth chart. It's possible that Mike Onwenu could slide out to right tackle and allow one of the above to move to the left side, but that would not be an ideal situation. Brown's condition and commitment will be important elements to monitor this week.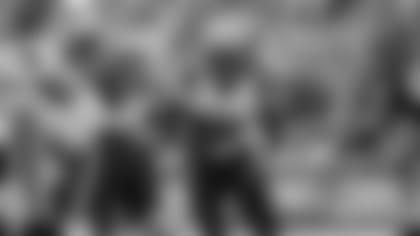 Potential First-Time Pro Bowlers
Rhamondre Stevenson – The third-year back is currently set to carry the load with no proven veteran back behind him on the depth chart. It's possible that Belichick adds a piece in the coming days (he had free agents Leonard Fournette and Darrell Henderson in for visits last week) but it will be Stevenson's backfield regardless. He spoke during the spring about trying to improve his conditioning to avoid the late-season dropoff he suffered last season when he was forced to carry the load alone following Damien Harris' injury, and if he can remain more consistent he seems poised to add a level to his game.
Kyle Dugger – Dugger is a solid safety who displays some eye-popping athleticism at times, such as last December in Las Vegas when he jumped a Derek Carr screen pass and took it to the house. Belichick likes to use him in a variety of ways, and with Devin McCourty retired he could be a candidate to emerge as the leader on the back end – even if his style of play isn't necessarily suited for McCourty's free safety role. He is valuable near the line in run support and recorded three touchdowns last season. If he can build off that performance, he may get more attention in 2023.
Christian Barmore – The third-year defensive lineman suffered through a sophomore slump in 2022, dealing with injuries that limited him to 10 games and limited his overall effectiveness. At his best Barmore collapses the pocket and can terrorize quarterbacks. Assuming he's healthy, he should get plenty of opportunities to do that and could emerge as one of the league's best interior pass rushers.
Kevin Harris – Harris is in his second year and looked to be a bit quicker this spring than he did as a rookie. At this point he would be first in line to back up Stevenson, which would give him some opportunities to shine. If he can fix the ball security issues that plagued him last summer, he could solidify the lead backup role.
Malik Cunningham – The former Louisville quarterback spent the spring as a wide receiver trying to make the transition as a rookie. The 6-1, 190-pound Cunningham showed some quickness that could potentially lend itself to work in the slot.
Jordan Heilig – Heilig is an undrafted rookie linebacker out of Appalachian State who spent the vast majority of his time with Matthew Slater during spring camps. That was a path taken by Brenden Schooler and DaMarcus Mitchell a year ago, and it led to both earning roster spots as special teamers.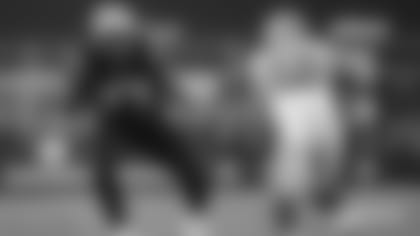 O'Brien-Jones connection – Jones talking about the smooth transition to O'Brien during the spring was a positive. If the offense can consistently reach the mid-to-upper 20s, the Patriots will be in the mix.
Experienced defense – During the spring Jabrill Peppers spoke of the level of experience among the majority of projected defensive starters and he felt that gave the unit an edge. The group was solid for the most part a year ago but struggled against top competition. Another year of development could lead to improvement in that regard.
Bill Belichick – Despite some recent bumps in the road, Belichick remains at the top of his profession when it comes to his ability to prepare and game plan each week. Something tells me he's heard some of the predictions and will be ready to respond.
Schedule/quarterbacks – Some preseason indicators list the Patriots schedule as the toughest in the league. With dates against the likes of Patrick Mahomes, Jalen Hurts, Justin Herbert, Dak Prescott plus Josh Allen and Aaron Rodgers twice each, the slate won't be a picnic.
Questions at tackle – Trent Brown's uncertainty is a major problem that has potential ripple effects along the line. If Brown isn't available and invested, O'Brien would have to scheme around the tackles all season, which would limit the offense's effectiveness.
Lack of depth in secondary – This could be a problem if Jack Jones isn't available. That would likely mean Jonathan Jones moves back outside with the 5-8 Marcus Jones thrust into a more prominent role in the slot. It also could lead to Jalen Mills having to play more corner after a spring spent mostly at safety. Given the gauntlet of passers on the horizon, that lack of death would be hard to overcome.
The Patriots announced they will wear their red throwback uniforms and Pat Patriot helmets twice during the 2023 season. Fans won't need to wait long for the first one as New England will host Miami in Week 2 on Sunday Night Football at Gillette Stadium. The second comes in Week 13 in Foxborough against the Los Angeles Chargers. No word yet on which uniforms the visitors will be wearing for those games, but given the Dolphins and Chargers throwback looks the potential for some great aesthetics certainly exists.
DISCLAIMER: The views and thoughts expressed in this article are those of the writer and don't necessarily reflect those of the organization. Read Full Disclaimer