My question is - do we know what the draft decision process was like this year? Was it a reversion to the prior (less successful) approach of the years before 2021? Did Dave Ziegler leaving change the process - with Bill perhaps not having as much confidence in the remaining personnel staff's analysis? What do you think, and what are you hearing from your sources? -Kevin P.
Wish I could say I had sources or anything in this regard, but I think we can read a little into it based on which roles people like Matt Groh (Director of Player Personnel) and Eliot Wolf (Director of Scouting) have settled into. I do think that last year's "more collaborative" approach was probably a little overblown, though some credit must go to Groh whom Belichick credited with having a significant handprint on last year's class. Ultimately, I don't think it's changed much from Belichick being having the final say, but obviously how the prospects are presented and who is presenting them must be different because there are new people doing the jobs. Groh, Wolf and the new rising scouts certainly have their favorites who may or may not be different from the kind of players previous directors like Nick Caserio might've gravitated towards.
As they say, the proof is in the pudding and while some picks, like Tyquan Thornton, might've felt a little off the beaten path, others like Cole Strange, the two running backs and the late-round linemen feel like familiar moves that have been made in past drafts. We'll see how it all comes together but overall, I still feel like they addressed almost all their biggest needs whether you feel like they got good value or not. It seems pretty straightforward to make sense of the roster overall after the draft and major chunk of free agency. -Mike Dussault
Bill tends to trade valuable guys with one year left on their deals for draft picks. Do you think Damien Harris is a candidate for a trade or anyone else on the team who has one year left on their deal besides N'Keal Harry? -David Hafner
We're probably getting a little late in the offseason for trades like these and I'd rule out Damien Harris being a candidate to be shipped out. Harris has really emerged as one of the young leadership voices for the team and it would be disappointing to see him jettisoned at this stage. With Harris I think the bigger question is whether he's a candidate for an extension or if the drafting of the two running backs this year spells the potential end of his time with New England. It's hard enough for a trusted third-down back to earn an extension, much less an early-down guy like Harris who tend to be turned over after their rookie deal. Has Harris done enough on and off the field to warrant that consideration? It's a tough call but he's really blossomed over the last two years.
I highlighted three veterans before this offseason that could be moved due to contract and so far, both Shaq Mason and Kyle Van Noy have both found their ways to other teams. That last remaining vet I highlighted entering the last year of his extension is Jonathan Jones, who is due $7.7 million this year. With several versatile safety/slot-type players, Jones could still be a candidate either to have his contract restructured or perhaps moved, though his veteran presence and experience is certainly needed and he's not even 30 years old yet. The Patriots will need to open some money up to sign their entire draft class as well as have enough operating space for the season. Expect some restructures coming in the next month at the least. ­­-Mike Dussault
Can you explain why the Patriots have chosen not to name offensive and defensive coordinators for the upcoming season? In lieu of coordinators, who will be making the play calls? -Fitz Read
It's still a great question and one that has been somewhat swept under the rug in the wake of the draft. Defensively, I expect it will be the same setup as the last two seasons, where Jerod Mayo and Steve Belichick work together to coordinate the defense. They're facing their most challenging season yet as they look like they'll enter the year needing to lean on a collection of young and mostly unproven linebackers. Last year they got a chunk of veterans back after the COVID-19 season of 2020, but now it's on them to get the next generation ready to go without those veteran voices.
Offensively, the two main coaches of focus are tight ends coach Nick Caley and Joe Judge, who has been noted simply as an offensive assistant but made some rounds during the spring scouting college QBs. The team has not officially released the 2022 coaching staff directory yet, and it will be interesting to see if Caley's duties are in fact expanded beyond tight ends alone this year. My expectation is that Judge and Caley will work closely together to coordinate the offense, and unless Caley is noted to have a position bump, I'd expect Judge to be the playcaller. We might get a clearer picture how it's going to go when we get our first glimpse at an OTA practice on May 26. Clearly, without Josh McDaniels present, the dynamics should be something major to watch. -Mike Dussault
Hey guys, what's your level of interest in some of the remaining free agents on the market after the draft. Specifically, Trey Flowers & a veteran WR like Julio Jones on a short-term affordable deal? Julio put up similar numbers in 10 games as Agholor did in 15. And Trey would answer some questions on who will play opposite Judon. Love the draft content guys. Welcome Tamara, and really enjoying angry Deuce. I hope Deuce keeps that same energy at the end of the season. I called in after the last Miami game and Deuce was down in the dumps. Now he's defending the speedy WR with the dainty wrists. -Daryl Rucker
Thanks Daryl, angry Deuce has definitely come out more already in 2022 than any of my first two-and-a-half years and I'm hoping that stops being the case this fall! After trading for DeVante Parker and drafting Tyquan Thornton, I'm good at the wide receiver position. I like the continuity of having Agholor, Bourne and Meyers back, while Parker and Thornton should help bring some dynamic presences outside the numbers and deep, helping to stretch the field for the veteran trio inside. I'm in no hurry to get rid of Agholor either, he's in the final year of his deal and it makes the most financial sense to hope he's more productive this season rather than paying someone else more money, paying potential dead money on Agholor and trying to swap them for what could be a negligible improvement of production. Agholor should have more freedom to move around in 2022 with the additions of Parker and Thornton.
Trey Flowers on the other hand makes a lot of sense, especially now that he wouldn't factor into the compensatory pick formula. Edge is light as a position group to me and adding a veteran like Flowers at least gives a level of early down reliability against the run. Otherwise, things are unproven with this group and one more veteran presence could help stabilize the important spot. -Mike Dussault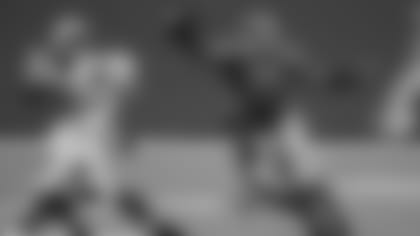 With the drafting of a couple of running backs in the shape of Pierre Strong and Kevin Harris what in your opinion can we expect from them this season? Do you think it might be the same approach our New England Patriots had with Damien Harris in how they gradually mixed him into the snaps while building up his confidence or are we looking at anyone of these men being capable like Rhamondre Stevenson did last season and just hit the ground running (completely accidental pun)? -Marc Saez (pt 1)
It's a good question with some moving parts, starting with James White's health. It doesn't sound like he's a full go just yet and it's hard to project a rookie to step in on third downs; Brandon Bolden showed his value doing so last year and he's a long-time veteran who could be counted on in pass protection. Strong projects favorably to that role, though I still don't see him strictly as a third-down specialist, he has some balance to his game. Instead, I'd keep an eye on Rhamondre Stevenson as the backfield could be a little less role specific in 2022. My expectation is that Strong should immediately earn some rotational work, while Kevin Harris is really a wild card after bouncing back from a back injury last season. We all might be sleeping on him a bit, especially because Damien Harris and Stevenson are firmly entrenched atop the depth chart. But make no mistake, K. Harris is a big, powerful back who could help immediately as Stevenson did last year.
It's impossible to project at this point but I know running backs always seem to get dinged up and the Patriots seem to have a good mix of youth and experience that will help them get through the season without being taken out of their preferred methods of attack. ­But again, the biggest question starts with whether White can bounce back and be the same player. -Mike Dussault
With a lot being said about the way our Patriots addressed the defensive line in this year's draft with only the one pick being used in the 6th round on Sam Roberts, what can we expect from him in regards to how he goes about his business and how was he regarded at the college level? -Marc Saez (pt. 2)
You have to take his tape with a grain of salt considering the competition, but Roberts was absolutely dominant at his level, regularly tossing offensive lineman aside with the kind of brute strength that rarely stands out like that at the upper levels of college football. He won't be able to dominate pro offensive linemen in the same way, but with that said, he sure looks like a big, disruptive player who can get off the snap quickly and win with instant force. The defensive line could use another injection of youth after landing with Barmore last season. Roberts looks like a similar kind of player who won't be confined to just one thing on the defensive line, but one who has the quickness and strength to play a number of different spots. We won't see one-on-ones until the summer but seeing how Roberts' strength translates against the Patriots offensive lineman is one thing I'm really intrigued by. -Mike Dussault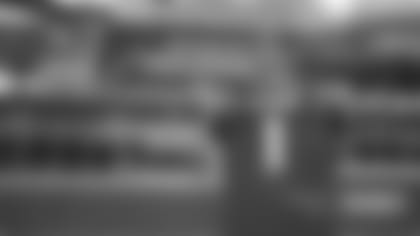 Hi! I was thinking this last week after the Cole Strange selection, there's any possibility that Strange like Wynn selection a few years algo, will be a move to pick up a Tackle? Maybe this season he will our LG, but on 2023 he could start has LT? And hopping to get a LG on Hines or Stueber? Do You guys believe that this is possible? -Humberto Cavazos
I floated the possibility of Strange actually being drafted to play left tackle on Patriots Unfiltered and it opened up some interesting discussion. I still think it's a long shot, but I also think he has the size and athleticism to do it. Usually when college tackles have to move inside it's because they're not athletic enough to deal with edge rushers in space but I'd bet Strange has the feet to do it if he needed to. But being able to do it and being an entrenched, consistent starter is another. His draft slot might make a little more attention to some of the national pundits if he did end up at tackle, which I still see as a significant long-term need.
Given the success the Patriots have had over the years with low-round offensive linemen, I wouldn't write off Hines or Stueber. Hines looks a lot like Michael Onwenu, while Stueber checks a lot of boxes to compete at right tackle. I feel good about the top five starters when healthy along the offensive line, but the drop off to Justin Herron, Yodny Cajuste, Will Sherman and Yasir Durant is significant. None of those backups are truly entrenched yet and that's why there should be some really good competition along the offensive line this summer. -Mike Dussault
Now that free agency and the draft have taken place and we have depth charts at each position, do you see us having a glaring weakness at one position? Or a moderate one at a position? -Davidrocco Mittica
I think edge/outside linebacker is the position with the biggest question marks simply because after Matthew Judon there isn't much proven depth. It appears that they're going to go with a youth movement to replace what they got from Hightower, Collins and Van Noy last year and there's some major uncertainty there. Cornerback isn't far behind but it feels like they have a good mix of vets and youth even if it isn't clear how they'll matchup on the outside. Defensive tackle is heavy on veterans but we'll see how big of a role Christian Barmore has in his second season, and I'm also curious if sixth-round pick Sam Roberts can make a playing time push. Those are the three positions with the biggest top line questions, while everywhere else – QB, RB, WR, TE, OL and S all have a good mix of proven NFL players and promising recent draft picks. -Mike Dussault