I know we don't know the details of the contract quite yet, but doesn't $16.5M a year seem reasonable for J.C. Jackson? In a couple years that's going to be a bargain. - Jesse Hurkes
With J.C Jackson leaving, what potential replacements do you like in the draft? - Mark Bushnell
I feel getting a corner early in the draft was a priority whether Jackson left or not, and I would agree that all signs pointed toward him heading elsewhere. The number to franchise him was $17.3 million so the fact that the Patriots were unwilling to go there makes it not much of a surprise that $16.5 million was too high as well. The list of corners available in the draft includes a number of prospects expected to be taken in the first round, and aside from Cincinnati's Sauce Gardner the Patriots could be in position to grab any of them. LSU's Derek Stingley, Auburn's Roger McCreary, Clemson's Andrew Booth, Florida's Kaiir Elam and Washington's Trent McDuffie all appear in various first-round mocks, although not all of them will go in the first round. Clearly not all of these players will be available at No. 21, but if the Patriots identify one that they like they will be in position to make a move to get one. I really like Stingley but he comes with huge questions after dealing with injuries the last two seasons and his stock varies from mock to mock. McDuffie and Booth could be options as well. We'll start learning more about these prospects as the draft preparation ramps up in the coming weeks.
I see a lot of messages here and on social media crying about losing J.C. Jackson, who if I remember correctly was an undrafted free agent. Yes, he played well but Bill Belichick has a way of making average corners Super Bowl heroes. What happened to Malcolm Butler after he left the Patriots? What happened to Stephon Gilmore? I can go on and on even as far back as Lawyer Milloy (I know he played safety) but the point is, if Jackson does leave, he will be average at best elsewhere so folks need to calm down a notch and trust that Belichick and the team will simply grab some new player we never heard before and put them in a position to succeed like they have done so often. How many DBs left the Patriots and were hugely successful after leaving? - Rob Threshier
If you are saying that allowing Jackson to leave via free agency is the right thing to do I would probably agree with that. Tying up huge money on a good but not great cornerback is risky, and I feel that's what the Patriots are thinking at this point. If Jackson didn't receive the amount of attention in the market that most expected, then maybe the team would have revisited and tried to get him back in the fold. But overall I wouldn't want to give him top of the market corner money like they spent on Gilmore several years ago. Which brings me to the other point you're trying to make, which I strongly disagree with. The Patriots have let a lot of quality corners go over the years and pretty much all of them continued to play as well if not better elsewhere as they did in New England. That group would include Butler, Aqib Talib, Asante Samuel, Ty Law and even Gilmore, who performed well for the Panthers after returning from his quad injury. I'm not suggesting the Patriots were wrong to let all of these players go. Actually, aside from Samuel and maybe Butler, I would have done the same thing (although in Gilmore's case I would have traded him in 2020). But the notion that players don't play well when they leave New England is false. Butler had more picks in three seasons in Tennessee than he had in four with the Patriots. Law led the league in picks in 2005 with the Jets and played five more seasons after leaving. Samuel led the league in picks in 2009 for the Eagles and enjoyed a very solid post-New England stretch. This group combined to make eight Pro Bowls after leaving the Patriots, so, the idea that these players were somehow made by Belichick is false.
I'm very concerned about who is in Mac Jones' ear this season. How can there not be any REAL offensive/quarterback coaches added? Aren't you concerned this hurts Jones' progress? - Karl Foerster
Is there a chance that Tom House will be hired to help Mac Jones as quarterbacks coach? - William Toner
Lots of concern about the coaching that Jones will receive this season and I have to agree with those who are worried. Jones is entering his second season and needs to have guidance to help him move along in his development. Not having a coach with lots of experience in the Patriots offense is a concern. That's one reason I feel that last year's tight ends coach Nick Caley will take on a bigger role this year. He's really the only option with significant experience in the offense, and perhaps he will be the one to be in Jones' ear helping him further develop into the quarterback the Patriots will need moving forward. As for Tom House, he's more of an expert on throwing mechanics and certainly Jones or any quarterback would benefit from working with him. But his area of expertise is not as a football coach (in reality he's a retired baseball pitcher) so he's not really a candidate to be hired as quarterbacks coach. But it wouldn't surprise me to see Jones working with him at some point during the offseason.
Looking at the current players headed for FA, and already have released Kyle Van Noy and not tagging J.C. Jackson, leaves us all wondering what's going to happen next. I suspect they will re-sign some of the FAs, and some will move on to greener pastures, I'm curious what your crystal ball is showing on how many FAs we'll lose, and more importantly how much the cap space will open up with the loss of many of them (current reports the cap is $9.5M). I understand this question could move in a number directions, just curious how you think this will unfold? - Cliff Maurand
You are correct in assuming these things are fluid and a lot can happen. Just since you posted your question the Patriots have reportedly re-signed Devin McCourty, Matthew Slater and Brian Hoyer, and my guess is more will follow. The offensive line has two starters hitting free agency in Trent Brown and Ted Karras. I think Brown wants to stay but he would be the more expensive of the two and Karras already left for Cincy. Ja'Whaun Bentley is the one linebacker who is experienced yet still young enough to warrant some consideration as well. James White could return on an another one-year deal assuming he's fully recovered from a serious hip injury last season. But none of these moves appear to be certainties at this stage and sometimes the open market can drive salaries to places where teams aren't willing to go. I think the team may make some moves among those already under contract to better help create flexibility, and if/when that happens it might be easier to envision which free agents will stay. I think the offensive line will have a different look with Mike Onwenu likely slipping into a full-time starting role in 2022. Jackson's departure also will give the secondary a new look, and linebacker will feature possibly four new players as I don't expect Hightower, Jamie Collins, Chase Winovich, Van Noy and maybe Bentley to return. Lots to evaluate for the Patriots in the coming weeks.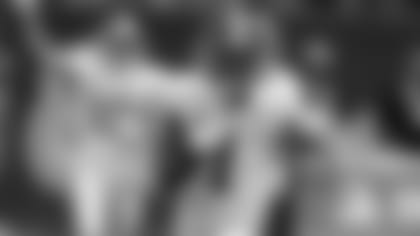 My premise is that Jameson Williams is a player that can make Mac Jones and the rest of the offense better and sell tickets. Do you think they should move up to get Williams by maybe giving up our one and two picks? Or stay put and hope he falls to us? - David Mattica
I love Williams and his dynamic speed and would love to see him in the Patriots offense. But obviously the torn ACL muddies the waters a bit with regard to where he will be selected. At full strength he wouldn't make it out of the top 10, and who knows he still might not. The Patriots don't have a lot of draft capital to spend so moving up significantly from 21 would be awfully hard. It would likely involve giving up picks from next year's draft as well as this year's. And I'm not sure I'd be willing to do that for a player who may not be ready to go at the start of the season, therefore cutting into his development time. The learning curve for receivers in the Patriots offense can sometimes be a difficult one for players to overcome, and Williams will be busy continuing his rehab instead of getting those valuable on-field reps to get prepared. I'm not saying I'd be against taking him at 21 if available (although I'd likely pass), but I would definitely not be willing to move up to get him. It would be tempting, however.
It's pretty obvious, at least in my humble opinion, that linebacker is an area of need. There are several young players on the roster, but they need an experienced leader. Dont'a Hightower might provide leadership, but looks very slow, and of course is a free agent. What are your thoughts regarding Bobby Wagner as a potential FA signing - somebody who is well known for his leadership, and may have more left in the tank that Hightower? - John Drover
I would agree with your assessment of the linebacker position. It is indeed an area of need and one that I expect the team to address in the draft. I love Bobby Wagner as a player and feel he would be an upgrade but at this stage of the Patriots rebuilding I'm not sure adding a soon-to-be 32-year-old to the mix is the best move. As you stated, the Patriots have several young and unproven players like Josh Uche, Ronnie Perkins, Cameron McGrone, Anfernee Jennings and now Mack Wilson after the Winovich trade on the roster and I'd like to see how Belichick might be able to use them before I'd be searching for veterans on the open market. It's also possible that a player like Ja'Whaun Bentley could return in free agency to add some experience to the group. But overall I agree with you 100 percent on this situation and linebacker is one of the areas the Patriots need to address quickly.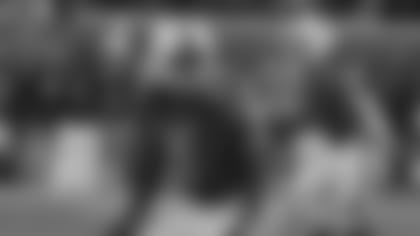 I have seen several mock drafts that have New England taking a corner or edge defender with players like Chris Olave and Devin Lloyd still on the board. I believe part of last year's drafting success should be attributed to going with the "safer" or "more obvious" pick. Do you really see New England taking a corner like Kaiir Elam or Trent McDuffie over what I would call safer picks? Is the depth at linebacker and wide receiver so great that they would feel justified in doing so? - Matthew Haff
I'm not sure I understand what would constitute a "safer" pick. Does it come down to the difference between a player you are aware of as opposed to one that you don't know as much about? Why is a wide receiver like Olave safer than a corner like McDuffie? Both players appear in many mock drafts and generally show up in the same area – somewhere between 15 and 25. So, what makes one safer? Rather than speculate about safe or more obvious I would say that I feel cornerback is the team's biggest need, although the difference between corner and offensive line, linebacker, receiver or even defensive line isn't great. The Patriots need more youth and athleticism regardless of position. I'd be happy taking a top prospect at virtually any spot, but corner is my top priority.
OK first I admit I'm a linemen guy. That's what I played in high school back a couple generations ago and so ignoring the screams of sacrilege anticipated my question is this: How would you feel about trading up for defensive tackle Jordan Davis? My reasoning: A couple first-round choices could (maybe) get them into a spot that could. That leaves us a 2, 3, 4 and two 6s this year for wide receivers and cornerbacks. Doesn't put us into beating the Bills range this year but with the expected cap room in 2023 that could be the one. - Steven Earle
I like Davis as a prospect and his athleticism at the Combine certainly has him moving up the draft boards in the first round. Adding a young athlete like that is exactly what the Patriots need in the front seven. I'm not sure I'd be in favor of trading up to get him, however. Trading up would likely cost a couple of high picks so I don't like the idea of taking away from an already small number of selections to grab a solid defensive lineman but not a game-changing edge player. I think there's probably a higher chance of the Patriots trading back to add to the stable of picks while still being in position to take a quality player at a position of need.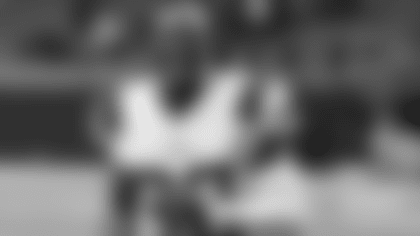 Since we expect the Patriots will extend Devin McCourty, why not bring back his twin, Jason? Jason is a free agent, played cornerback with the Patriots before he moving to the Dolphins (where he played safety), and is coming off of a one year, $1.2 million contract (very reasonable). Despite his age, he played well last year (before he got injured). Wouldn't this help cushion the blow of losing J.C. Jackson? - David Rosenberg
First you proved prophetic and Devin McCourty has indeed been re-signed. I think his leadership and professionalism along the back end of the defense is important moving forward as I expect there to be significant turnover in other areas, so that move made sense. As for bringing Jason back to join him I'd rather go in a different direction. That has nothing to do with Jason or his ability. Much like his brother I think he still has value, but I feel the Patriots need to make an effort to get younger and having two 34-year-olds in the secondary doesn't help in that regard. Jason McCourty at this stage would be an extra corner/safety so he wouldn't add to the starting lineup and his age make that a bad combination. But you are correct in that replacing Jackson won't be easy. I would just rather find a younger free agent to add to a player taken in the draft in order to do that.
A couple of weeks ago you brought up putting Johnny Most on the radio and turning the volume down while the game was on the TV. I want to thank you so very much for bringing back a fond memory of my father's insistence of doing the same as a child. I now do the same for the Patriots and my daughters think I'm just as crazy. I think Scott Zolak is the best color guy in the business. He adds so much to the games. Living in Alabama I force my friends to listen to Zolak and they think he is the best as well. So here is my question. Being aware of TV contracts with the NFL what they are so this probably never coming to fruition but would the NFL not be better served to have the same "home team" announcers for each game? Kind of like what happens on Sirius/XM where you can tune in to either teams' coverage? I think what is missing in NFL TV coverage is the home team feel. Guys like Tony Romo, Troy Aikman, and Cris Collinsworth are way too vanilla. Just a thought. - Tom Champagne
The difference between the NFL and the other leagues is that all of the regular-season and postseason games are nationally televised. (Some games are shown regionally). Therefore, the networks want to use their announcers to broadcast the games. The other leagues have many more games and have only select ones broadcast nationally. Sometimes that can be annoying for local fans who are subjected to announcers that perhaps don't know their teams as well as the local guys who handle the radio duties. Personally, I always prefer listening to what national guys have to say about the teams I'm interested in because I feel like I've heard the local guys' points many times and I'm eager to hear a different perspective. But I understand how some fans want to listen to their favorite local announcers and that's why you are not alone in turning down the TV and listening to Zo. After all, who doesn't love Zo?!
The game against Dallas this past year exposed Jalen Mills. Right after that game several Dallas players said they remember Mills from his Eagles days. They knew his faults and game planned around them. Not good. So, when I hear what a good year he had, I really question what people see in him. Of all the free agents signed last offseason Mills was my least favorite. - Brian Smith
I would say that I fall in between how you feel about Mills and those who felt he had a great year. I didn't think he was great but I also think he bounced back after a somewhat shaky start and settled down into his role. I think part of that was the team's switch from mostly man coverage to more zone looks. Again, I don't think Mills was great but he wasn't a disaster either. I know there are analytics sites that claim his coverage was excellent, but as I mentioned I felt that was more the result of schemes that incorporated more zone looks. The Dallas game you mentioned was probably a low point in his first season with the team, but things definitely got better from that point on. I would classify him as a middle-of-the-road free agent addition in last year's big group. Not as productive as Hunter Henry or Matthew Judon, but better than Jonnu Smith and Davon Godchaux. He will need to fill a pretty big role again this season with Jackson gone.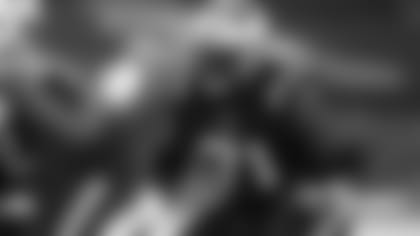 Why do the Patriots seem so determined to make Michael Onwenu a guard? I understand that he doesn't have the typical tackle height being 6-3, but Isaiah Wynn doesn't either listed at 6-2. Onwenu is typically among PFF's highest ranking tackles when out in that role. Wynn was also considered to be a tackle in college that would transition to guard in the NFL. So would the Patriots be wise to try Onwenu, Wynn, David Andrews, Shaq Mason and Trent Brown (if re-signed) or Wynn, Ted Karras (if re-signed), Andrews, Mason and Onwenu? Personally, the first option on paper looks better but the second option is more realistic considering the cap situation and what Brown is likely to be offered. - Steven Michael
I like Onwenu at guard much more than I do at tackle but I am by no means an expert. He seems to be able to better use his power inside and locks on better in pass protection inside as well. Again, I am not a coach and no offensive line expert. I just felt the line got better last season when Karras replaced him in the starting lineup and Brown returned to the lineup. I would assume Onwenu will start at one spot or the other this season, depending on which free agent signs elsewhere. Right now it looks like he will be at guard considering Karras is already gone and Brown remains a free agent. The question will be what happens if both leave? I don't have that answer but I wouldn't be surprised to see him play guard in that scenario with either a veteran addition, draft pick or Justin Herron taking over at right tackle. Lots of uncertainty with the pending free agents still to be determined but I would be surprised if Onwenu isn't starting somewhere in 2022. In my view, he's valuable at either spot.
Do you see any chance of Bill Belichick shaking up the defensive coaching staff? I know Steve is his son, but I saw too many defensive collapses last year that I feel were coaching inadequacies. Also, J.C. Jackson is a good player, but Bill is never held hostage by players wanting huge paydays. He's let many great players go over the years, and most have not won a Super Bowl, while we've won 6. Just sayin'. - Mike Sexton
I don't expect any changes on the coaching staff at this late stage, particularly on defense. Steve Belichick and Jerod Mayo will likely continue in their roles as de facto defensive coordinators. I think they will continue to work together whether one is in charge or not remains to be seen. I agree with you that it's not an ideal situation but clearly it's how Belichick wants to handle things, otherwise he would have made changes at this point. As for deciding about free agents, I'm not sure I understand what the point is regarding Super Bowls for players who leave. Many players have left and been successful and many others have struggled after leaving. Whether a departing free agent goes to a team that wins the Super Bowl is irrelevant. Would you like to have had Chandler Jones recording double digit sack seasons for the Patriots or the Cardinals over the past few years? Just because Arizona didn't win it all doesn't mean letting him go was a great move. I agree with you about Jackson in that he's a good player and not great. But if he continues to play great for another team it's not going to make me feel better if his new club doesn't win it all. Those two things aren't necessarily related.
Who is going to be in the draft war room for the Patriots this year? - John Mathews
With the departure of Ernie Adams, Dave Ziegler and Josh McDaniels, who is in the draft war room with Belichick and how does this impact their draft? - Jeff Hurlich
I would expect to see Belichick, Matt Groh, Matt Patricia and Eliot Wolf in the draft room come April, along with members of the Kraft family. The Patriots don't typically have dozens of people in the room on draft weekend. In the past Josh McDaniels has occasionally been included so it's possible that someone like Joe Judge could replace him as part of the brain trust. Patriots.com will provide some views inside the war room each day after the draft, so be sure to check those out.