I can't help but think that there is a way to use N'Keal Harry as a receiver. He can catch, and run after the catch. With those two factors being weighed, wouldn't it make sense to put him in a position that best fits his skill set. I understand lack of separation and lack of speed, but think a role like Anquan Boldin carved out for himself many moons ago might fit Harry. Boldin was strong, good after the catch and not fast at all, but he was smart and understood the game. Might Harry be used as Anquan was? -Hugh Sager
On the surface I think this is an ideal comparison to draw, Bolden is exactly the kind of player I was thinking about when the Patriots selected Harry. With secondaries getting smaller and faster around the league, having a matchup problem inside the slot is a nice piece to exploit, especially as the Pats continue to show how much they value the power running game. With multiple tight ends, bruising backs and an ascending fullback, it's not hard to see this being where the offense looks to lean, which makes Harry's size and ability to block a potentially ideal complementary feature. However, outside of last year's eight-catch performance against the Seahawks, we're still waiting for Harry to establish himself and there's little question that the spotlight will be firmly on him once again in training camp. I think it all starts with just staying healthy and finding that consistency in training camp first before he can start finding consistency on the game field. Having Cam Newton back might be more beneficial to Harry than anyone else, as Newton's support of the third-year receiver was notable last season. Harry continues to stand out on the field as far as his size goes, but translating that size to the NFL level, specifically using his body to outleverage defenders and dominate contested catches, has remained a work in progress. Harry looked like he was in great shape at minicamp and the offense could really use a big jump out of him, but even if he doesn't live up to a first-round billing, carving out this kind of big slot role would be a nice element. He's going to have to stack consistency in August to get there. -Mike Dussault
I am very interested in seeing how the wide receiver position battle plays out. Two players I am rooting for to make the team are Zuber and rookie Trey Nixon. Not sure if there is going to be room for them unless one of the veterans is cut or traded. My hope is they move on from Harry. What are your thoughts on one or both players making the team? - Matt Bengle
Zuber had a strong offseason from the practices that we got to watch, catching everything that was thrown his direction, prompting some in the media to comment he looks like a new player. Obviously, Zuber has a big advantage with a year under his belt which included some game action as the Pats took full advantage of the 2020 roster rules, many of which are expected to return. Nixon looked like many rookies do in that he really didn't stick out much until the final day of minicamp where there was one particular pass he caught over the middle and accelerated upfield, looking fast. It was a nice offseason cap for him, but as we all know it's an uphill battle for first-year receivers in New England. It's hard to project how either can sneak onto the roster, but it starts with staying on the field throughout camp, perhaps the most vital component to finding a groove. The top trio are pretty clear with Bourne, Agholor and Meyers, with Harry being an x-factor. I'm still rooting for him and I'm not convinced the team is ready to simply cut ties with him. But there's no denying it's a huge camp for Harry. With so many tight ends and running backs, it could affect how many receivers they carry, but the good news is another season of relaxed roster rules should allow the team to continue to develop players like Zuber and Nixon, but they'll certainly have to earn it. -Mike Dussault
A lot has been said in regards to New England's running back grouping, but when you look at it though in my opinion it contains the correct combination for success,youthful drive and determination mixed with experienced talent that know what is required to win championships. I like the look of Damien Harris paired with Rhamondre Stevenson providing the drive and energy mixed with the ever dependable James White,Sony Michel and Brandon Bolden who have amassed 6 Super Bowl rings between them and collected massive amounts of priceless playing time and knowledge of what it takes to be the best. What is your view on the group and how you see them performing this upcoming season?
I think this is a really strong group and if they have better luck in the health department, they could be one of the best groups in the NFL. However, I do think there are some depth questions, as well as concerns about how they go about replacing Rex Burkhead, who might've been the offensive MVP last season prior to getting hurt. On the surface, the 2020 running back group was pretty easy to read -- Harris and Michel were the first down guys, Burkhead's balance was perfect for second down and White remains a third-down specialist. That's oversimplifying it a bit, but generally that was how the rotation went depending on who was healthy and available. Now, White is coming off a down year, a portion of which can certainly be traced to what he had to endure off the field, and Burkhead is in Houston. Rhamondre Stevenson is an exciting addition, but more in the early-down mold of Harris and Michel, if not as a short yardage specialist out of the gate. Even if he can catch a bit, it's a stretch to think he's going to do what White has done on third down as a rookie. That could be left to J.J. Taylor, who looked dynamic and explosive in OTAs, but concerns about Taylor's size could be an issue when considering him the workhorse third-down back. Bolden is a nice option to have, as he can play any running back role in a pinch, but I think ideally, he's a fallback option.
If Harris and Michel stay healthy, it might not really matter if White doesn't bounce back and Stevenson and Taylor aren't quite ready for full-time service yet. Harris was especially dominant in between his 2020 injuries, while Michel finished with one of the best stretches of his career. If you get 16 games out of that duo, I think they'll be in great shape, and if the new guys emerge, look out. -Mike Dussault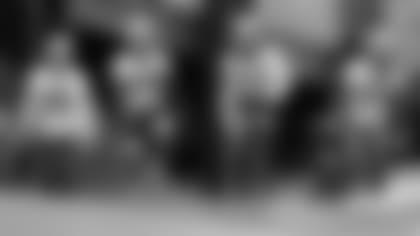 I can't help but be excited about the offensive potential the Patriots have lined up for the upcoming season,especially none more than in the tight end group.The acquisition of Johna Smith and Hunter Henry in a Josh McDaniels designed offence has all the ingredients to be something special. Like everyone I realise that this relies solely on whoever is behind centre delivering the key ingredient for Smith and Henry but the thought of this potential TE production has me believing again. What is your opinion on the new recruits in this department and what do you expect from Dalton Keene and Devin Asiasi in their second year playing in the Patriots system? -Mark Saez
Let's start with the positive, because I think the OTA performances shown by Hunter Henry and Devin Asiasi are reason for some excitement. Both were consistent and looked athletic while running and catching passes. I was especially taken with Henry's footwork, he's just a natural athlete and listening to how much he embraced coming to New England and taking part in all of OTAs, he should be a key part of the offense this year. Asiasi was the surprise and I don't think many were expecting him to pop like he did through minicamp. One of his downfield catches was a head turner and something that we never saw last year.
Unfortunately, Jonnu Smith didn't leave much of an impression in just a limited appearance at minicamp with reports that he tweaked his hamstring early during the first session. He also had some drops early in that session and was then mostly a spectator the final two days. Despite that start, there's still a lot to be excited about with Smith, who signed a four-year deal this offseason. No matter who the quarterback is, this should be a far more productive position group in 2021 than it was in 2019 and 2020, and they should aid both the running and passing games in significant ways. The size of Henry and Smith alone jumps off the field.
As for Keene, his versatility should help him, because as a straight up tight end, ala Matt LaCosse, it would be tough sledding to find a roster spot. Keene's fullback and special teams ability should save him at least a spot on the practice squad, where he could be a Jakob Johnson injury away from a role on offense. We'll see how Keene develops in year two, it looked like he was still recovering and limited from injury. -Mike Dussault
Hi, I am curious if the Patriots have or will run formations with 3 TE's on the field at the same time. With Henry, Smith, and either Asiasi/LaCosse lined up with White and Harris in the backfield it would seem to be a lineup that the Pats could both run and pass out of without giving which one away and really put stress on a defense to defend both. Do you see this happening this year? -Chris O'Leary
This ties in nicely with the last two questions as I truly believe the tight ends and running backs must be the engine for the offense this year. Namely, 12, 22 and maybe even some 13 and 23 personnel should be position groups that Josh McDaniels is looking to play around with this season. This sets up two big questions that will determine the ceiling for the Patriots offense. One, are they good enough at offensive line and running back to simply impose their will on teams? That's what the 2018 team did in the playoffs and it brought them a title. Granted you had a quarterback making the necessary clutch throws, but it was certainly a lot easier on that quarterback with a ground game that was a constant threat. Two, can they stretch the field enough to counter defenses from just selling out inside the box to stop the run? That passing game was inconsistent at best in OTAs, which isn't that much of a surprise given the time of year, but they'll need to make some serious strides when camp opens. Nelson Agoholor and Kendrick Bourne don't have to be world beaters, but they need to present some kind of consistent threat on early downs to keep the heat off of the running game. Of all the receivers you still have to feel the best about Jakobi Meyers, who continues to make strides. Could he be a dark horse to be one of the every-down receivers? There will only be one or two of them. -Mike Dussault
What Patriots moments or player careers would you like to see made into movies? Which Director would you want to make the movie? Or is it better left alone and you would prefer not to make Patriots moments or player careers movies? -Christian Coy
Personally I think it's hard to make a movie that captures the true greatness of sports because how do you top real life drama? But after a certain point, I think it starts to make sense. For example, the movie Miracle brought renewed attention to the 1980 men's hockey team and I think it put an incredible sports story in a new context after a couple decades had passed. From that perspective, I think a big Patriots dynasty movie that tries to cover it all would be pretty cool at some point. The evolution of the team from 2001-2018 was remarkable -- from loveable Patriotic underdogs, to the dominant yet despised team that arose in 2007, there's an incredible arc there.
Tom Brady's sure to have a movie made about him at some point, but again, having lived it and watched the last 20 years unfold, it's hard to think that any movie could ever top the real thing. Maybe boiling it down to just the 2001 season might be the simplest approach, as the narrative and multitude of storylines from that season are probably the most made-for-the-movies. -Mike Dussault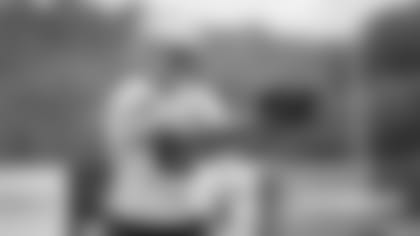 Hey guys wrote in a few weeks ago and didn't get a to hear my question. Would call but can't with my work schedule. My question isn't really a football one but it is the dead part of the year football wise. So here it is. Me and my girlfriend are headed to Foxboro for the Tampa game. We have never been to New England and would like to know any places you recommend to visit while we are there. Thought this would be a good idea to get a locals perspective instead of doing all the tourist stuff and if anyone else listen maybe they would have similar question. Thanks guys love the show! - Travis Conniff
Thanks Travis, there's certainly some gems around Foxboro that are a bit off the beaten path. I'll start with my town of Sharon, which has Ward's Berry Farm, Borderland State Park and Crescent Ridge ice cream to name a few highlights. Grab a sandwich at Ward's maybe after some berry picking, then head over to Borderland for a great hike then top it off with an ice cream at Crescent Ridge, that's my kind of day! Obviously there's plenty to take in at Patriot Place with plenty of food options. Apple picking is also a great activity for that time of year and there are a number of local orchards that offer that. Foxborough and its surrounding areas are flush with outdoor activities, as you can look into a hike up Blue Hills which is just north of the area but a great way to see Boston from high above. -Mike Dussault
Hey guys love your show, been listening since 2018 and a fan since the Bledsoe days. My question is will the Patriots be able to and be interested in bringing the 85 patriots uniforms back this year? I don't want the 85 pats Super Bowl team just the uniforms. What about the Bledsoe uniforms as well? What do you all think? I would guess Fred would be for the red jersey and white helmet since he's been around the longest and Paul would be about the Bledsoe look since we all know he is a Bledsoe guy. Not sure how Mike and Eric feel about it. More importantly, I'm hoping for a positive outcome this season. Looking forward to seeing the new guys play and the team progress toward the successful Patriots we all love. Thanks guys, keep up the good work! -Justin England
With the announcement that the NFL would allow alternate helmets starting next season, there's plenty to be excited about on the uniform front! I would guess the red uniforms and Pat Patriot helmets would return in some capacity but there are a number of different possibilities to consider. While the '85 team's uniforms are nice to consider, I'm going with my colleague Paul Perillo in hoping that they go more for the 70's versions of those uniforms. The Pats had throwbacks in 2009 for a few games, and different versions of the reds popped up as recently as 2012.
But I don't think I'm alone in hoping that the 90's uniforms will make an appearance as well. I love what the Chargers did last season with multiple uniforms and I'd embrace a similar approach by the Patriots -- the more throwback options the better!! -Mike Dussault
I'm very interested in the progress of Yodny Cajuste. The Patriots selected him in the third round two years ago with a known injury and he was injured again last year with a non-football related injury. Other late round draft picks such as Herron and Owenu seems to have passed him by on the depth chart. Can you update us on his status and prospects on making the team. Should we consider him a bust? The team is in need of solid tackles. -Bobby MacAllister
I agree with you there, Bobby, they could use some additional tackle depth, though I will say Wynn, Brown and Herron is not a bad starting place. Like running back, I think it just comes down to injuries and there's reason to worry there given Wynn and Brown's history. As for Cajuste, he was out there for OTAs getting rotational backup work but it's clear that he's got a long way to go if he's going to push for a swing back-up spot, much less make it as a practice squadder. Korey Cunningham was around all last year but still somehow never really saw any action. Surpassing Cunningham would be Cajuste's first task, but rookie Will Sherman was right in the mix as well and he could be a threat as well if he ends up at tackle and not inside at guard. -Mike Dussault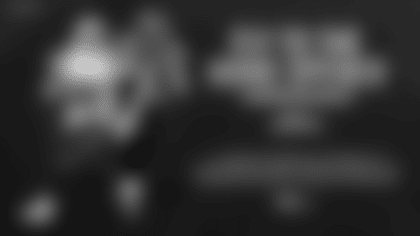 Home Opener Sweepstakes
Enter to win two tickets to the home opener and two JetBlue flights.