This article was originally posted onSeptember 13, 2019.
Of all the countless children born March 26, 1991, one particular bundle of joy proved to be everything this young couple from the West Coast could have wanted.
Healthy, happy, head full of curly hair. His unbridled laugh and sparkling eyes must have melted their hearts.
Thing is – he wasn't theirs. Not just yet, anyway.
The infant boy's biological mother almost immediately put him up for closed adoption, for reasons known but to her, to God, and perhaps a handful of administrators at the private, nonprofit LDS Social Services (later renamed LDS Family Services), which reportedly handled his case.
Some 28 years on, that same child can laugh playfully about the people who welcomed him into their home and raised him as their own.
"I always make fun of them," he confesses. "'Out of all the babies, you had to pick someone who's going to be in the NFL. You guys got lucky!' They went into the hospital and picked out of the litter, basically."
During a more serious turn in the discussion, the young man adds, "I'm just blessed that they're my parents. They're really, really good people. I'm happy to call them Mom and Dad. They're good ones."
Layne and Kelly Van Noy felt the same about their new baby boy, whom they officially adopted soon after his birth.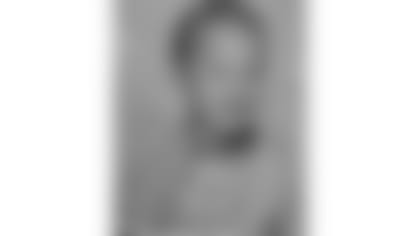 There isn't any specific moment or singular incident that he can pinpoint. The realization instead came to him gradually.
For approximately the first decade of his life, young Kyle lived with his family in California. Throughout those years, he began to notice stark physical and personality differences between himself and his older brother, Travis. So, he approached the man and woman he always considered his mother and father – neither of whom looks anything like him, either – and began asking questions.
Yes, he was adopted, their response both truthful and matter-of-fact.
"It wasn't that big of a deal. No one acted weird or different about it," Van Noy recalls with a shrug. "You just kind of rolled with it. So, I never really cared that much. I've got a bunch of cousins that treat me like they're my cousins. It doesn't really faze me."
Around age 11, Van Noy and his family moved to next-door Nevada, back to Reno, where he was born. By this time, he was asserting himself on the football field and getting noticed, both for his play and his appearance.
"As you get older, other people find out, and they're like, 'Oh, you're adopted,' you know, like it's a bad thing," Van Noy continues. "Really, it's a blessing. My mom's my mom, my dad's my dad. They never treated me any different. I don't know what it would be like without them. I just know they're not my birth parents."
As a teen, Van Noy began to grow, attracting the attention of college scouts and recruiting services, who ranked him among the nation's most coveted high school players. He eventually chose to play somewhat close to home at Brigham Young University in Utah.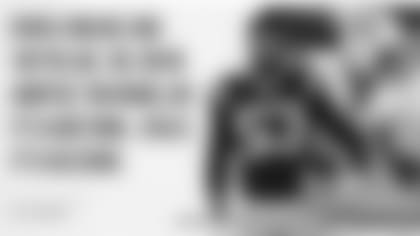 There, Van Noy started 36 of 52 games during his productive four-year career. As a senior, he was a semifinalist for the Bednarik and Butkus Awards (best defensive player and best linebacker, respectively) and appeared on several All-America lists. The Detroit Lions later made him their second-round pick (40th overall) in the 2014 NFL draft.
"Baby Kyle," as he is still affectionately known sometimes, had grown into quite a young man. Yet, his family remained protective of him, not just because of his status as youngest on the Van Noy family tree, but also perhaps due to the way outsiders perceived him and his adopted background.
"Yeah, I can see that," Van Noy admits. "They're all very protective. I take pride in it. I'm sure they do, too. They're very proud people. I'm happy they are. That's the way it should be with family."
Shield him though they tried from the judgments of others, Van Noy's family couldn't protect him from his own curiosity.
Who are my biological parents? Why did they give me up? Do I have any blood relatives?
Closed adoptions are defined as those in which the adoptive family knows little to nothing about the biological parents and has no direct contact with them. The law, therefore, ensures that Van Noy remains, to this day, in the dark about such details.
He explains why he's just fine with that.
"I just tell everybody how big of a blessing it is and just try to shine more light to it. A lot of people focus on cancer and different diseases. My focus and my wife's focus and our foundation is to share our stories and promote foster care and adoption and how beautiful it is."
CULTIVATING RELATIONSHIPS
While in Utah, Van Noy met a beauty queen.
Marissa Powell represented the Beehive State in 2013's Miss USA pageant, finishing as the third runner-up. On one of their first dates, she asked him to share an obscure fact about himself. When he revealed that he was adopted as a baby, "She was like, 'Oh, my dad and brother are, too.' So, it was cool," Van Noy remembers. "It's a great thing. Their family's great. Her little brother is just like her real brother."
That shared life experience only strengthened their bond. In 2014, the couple started a joint charitable venture, dubbed the Van Noy Valor Foundation. The organization's goal, he explains, is "a little bit of everything," including removing the stigma that many adopted children feel and encouraging them that it's not something of which they should ever be ashamed. The foundation also helps facilitate foster care and adoptions.
"Not everyone has a perfect relationship [with their parents], and that's OK, but make the most of that situation," Van Noy suggests. "We're just trying to set them up for success in whatever it is they're trying to do. Hopefully, we'll be able to give kids college grants to go to school. That's our end goal."
Among the events they host is a backpack giveaway for school-aged kids and a Christmas tree giveaway around the holidays, which makes Van Noy nostalgic for his own childhood.
"We want to give kids that may not have had a Christmas a chance to enjoy the holidays, open up presents, and enjoy holiday cheer. At the end of the day, if it gives them a smile, and they get to build a relationship with me and my wife, I think that's a win, because they're able to see people that have gone through [adoption] and know how it is."
Van Noy became a Patriot after New England traded with Detroit for him nearly three years ago. He's rewarded them by becoming an integral member of a defense that has won two Super Bowls since then. In late August, the Patriots recognized Van Noy's commitment to his off-field work by naming him the 2019 recipient of the team's Ron Burton Community Service Award.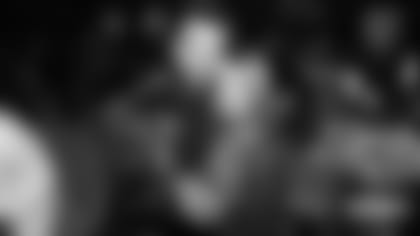 If cultivating relationships represents the core of Van Noy's foundation, it also serves as a somewhat sad irony, for one relationship he will likely never have is with his biological parents. Although he maintains that this is not important to him today, there is a truth he would very much like to discover.
"It would be if I had a sibling," Van Noy reveals, "just to see what someone looks like if they're half of me. I think as I get older, you kind of want to know more medical [family history], just in case."
These days, such considerations are at the forefront of his mind more than ever before.
Early September inside the Patriots locker room, Van Noy is understandably a bit preoccupied.
The Pittsburgh Steelers aren't the only highly anticipated arrival of the upcoming weekend. Every now and then, he glances at his phone, expecting a call from Marissa at any moment telling him to get to the hospital – NOW! The happy couple is expecting their first child.
In deference to the old-fashioned, Van Noy and his wife resist the temptation to learn the baby's gender until it is born, which happens the day the Patriots dismantle the Steelers in the 2019 regular season opener. Van Noy is with Marissa when she brings their son into the world and joins his teammates via cell phone during their post-game locker room celebration.
"I'm just excited, finally," he admits, "to meet someone that's half of me, you know? I know I can see myself in them. That's something I've always wanted."
Now that he has it, would he and his wife ever consider adopting a child?
"You know, we've talked about that," he replies with enthusiasm, "That's definitely an option in our future. I wouldn't ever close the door on that. Right now, we're just kind of focused on starting our little family."
Van Noy gets to thinking about his own childhood circumstances, where they've led him, and where they might one day take him. Back to California eventually, it would appear. During football season, he makes his home here in New England, but maintains a residence in Santa Monica – "I love the warm weather," he admits with an apologetic grin – where he and Marissa will likely settle post-NFL.
He has difficulty describing his emotions on becoming a father. Traces of remorse are even more difficult to conjure when he contemplates how his life has unfolded, given how it started. Van Noy remains resolutely philosophical about searching for and perhaps finding the other half of himself.
"Maybe one day I'll figure it out," he concedes. "I feel like I was brought into this world a different way with the family I was supposed to be with. At this point, I'm comfortable with who I am."