As a 54-year paying season ticket holder I am okay with the price increase. I would like to see our free agency approach map to our competition using hard cash guarantees to attract and retain our upcoming players like Dugger, Uche and Onwenu. This approach also can navigate the cap. What are your thoughts on focusing on one offensive and defensive player? McGlinchey at ORT and Edmunds patrolling the Middle? Both should come in around $15M average per year. -Mark Romasco
As I laid out in me Burning Questions post last week, I'm very much in agreement with trying to use a good chunk of this year's cap space with an internal eye toward the future, starting with Dugger, who is one of those homegrown ideal fits. Uche and Onwenu are a little tougher calls considering their positions and value, but I'm all for building a core on both sides of the ball that were internally developed so the more extensions the merrier. I also might consider extending Hunter Henry as well to help add some stability atop the tight end position while perhaps spreading out some of his cap hit to open up some space.
There isn't a lot to argue about with making a push for McGlinchey and Edmunds, both would clearly be impact additions that would make the team better. Edmunds is especially intriguing given his age, he's still just 24. McGlinchey is only 28, so investing in these proven players makes sense, it's just a matter of philosophy. Are they ready to make an adjustment at linebacker with Bentley and Tavai back, with Tavai getting an extension mid-season last year? Or will they continue to look at safety hybrids instead of a player like Edmunds? As for tackle, do they have their eye on someone at 14th overall? Or more impactful, could they actually look for an immediate right tackle on Day 2? That kind of approach might make McGlinchey unnecessary say if you could plug in a Dawand Jones on a rookie deal.
I truly have no idea what's in store this free agency period. They could make some external splashes, they could make some internal splashes, or they could just stay the course and fill out their roster with the mid-range guys, instead choosing to look for splash additions in the draft where they have their biggest needs. -Mike Dussault
A lot of talk has centered around the Pat's trading for a #1 wide receiver. I stand opposed as a trade would mean loss of BOTH draft capital and meeting an already eight-figure salary up to $20 million in cap space. Stars like Hopkins and Higgins would have to be paid unless extensions were worked out. A double whammy!! OBJ would merely cost $$ for a show me year. The Pat's will almost certainly have draft choices starting with the third ranked receiver or even top ranked at #14 through #22, trade down for extra picks and lower salary.
If the big 3 of tackles are gone before the Pat's pick, do they go for the best CB, the best wideout or trade down (no worse than 22) and grab Zay Flowers or a top safety? -David Brown
I am firmly of the belief that the Patriots should continue to look to the draft at wide receiver instead of throwing resources at an already-established player. Of course, the right player could change that, but there's only a handful out there that really seem worth it like AJ Brown was last season. That's why I went with Jordan Addison in my first mock draft of the spring. He's the most explosive and versatile receiver in the draft and I think he's well worth that 14th overall pick. I've found myself really wondering about the tackles. Broderick Jones and Paris Johnson are slam dunks and probably gone in the top-10, Skoronoski is a sold technician despite some size and length questions. But how bad was the tackle play last year really? Could they just roll with Trent Brown for another season on the left? I'm curious to see what kind of impact Bill O'Brien's offense has on the o-line. I see Brown and a rookie right tackle with Addison as a more enticing lineup than Skoronski and Brown (on the right side? Or someone new?) and a Day 2 developmental weapon.
I could see a trade down and maybe still getting Addison or Zay Flowers in the late-teens or early-20s, but generally I think we can all agree they need to get top-flight talent and this is the highest pick they've had since 2008. Devon Witherspoon and Christian Gonzalez are two top-ranked corners that are easy fits at another one of the major positions of need.
One player that isn't a tackle, receiver or cornerback that is hard to ignore is Alabama's Brian Branch, who's an easy projection into the Patriots defense. ­-Mike Dussault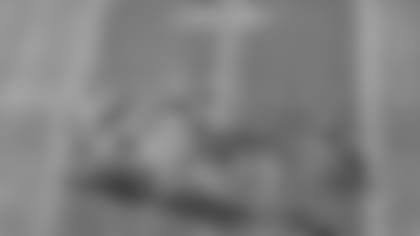 Wondering about the Patriots going forward with special teams. This unit really struggled at the end of the year plus injuries to Cody Davis, Joe Cardona, Jake Bailey and Nick Folk seemed to be injured a bit as well. Throw in the possibility of Matthew Slater retiring and questionable coaching last year. Does it begin with Joe Judge leading this unit? Are there options in free agency to help the special teams unit? -Doug Smith
It's a tough call, but certainly Slater's return helps bring some stability. There's a lot to break down on special teams though, since it's really about five different units – kickoff, kickoff return, punt, punt return and field goal/extra point. Obviously the good is Marcus Jones who makes the return teams dangerous. The coverage teams saw significant turnover and injuries, moving on from players like Brandon King and Justin Bethel and toward rookies DaMarcus Mitchell and Brenden Schooler. Some bumps in the road should be expected but overall the special teams have been on a two-year slide as far as DVOA, going from 1st in 2020, to 18th in 2021, to 32nd in 2022. They have to turn things around.
As for the two kickers there's a lot of uncertainty. Folk is 38 but coming off another solid season, making a long of 54 yards, his longest since 2015. With Quinn Nordin released last week, Folk is the only kicker on the roster, something that could certainly change in the draft with a rookie like Jake Moody, the kicker from Michigan who won the Shrine Bowl MVP. As for Bailey there's even more going on, with him signing an extension last offseason before he played just nine games with a career-low 35.2 net yards-per-punt and just 12 punts landed inside the 20-yard line. A suspension while on IR capped off a forgettable year for Bailey. With three more years on his deal it's hard to see the Patriots moving on right now, but he'll need a consistent spring that shows he's back on track as one of the best punters in the league.­ -Mike Dussault
Brady and Gronk won three Super Bowls as Patriots. We saw what Mahomes and Kelce just did. Out of those 4 championships, I don't believe there were any Pro Bowl receivers. The Pats had Edelman, Amendola, and Cooks for those championships, but they were never pro bowlers. Do you think we are putting too much emphasis on getting an elite receiver when maybe we should be looking at upgrading the TE position? -Jesse Hurkes
I think this is a good point and one we've tried to make on Patriots Unfiltered. It's not just about getting an elite X wide receiver, it's about getting an elite weapon. And until Mac Jones proves he's on that next level like Mahomes who can make it work even after the team jettisons a player like Tyreek Hill, it's probably fair to say the Patriots need two elite weapons, but they can come in any form, though I'd shy away from the running backs, which I think are best deployed as a group and not with one primary superstar to focus on. This is why some are probably asking themselves about Michael Mayer and Luke Musgrave. Mayer is more of a balanced Y, while Musgrave is likely more in the Kelce/receiver mold, which has to be intriguing.
When I look at what's coming back at receiver and tight end, I agree with what Evan Lazar said last week on PU, that the offense should focus on getting back to dominating the middle of the field. I think Parker's size for downfield contest catches is an element to build around. Thornton's speed to stretch the field could also be an element, while Kendrick Bourne's run-after-catch ability should be something for O'Brien to feed. Hunter Henry should be back to the red zone force he was in 2021, while Jonnu Smith could take some strides as well. But what's missing here to me is the element of quickness inside. Again, Jordan Addison fits perfectly into this equation in my eyes, but I also love imagining a mismatch like Musgrave to develop. A dynamic receiver who can play inside and be moved around combined with a move "F" tight end and the attack could take a big step forward. ­-Mike Dussault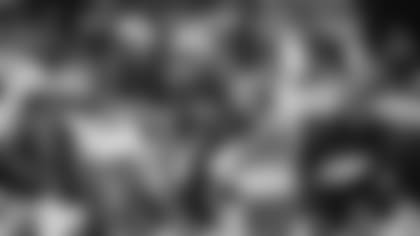 I'm happy they resigned McDermott. It is good to have some depth at OT and my impression is that he did an okay job at RT. Not spectacular but okay. Is he a pure RT or can he also play LT? Just wondering if he could be the swing tackle if they keep Trent Brown at LT and draft someone like Dawand Jones who is a pure RT. -Niclas Engberg
Touched on this a little bit above, good to have some depth back with McDermott, he's played right tackle, left tackle and some right guard during his limited career, with 12 starts (six this past season with NE) and 49 total games. The OL allowed 41 sacks this season (16th in NFL) with an adjust sack rate of 8th-worst. PFF ranked the Patriots OL 11th in their final 2022 season rankings. Yes, those numbers are a bit all over the place, but from many messages I'm hearing they were an unmitigated disaster that needs at the minimum two new starters at tackle. I just don't know how true that really is. What if they returned Brown and McDermott and simply swapped in the O'Brien offensive system and the expected addition of Adrian Klemm, an experienced and respected offensive line coach? Now imagine just plugging the monstrous Dawand Jones into that as well, or maybe even some development from last year's big guy Andrew Stueber for even more depth. I'm not saying tackle isn't a major long-term need, I just question if making it the number one priority moves the needle enough for a critical upcoming season. Would Skoronski at 14 really make a huge immediate difference? Maybe, but does it matter if they have no one who can get open quickly, which would put even more pressure on a rookie left tackle with length questions? Just some food for thought. Obviously once free agency happens we'll have a much better sense of how the needs actually stack up for the draft. -Mike Dussault
I was extremely happy to hear that special team legend and irreplaceable voice and leader in the locker room Matthew Slater will be back for another season and do you agree that a small thing like this in regards to how it influences and the effect it has on the overall team spirit is something that can't really be bought or replaced very easily? -Marc Saez
Glad to have Slater back, and at just a $1.32 million cap hit per Field Yates, which makes it a no-brainer considering all that comes with that price tag. 2022 would've been a tough year for Slater to ride off into the sunset, especially after seeing the Bills return two kickoffs for touchdowns in the season finale. Slater still makes his impact felt on the field too, this isn't just a ceremonial contract, but now we wait to see what Devin McCourty does. He has a similar impact on the locker room and is a more difficult player to replace as a free safety given what's currently on the roster. There is a small part of me that wonders who will eventually step up in place of Slater and McCourty and how this team can take on their own identity. Of late it's felt repetitive, they beat the teams they're better than, lose to the teams that are better than them. How does the leadership get them over that hump? Can it be McCourty and Slater pulling everyone over? Or do new guys have to start pushing on their own? Again, a Dugger extension could help him emerge even moreso on the leadership front. ­-Mike Dussault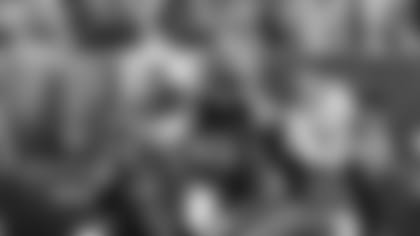 What are your thoughts about Kendrick Bourne? Clearly he was in the dog house last year, but when given the opportunity he seemed to perform well. I think with more consistent playing time and better offensive planning, he has the potential to be a #2 receiver. What role best suits his skills? And do you think he can step into the role when Agholor leaves and perhaps Meyers? -Marc Wright
I think Bourne is a major x-factor this season. As I kind of laid out above, we kind of know what Parker is and what Thornton could be. Bourne has his own unique possibilities and it will up to Bill O'Brien to figure out how he best fits into the offense. I don't think he's a high-volume slot target, but in conjunction with one I think Bourne could be most impactful. Ultimately I think it just boils down to getting the ball to him in space, whether that's using bubble screens, end arounds, those kinds of plays. Just when you lock in on those, he can beat you deep up the seam. Given the potential departures of Agholor and Meyers, it would appear Bourne could be a key piece who really needs to help keep the chains moving consistently this year. -Mike Dussault
How do the OT and WR prospects look right now, especially who may be available at the 14th pick? Is it looking to be the same "can go either way" situation the Bengals faced a couple drafts back, or is there a more clear cut choice that might influence how the Pats approach FA/trades? Obviously a bit early to say for sure, plenty of pre-draft shenanigans left to go, but what's the initial look? -Mike A.
Right now, pre-Combine, I'd say it's pretty clear that there's a top three of the tackle group – Paris Johnson, Broderick Jones and Peter Skoronski. It's hard to see Johnson or Jones making it out of the top-10. There is so much need for tackles across the league that it wouldn't be surprising to see all three even gone well before the Patriots pick. Now, there are still a number of good right tackle targets later, but you're probably not getting an immediate starter on the left side outside of the top-15 at best. Jordan Addison was my first mock draft pick with the assumption that those top-three are gone, I believe he's going to shoot up draft boards like Garrett Wilson did last season after the Combine, and really, by the time April rolls around he might even be gone before 14. Then maybe we're tacking to a cornerback, which is the third-most popular mock draft position drafted. Or I don't totally hate the idea of a trade down into the early-20's, picking up another Day 2 pick and then really filling those top needs in the picks 20-60 range. I think the bigger question is what player/position could be too good to pass up even if it's not a top-three need? Free safety, linebacker and edge are needs that could look a lot bigger later this spring and into 2024. -Mike Dussault
Please tell me why BB uses a tiny notepad and golf pencil to make notes during the game. Is he that thrifty? -Chris Gilfilan
I've noticed this and as someone who did a bit of coaching myself, nothing ever matched the convenience and ease of having a little pencil and a little pad of paper to jot down notes during the game. Like the review flag that he keeps in his sock, Belichick's game day attire and practices are some of my most favorite discussion points about him. In case you've missed it, take a deep dive in the Hoodie Database here.