After getting their first win of the 2023 season against the Jets, the Patriots now set their sights on a road trip to Dallas to take on the 2-1 Cowboys. Dallas is coming off a disappointing loss to the Arizona Cardinals and will be looking to get back on track after starting the season with impressive wins over the Giants and Jets by a combined score of 70-10. Once again, the Cowboys are dripping with talented players, led by Dak Prescott, CeeDee Lamb and Micah Parsons, all of whom will present another difficult array challenges for this Patriots squad.
What must the Patriots do to get a win and even their season record at 2-2? The writers of Patriots Unfiltered offer their thoughts in this week's Unfiltered Roundtable.
The Patriots broke into the win column last week led by a stifling defensive effort. Can they reproduce what they did to the Jets against Dak Prescott?
Absolutely. It might even look better. The Cowboys offensive line (as of this writing) is banged up. As a result, they might be relying on the run even more than they have. That's music to the Patriots defense's ears. Points-wise, Dallas will likely do better than 10 but it should be a manageable tally for the Patriots offense to outscore. -Fred Kirsch
That will be a tall order as Prescott is much more talented than Zach Wilson. That said, I have confidence that the Patriots defense can control the Cowboys running game and keep the team in it. -Paul Perillo
I actually think the Jets offense was a good tune up for what they'll face on Sunday. The Cowboys are obviously far more talented, but they're similar conceptually with offensive coordinator Brian Schottenheimer coming from a similar Shanahan-style tree. I'd expect to see more base defense, early-down split-zone structures, and third down exotics from the Patriots defense. -Evan Lazar
The Cowboys had a banged-up offensive line last week in a loss to Arizona. If that remains the case, I feel great about the Patriots defense will be able to handle Dak and CeeDee Lamb and put together another performance that puts the NFL on notice. -Alexandra Francisco
The Patriots can preproduce what they did to the Jets against Dak Prescott by stopping the Cowboys running game and also running the ball effectively against Dallas' defense. The Cowboys had a tough time stopping the Arizona Cardinals running backs and on the flip side they also ran the ball well against the Cardinals and ate up a lot of the clock in week 3. The Patriots will need to find success on the ground but it will start up front with winning in the trenches. -Tamara Brown
I think they can, but they must make sure to keep the ground game contained despite their banged up defensive line. How healthy is Davon Godchaux and will he be ready to go? Lamb is certainly a threat but he'll be a lot less dangerous if the Cowboys are behind the chains more often than not. -Mike Dussault
The offensive line finally found some continuity but still allowed a lot of pressure on Mac Jones against the Jets. How can they attack the Cowboys potent defensive front and give Mac enough time to make plays?
Step 1 is to build on the running success the Patriots had against the Jets. A lot of those yards came in passing situations. It would be nice to establish some efficient running (4+ yards per carry, runs for 1st downs, runs for scores) when Dallas assumes the Patriots will run. This will loosen things up for Mac in the passing game. Mac will also have to take what's there and that could mean using his feet to pick up easy yards when Dallas gets over aggressive. -FK
The group up front just has to continue working together to find some cohesion. This will mark the second straight week where Bill Belichick will have the option of using the five that he prefers. Now it's time to show some added improvement. -PP
My hope is that the Patriots o-line puts a lot of work in this week to continue what they started last game. Despite being in Week 4, that group of starters hasn't been healthy to line up next to each other. With last week under their belt I hope they can build on that. -AF
It's all hands on deck against Micah Parsons. He's the type of player that you need the coaching staff to provide built-in wrinkles for in the game plan. Chip him, try to confuse him with false keys/misdirection, slide or double-team him in the pass rush. You can't just roll your guys out there without a concerted effort from O'Brien and company to account for Parsons. I expect some unique wrinkles. -EL
The Patriots offensive line can attack the Cowboys potent defensive front and give Mac enough time to make plays by capitalizing on play action and running the football. Being able to catch Micah Parsons and company off guard and find success on the ground will open up the rest of the offense. -TB
Continued improvement and synergy playing together. Love what Trent Brown and David Andrews did last week and Onwenu seems like he turned a corner as he came off the injury report this week. The left guard and right tackle spots have to be better and it seems like there could be some more juggling at those spots this weekend. Parsons will be a major thorn in the O-line's side, a problem they must have a plan to work around. -MD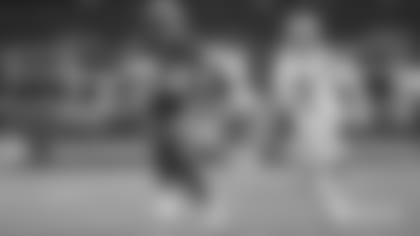 As Bill Belichick said following last week's win, 15 points won't be enough most weeks. How can the Patriots get more points on the scoreboard?
New England has been moving the ball. They must figure out how to finish. As stated above, stay balanced, keep the Dallas D guessing and operate cleanly. Focus! -FK
I think the key will be to find success through the air. The Patriots piled up the rushing yards against the Jets and the Cowboys allowed a ton against Arizona, but if Mac Jones wants to light up the scoreboard he'll need to make some plays in the passing game, especially with cornerback Trevon Diggs out for the season. -PP
Generate more explosive plays. It's really tough in this league to score a lot of points without chunk plays. Defenses are too good to come continuously go 10, 11, 12 plays. The Pats are dead-last in 20-plus yard plays through three weeks. Until that changes, they'll have trouble scoring. -EL
I think it all starts with protecting Mac from Micah Parsons. If New England can get the ball out quickly to Rhamondre and Zeke, that's great, but I would like to see the offense hold the line down so Mac can take advantage of the lack of corner depth the Cowboys have aside from Stephon Gilmore. I'd love to see a breakout game from DeVante Parker and Mike Gesicki. -AF
The Patriots can get more points on the scoreboard by getting Rhamondre Stevenson more involved with the offense. He has struggled to get going the first three games of the season and with him being arguably one of the most important pieces of the offense if he can get some chunk plays in, the Patriots can find themselves in the redzone more to put points on the board. -TB
I think focusing on an improved passing game, especially big plays, is a key area. They don't need to necessarily be big scores, but they have to start challenging the defense down the field more to open the rest of their playbook up. -MD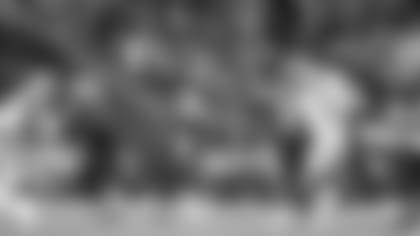 Name one Patriots player on offense and defense who are most critical to the Patriots chances of getting a win.
It's Mac Jones on offense. With Trent Brown back last week, Jones saw improved protection on his blindside. Assume that will continue and work with confidence from the pocket. That said, Dallas will dial up pressure. Pre-snap reads, calling out the right protection and taking what is there will be key. If Mac has his best game of the season, Patriots roll. This is a tougher question for the defense. No one player will have an impact above and beyond the rest but let's go with Kyle Dugger. In a game where Dallas wants to run, moving Dugger closer to the line might make a big difference. -FK
Offensively, it's Zeke and Rhamondre. Those two have to be effective on the ground to expose weaknesses in Dallas's run defense like Arizona did last week. Plus, the backs might be in the protection plan more this week as a last line of defense or "scanners" for when Parsons breaks through the line.-EL
This answer is going to continue to be Mac Jones for me on offense. This group needs a 60-minute effort from the quarterback to be more productive. On defense the key will be stopping the run, and assuming that happens I'll go with Christian Gonzalez being able to contain the dangerous CeeDee Lamb. -PP
Offense: Mac Jones. Self-explanatory. We have to finish drives and score. Defense: Christian Gonzalez. If the NFL Defensive Rookie of the Week can lock down CeeDee Lamb, I like New England's chances on defense to shut them down. -AF
If I had to pick two players that give the Patriots the best chance to win against Dallas, it would instead be two position groups; the offensive line and the defensive line. If the Patriots don't win the battle up front, Mac Jones won't be able to pass the ball effectively and the defense will not be able to stop Dallas' running attack. Both sides of the trenches for the Patriots are battling injuries but just like the Patriots' new hoodies they got this week said, "No one is coming, it is up to us." -TB
DeVante Parker is my offensive choice, he's had a quiet start to the year after dealing with a knee injury, but he still looks like the Pats' best bet to get some downfield plays going. Defensively it's Christian Barmore. I think he'll see elevated snaps with Ekuale landing on IR and Godchaux banged up. His performance against the run and his disruption against the pass could be major ingredients to a Patriots win. -MD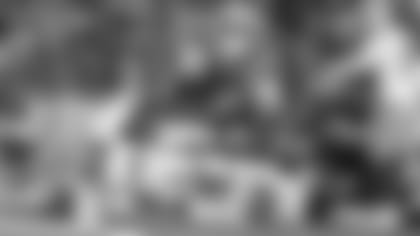 What do you see as the Patriots biggest key to victory this week?
Get over that 24-point scoring hump. Run, pass, turnovers, doesn't matter. -FK
I think it's all about Mac Jones and the passing game. If Jones can move the ball through the air and the offense can get into the mid-to-high 20s that should be enough to win. -PP
Control the line of scrimmage. It's a big key every week, but these are two teams with an old-school mentality that want to run the ball and get after quarterbacks. The Pats absolutely have to win up front this week, taking advantage of a banged-up Cowboys O-Line. -EL
The offense absolutely needs to get in a grove and find a way to score. This is when things need to start to come together, because a win against Dallas could set New England off on a little win streak with the New Orleans Saints in waiting. -AF
The key to victory this week is another clean game with no mistakes, pounding the run game in to the game plan to set the tone for the game and taking advantage of Dak Prescott's costly turnovers and cashing in with points. -TB
Get red zone stops and convert red zone touchdown scores. Of course, that means the offense has to get to the red zone this week, but they won't be able to settle for field goals when they get there. An accelerated emergence of an offensive identity would be nice. ­-MD