After a disappointing defeat at the hands of the Eagles in Week 1, the Patriots will look to get their 2023 season on track against their long-time AFC East rivals, the Miami Dolphins. Miami, coming off an opening week victory over the Chargers, features one of the hottest offenses in the league, one that the Patriots impressive defense will do their best to slow down and stop. How can New England get a win and which players will be most heavily counted on? The writers from Patriots Unfiltered weigh in!
More Patriots offensive linemen hit the injury report this week, will the offense be able to stitch together a starting five capable of protecting and blocking well enough to win?
My hope is that even though Mike Onwenu and Cole Strange were still on the injury report to open the week, they'll be able to go on Sunday. If not, and with the addition of Trent Brown listed with a concussion and David Andrews not 100 percent with a hamstring, I'm afraid the answer is no. But again, my hope is that Strange and Onwenu return, and in that case, they'll manage. -Fred Kirsch
I don't expect the offensive line to be a major problem regardless of personnel. As was the case against Philadelphia, Bill O'Brien will scheme around the potential issues with pass protection, and Miami's front isn't nearly as dangerous as Philadelphia's. -Paul Perillo
I thought a banged-up offensive line would cost the Pats more against a strong Eagles defensive front than it would this week against the Dolphins, but with Trent Brown in concussion protocol, I think it's crucial that we see Cole Strange or Mike Owenu return this week. And that is banking that we'll see David Andrews play despite bring limited in practice. -Alexandra Francisco
Although it wasn't pretty, the Patriots were able to piece together the offensive line down Cole Strange and Mike Onwenu last week, partially because Bill O'Brien's script got the ball out of Mac's hands quickly (2.38s). I'm sure the call sheet will be similar assuming they're down more guys this week, while it wouldn't be surprising to see at least one of Strange or Onwenu return. They seemed close to playing last week, and now the team needs them even more. Long way of saying, yes, I think they can make it work. -Evan Lazar
Week 1 without two starters was already a stretch but now adding potentially two more starters out on the offensive line is not ideal for the Patriots offense that could barely run the ball against the Eagles. This was a game where they could finally get their run game going to compliment the pass protection but now with these injuries the entire offensive could be in jeopardy. -Tamara Brown
I have high hopes that Strange and Onwenu can get back and play reasonably well. Getting at least one of them seems critical given the team's thin depth all over the offensive line. Even with Calvin Anderson potentially swapping sides to the left tackle spot and perhaps someone like newly added Vederian Lowe jumping in on the right side, the Pats should still have enough to move the ball but it could be a grind where points are once again at a premium. -Mike Dussault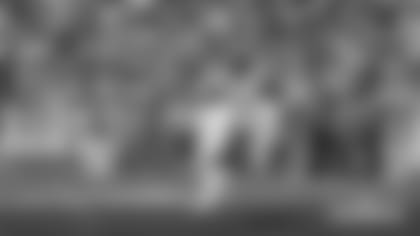 Name one player on offense and defense that you'd like to see in an expanded role this week following their performance in Week 1.
As much as I'm intrigued by Demario Douglas, I'd like to see Ty Montgomery increase his role in the passing game out of the backfield. The Patriots will need to use those high percentage passes as a way to compensate for the line-on-the-mend. He's healthy – get him out there! -FK
On defense, Keion White showed both strength and athleticism last week, beating his man and chasing down the ball. Getting pressure on Tua will be a huge key in this game. Would love to see White have a consistent visitor to the Miami backfield.
On offense I'd like to see Ty Montgomery get some of the touches that went to Ezekiel Elliott in the opener. I feel Montgomery has more quickness in space and might be able to generate more big plays than Zeke. On defense, it has to be Keion White. Strong debut in limited snaps. Let's see if he can do more with more playing time. -PP
Offense: Kendrick Bourne. Clearly he and Mac have solid chemistry and have worked together a long time. If there's health issues surrounding the other receivers, I think Kendrick deserves an expanded role. Defense: Christian Gonzalez. I was impressed with his rookie debut last week, but this week will be a much bigger test with the receivers Miami boasts. -AF
Both rookies: Demario Douglas and Keion White. Douglas's route running was as advertised, bringing a quickness and burst to the passing game that this team desperately needs. I can't wait to see him in some space with the ball in his hands. White registering four quarterback pressures on 23 snaps against Philly's tackles is wild — get that guy on the field. -EL
On offense, JuJu Smith-Schuster, needs to step up his game in week 2. If the reports are true and he was intended to be WR1 for the Patriots this season then need to see him be productive and available down the stretch especially against explosive opponents like the Miami Dolphins. However with Smith-Schuster's health reportedly in question, the hope is that DeVante Parker, who is battling a knee injury, would return and have an expanded role in week 2 to take some of the pressure off the rookies. -TB
Give me more Keion White on defense! I think he could really be a game changer as he stacks experience and the coaching staff better understands how to put him in positions to be successful. Offensively, let's go with Rhamondre. Not sure how much last week's stomach bug affected him but I'd love to see him get loose a bit and open something things up in the passing game. I think Rhamondre should be a major factor for a Patriots win. -MD
The Patriots defense had a strong debut against the Eagles, can they keep it going against Miami's aerial assault?
I believe so. It won't be holding Miami to 250 yards of offense as they did against the Eagles, but they will do a good job limiting the big plays and getting enough pressure on Tua that it will look like a much different game than the Week 1 explosion the Miami offense had against the Chargers. -FK
Different kind of challenge with Miami's speed as opposed to Philadelphia's power, but I was impressed with the start. I think the Patriots experience on defense will allow the group to continue its strong start and keep the Dolphins in check. -PP
The Dolphins o-line kept things clean for Tua last week, so I think the Patriots defense needs to find a way to penetrate and pressure Tua before he can get the ball out to Hill or Waddle – because I'm not sure New England's secondary can hang with those guys for four quarters. -AF
For the most part, yes. The Patriots usually have a good plan against Tyreek Hill with Jonathan Jones as the primary coverage defender and safety help over the top, then maybe put Gonzalez on Waddle. Miami doesn't scare you much on the ground, so the Pats can allocate their resources to the two receivers. -EL
 The Patriots defense has the roster and versatility to keep up their strong debut that they had against the Eagles and transition it to week 2 against Tyreek Hill and Jaylen Waddle. The gameplan might look different than what they drew up facing a dual threat QB in Jalen Hurts but the amount of talent on offense remains the same especially the hand dealt to the secondary. Statistically, Jonathon Jones has great history going up against Tyreek Hill but I could see the Patriots lending him some help throughout the game to lock down Hill's big plays. -TB
I think so. They've seen Waddle and Hill and know what they can do. Doesn't mean they'll shut out that dynamic duo but I don't think they'll let big passing plays be the reason they lose the game. I expect they'll keep everything in front of them and force Tua to complete a lot of short passes, something he is capable of doing but mistakes will be lurking throughout the game. -MD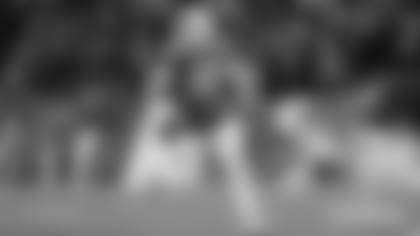 What are the most critical strides the offense must take this week, even if they're juggling along the o-line again?
Assuming they don't fall behind 16-0 by the time the anthem ends, they'll need to establish some sort of running threat. Getting DeVante Parker back may not be a full stride but it will be a step in the direction of giving Mac Jones more reliable targets when he needs them most. -FK
The offense needs to find some consistency. No one expects them to score on every drive, but the turnovers and three-and-outs need to be corrected. Protect the ball and get off to a faster start. -PP
Take points where you can get them and limit mistakes. -AF
Late game execution. They left some plays on the field on the final two possessions against the Eagles that they need to make to be a good team. They're close, but until we see it, I'm not expecting them to win those types of games. -EL
It is critical that the Patriots offense does not turn the ball over in the first half. This offense is not built to overcome deficits especially having slow starts at the beginning of the game and it takes them too long to gain momentum back after mistakes. An offense already fighting for its life up front, cannot afford mental mistakes and turnovers and still expect to win. -TB
Eliminate the turnovers. It's clearly been a theme with the team this week, a bunch of them have mentioned it and for obvious reasons. They can't fall into another double-digit hole and expect to climb back into the game again. -MD
How can the Patriots knock off Miami and get a big divisional win?
Don't turn the ball over. Limit the big plays. Pressure Tua. Continue to tackle well. -FK
If the Patriots can eliminate the chunk plays from Miami's offense and string together some productive drives of their own they can find their way into the win column. -PP
With an exceptional game from the defensive backs and with the offense looking like they did against the Eagles in the second quarter. -AF
Keep the game in the low-20s and don't turn the ball over. The Patriots defense needs to deliver another great performance, and let's not get into a 16-point hole this time. -EL
The Patriots can knock off Miami and get a divisional win by scoring over 20 points. The Dolphins' offense has a need for speed and at no point do they slow down so the Patriots offense has to match their energy and score a lot of points. Defensively the defense has to do their best to take away Hill and Waddle in addition to capitalize on Tua Tagovailoa's turnovers to give the Patriots offense a chance at short field position. -TB
Take away the big plays and find a way to pile up some points. This will be a tight divisional game and one where every point and mistake will be significant and have an impact on the outcome. -MD
DISCLAIMER: The views and thoughts expressed in this article are those of the writer and don't necessarily reflect those of the organization. Read Full Disclaimer