FOXBOROUGH, Mass. – Growing up in his small Arizona town, a boy named Patrick loved football, but being of only average height and build, he realized he would never have much of a playing career in the sport. After high school, he enlisted in the United States Navy, married a woman named Margaret, and eventually settled in San Diego, where they had a son called Joe.
Patrick bequeathed to Joe his love of football, as well as his adherence to discipline. Anyone who's been raised in a military household can attest that if you're on time to any appointment, you're perceived to be late for it; if you're actually late, you should be ashamed of yourself. Only if you arrive early – no matter how early – are you considered to be on time.
Such was young Joe's experience with having a dad who wasn't just a military man, but also his youth football coach. Patrick would take Joe to practice as much as a half-hour ahead of schedule so he could spend quality time with his son, teaching him the finer points, as he knew them, of kicking, punting, and long snapping.
Unaware at the time that Joe would eventually receive an enviable inheritance of height from Margaret's side of the family, Patrick assumed that Joe's football career was destined to be much like his own – brief at best. But maybe, just maybe, if Joe learned a skill beyond that which required a behemoth body …
When Joe was around 12 years old, Patrick took him to see a National Football League preseason game between their then-hometown San Diego Chargers and the Seattle Seahawks. During pregame warmups and throughout the game, Joe paid close attention to the long snappers and came away impressed with how seriously they took their jobs.
From then on, while Joe continued to play linebacker, tight end, offensive line, defensive line, and wherever else he was asked to, he decided to refine his long snapping talents.
"I was very fortunate that my father had the foresight to teach me a specialty," the now 29-year-old Joe Cardona acknowledges today in the midst of his seventh season as the Patriots long snapper. "I probably didn't have the genetics to be in the NFL unless I learned something different. I probably didn't have the genetics to be a college football player, to be honest. Fortunately, I got a good head start.
"My dad's happy to tell people," Joe chuckles, "that the reason I started long snapping was … he didn't think I'd see the field much in high school. I was kind of a small kid going into high school. Fortunately, I hit some growth spurts and was a decent football player."
Decent, yes, but nowhere near the kind of player who harbored any aspirations of playing beyond college, despite reaching 6-foot-3.
"My biggest [ambition]," Joe adds, "was getting my education. Even as I was getting better and better [at long snapping], I don't think I ever really viewed the NFL as a possibility. I think that's reflected in my decision to go to the Naval Academy."
Immediately prior to that, Joe first shipped out for a yearlong stint at the Naval Academy Prep School in Newport, R.I., where he played linebacker, but his coaches quickly suggested he focus on long snapping.
Though Joe demurs that he was never a standout player on any of his teams, at Annapolis, he became just the second freshman Midshipman ever to start at long snapper. Joe earned four varsity football letters at Navy, twice as many as he did in high school, when lacrosse was more his athletic focus.
Yet, by Joe's junior year at Navy, he began taking notice that he stacked up competitively well against other long snappers throughout the college football landscape.
"I played early at the Naval Academy," he continues, "but still was an undersized guy. I probably played at maybe 210 pounds my freshman year and steadily gained 10 pounds a year until my senior year when I was 230 and going to the draft process and got up to 240.
"But at the Naval Academy, you don't think there's going to be this opportunity. You're not planning on it. I was planning on being an officer and preparing for that. My thought process was, 'Hey, if I can prepare to be the best Navy football player I can be and it turns into something bigger, then, that's a win. At least I'm doing my job here.'"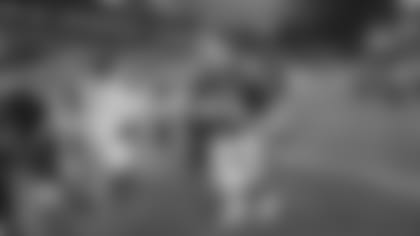 If any NFL team was going to give Joe a chance, it had to be the Patriots, right? After all, head coach Bill Belichick grew up the son of a Navy football coach and had drafted a long snapper once before (University of Hawaii's Jake Ingram back in 2009).
New England selected Cardona in Round 5 of the 2015 NFL Draft (166th overall), making him one of the few long snappers ever drafted in league history. An agreement then had to be worked out with the Navy, however, to allow Cardona to play while still fulfilling his military commitments. The two sides soon agreed that Cardona could play for the Patriots, provided he serve in the Navy Reserves. As part of his service, Lieutenant Cardona currently makes regular visits to the Naval Academy Prep School throughout the calendar year, as well as an annual two-week training mission during the football offseason.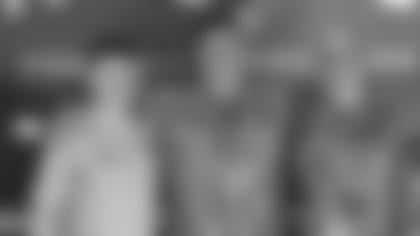 As Cardona's original rookie contract was approaching its end in 2018, the Patriots gave him a four-year extension, giving the long snapper a comfortable measure of job security here in Foxborough. It also represented just how much Belichick values what Cardona has done for the club.
So did a recent Belichick interaction with reporters. During a press conference just two days before the Jets game in Week 2, Belichick was asked if he'd consider removing the long snapper position altogether and just cross-training a player at another position on the team. Belichick's response went 1,500 words. To put that into context, your average newspaper column runs about 800 words.
"I mean, it's a great question," Belichick ultimately concluded. "There would be so much value in a player that could do a couple of things and save a roster spot, but I would say there are so few of those players available … I'm not saying it's impossible or unheard of, but it's a lot to ask, and that's why you don't see it very much."
With a knowing laugh, Cardona encourages anyone who doubts that long snapping is harder than it looks to pick up a football and give it a try for themselves. Having established himself as one of the league's most reliable players at this position, this two-time Super Bowl winner also clearly understands how fortunate he is to have such a job.
"It's obviously an honor to be on his team playing for Coach [Belichick], especially because … special teams are taken very seriously here. My job is taken seriously. Their taking a chance on a Naval Academy player, the situation was a little unclear whether I'd be able to play or not. For them to draft me – I was the first long snapper drafted in a few years – shows that the position is important, however anonymous or marginalized it is around the league. The Naval Academy really preaches excellence and I think I attribute my success to that mentality.
"The way I look at it, seven years down the road, I'm playing with house money here for sure," Cardona admits. "It's funny how a little skill can turn into something like this."