Why not use Harris, Taylor, and Stevenson more often? Too much talent for an underperforming run game. Also, why won't McDaniels allow Mac to throw into the endzone? -@EddieMo11901756
I was a bit surprised that it was almost entirely the Harris and White show against the Jets. I expected with Stevenson out that J.J. Taylor would get a lot more action than just two measly carries. Going forward, I would bet that Stevenson gets back into the mix and gets his chance to put the opening day performance behind him. Based on when they put him into the game last week it seemed like a sign that they were ready to throw him into the fire, so to speak, but that went out the window after his fumble and pass protection issue. I remain optimistic that Stevenson can give the offense the kind of change of pace back that they lacked these first two weeks. In conjunction with Harris, they should be a lot better. And I'd still love to see Taylor get a shot as well, we don't need to run Harris and White into the ground in September.
As for Mac and the red zone, it's going to be the biggest talking point this week, but I don't think anyone can say with certainty why he hasn't taken any shots at the end zone. Is Josh saying not to? Is Mac having trouble seeing the field down close to the end zone? Is he just playing it safe overall? Are the tight ends and receivers not getting open? The red zone is the hardest part of the field to execute so I don't think it's all that surprising that we haven't seen major development there yet, but I understand the impatience. The Pats are going to need TDs to beat the better teams and they simply must find a way to not only finish in the red zone with touchdowns but produce some explosive downfield plays. I think they have the pieces they need to be good enough. -Mike Dussault
How do you feel about the new hot jacket? -@Twin502s
Yes, Bill Belichick has worn a new hot jacket this season, it was released this summer and is easily identifiable by the red stripes on the shoulders. So far, he's 1-1 in it and it would appear like it could possible be his 2021 ride or die. But to be honest, I have a lot more fun with the Hoodie Database when he wears old hoodies and hot jackets, ones with long histories that provide plenty of pregame fodder.
The de-elvis'd hot jacket that he wore in Super Bowl 51 remains a practice workhorse that shows up just about every week. But otherwise, the famous hoodies and hot jackets are appearing less and less. -Mike Dussault
What do you think this team's playoff viability would be if Brady was at the helm? What's the win loss differential between Mac and Brady? I feel like Tom would still have trouble elevating this offense to elite status with no explosive playmakers outside of Harris. Thoughts? -@obidow
Unlike last year, I think this remade offense would probably be pretty favorable to Brady. However, imagining him trying to pull the 2020 squad through that season is painful to imagine, they were even less potent than 2019's unit that drove the old quarterback crazy. But I think there's a lot for an experienced player like Brady to work with now. If Mac can complete 75 percent of his passes without doing much heavy lifting it's not hard to see Brady putting Agholor, Smith, Henry and Bourne in position to succeed. I think they'd be right in the playoff hunt with that unit and my expectations with Mac drop just a little bit with the hope being the early lumps he takes will pay off down the road. Simply put, with Brady they're fighting Buffalo for the division, with Mac they're (hopefully) making a wild card push in December and January. -Mike Dussault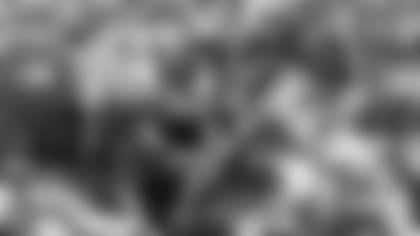 Run defense is still a concern, are there certain d line combos you've seen that look better than others or is it on the whole line? -@PatsFan0910
Switching things up hasn't made much difference, although the Pats defense did get a nice short-yardage goal-line stop in the game that showed they're capable of doing what needs to be done. But I think there's blame across the front to go around, from the linemen getting pushed back and off the ball, to the linebackers who have been late or picked the wrong hole too many times through two games. I'd like to see it start up front to get the ship right, with Guy, Wise and Godchaux controlling their blockers better, allowing the linebackers and safeties more space and time to make plays. I'd also like to get a more extended look at Henry Anderson (18 snaps) and Carl Davis (15 snaps). -Mike Dussault
Am I the only one who thinks the defense looks slow especially on outside plays (runs, screens, flat routes)? Bentley, Hightower and Van Noy are not sideline to sideline LBs and Chung is missed. -@jakefromcph
I don't think you are but let's face it, speed has never been the primary feature of the Patriots defense, for better or worse. They win with sound fundamental play and physicality, and when their fundamentals are off, or the other team out-physicals them, they look like they're playing on the opponent's terms and that has happened too much through two games. That said, I'm reserving judgement with so many new pieces and others who need to get fully back up to speed. We all know the kind of fast teams that are coming up on the schedule, the Patriots need to get on their game and start beating up offenses like they have in the past or they're going to be chasing a lot. ­-Mike Dussault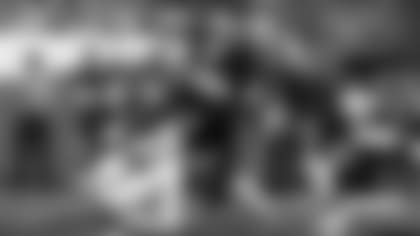 Mike, should we be worried about the offensive line? And if yes, how worried should we be? -@JohnSinchak
This feeds a bit into my last answer, as I'm hesitant to get too worried about anything before at least four games into the season. We've seen plenty of early offensive line struggles over the years and with the issues at right tackle, it's not that surprising that they've had some bad plays. Most of all, I think it shines a spotlight on how important Trent Brown is. He was at practice last Friday, hopefully that's a sign that things are progressing for him. You can't understate how much of an impact the huge tackle can have, especially in the ground game. Give the o-line some time, if they get Trent back soon it will be a huge boost and they should all be settling in even if he misses another game or two. -Mike Dussault
Do you see any path forward to solidifying the line play? Both o and d line are seemingly underwhelming but most concerned with o line considering the injury history of the both starting tackles… -@cth654
To sum it up, I think it starts with just having a bit of patience. There isn't a roster move or adjustment that is suddenly going to make everything start clicking and I think the talent on both lines is too good to continue playing so inconsistently. For the offense, get Trent Brown back and keep working with Justin Herron and Yasir Durant to be better if and when they have to fill in again. Or take a look at Yodny Cajuste on the right side, he had a strong camp, primarily playing on the left side.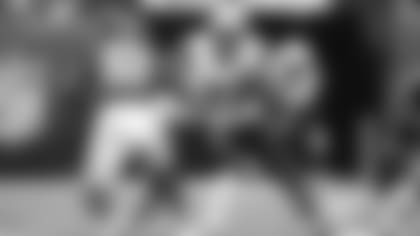 Against Miami we gave up 76 yards on 20 carries for 3.8 YPA (Removing 3 kneel downs) and vs the Jets we gave up 152 yards on 31 carries for 4.9 YPA. With Kamara coming up with a very strong O-Line, how do you see us dealing with him? -@HitchikersPie
Kamara didn't do much against the Panthers this last week, nor did Jameis Winston, and it makes me wonder how the Patriots will choose to deal with the duo. As much as the run defense needs to be better, I still think Winston's arm and downfield passing are the biggest threat and what Bill Belichick will aim to take away. What scares me is asking a lighter sub front to deal with Kamara both as a running back and a receiver. Based on initial matchups it could be Kyle Dugger that is put on Kamara, that could be one of the toughest matchups of the second-year defenders career. Belichick is sure to spin the dial but my early feel is that the game will be won or lost based on how many explosive passing plays the Saints pick up. ­­-Mike Dussault
What is the biggest reason the Patriots offense feels a lot better than last year but still has a lot to desire especially in terms of generating big plays and scoring reliably? -@fullbackdivepod
I think so far Josh McDaniels has done an excellent job of breaking Mac Jones into the NFL, going all the way back to the spring. It's understandable that everyone wants the offense to be more explosive and productive but thus far, the offensive coordinator has done a good job getting the rookie some critical experience in games and putting him in position to win two football games. For his part, Mac has not cost the Patriots despite making a handful of rookie mistakes. He's been a bit lucky in that regard. Overall, I think McDaniels' approach has made sense. Jones looks like he understands and fits the Patriots' offense and for that reason alone, experience will be a huge key in getting those big plays and finishing with touchdowns. And we know from training camp that Mac can see those plays and can hit them so, again, let's be a bit patient and know that those plays should be coming. -Mike Dussault