Ever since Bill Belichick brought in a pair of dynamic receivers in 2007, the Patriots offense has been unquestionably the strength of the team. Randy Moss and Wes Welker took the league by storm and Tom Brady set an NFL record with 50 touchdown passes as New England featured the most prolific offense in league history. The offense continued that type of historic production over the ensuing five years, and when people thought about the Patriots, Brady and the passing game were what came to mind.
That was then, this is now.
It's only been three games but so far in 2013 it's been the defense leading the way. Despite playing against three less-than-formidable opponents, Brady and his new group of weapons have had a difficult time mustering much consistent production. Fortunately the team is 3-0 anyway because of some solid play by the defense. Opponents averaged just 11.3 points per game over the first three weeks against a young and developing group that has done a nice job of picking up the slack.
But as impressive as that performance was, it does bear mentioning that the three foes featured two rookie quarterbacks and another who lost his job. Very few dangerous weapons appeared opposite New England over the three games, so it's fair to wonder just how improved the Patriots are at this point on defense.
With that, our question this week is looking to gauge what you think. Will the offense continue to develop and eventually reach their normal lofty standards, or is this pretty much what we can expect? Will the defense continue to dominate or will the numbers suffer once a true test (like Atlanta Sunday night) arises?
This week's Samsonite Make Your Case asks: Which unit do you have more faith in moving forward, the offense or the defense?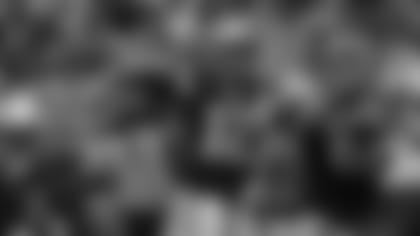 Call me crazy - it won't be the first time -- but I'm going to go with Tom Brady on this one. Sure there have been some early-season struggles. Sure his weapons are questionable at this point. But Rob Gronkowski is going to return. Danny Amendola is going to return. Shane Vereen is going to return. Aaron Dobson and Kenbrell Thompkins are only going to get better. And Brady is going to build an improved rapport with all of them working as a unit as the season wears on.
The offense may never reach elite status or break records, but I'm pretty confident that by later in the season this passing attack will be far more productive than what we've seen to this point. I also think the rushing attack is going to surprise people in its production as a committee throughout the year.
The defense has been solid against questionable opposition. They have plenty to still prove and no track record to fall back on. Brady's offense also has plenty to prove, but an impressive track record and returning veteran talent to fall back on. It's a no-brainer, the offense will remain the most reliable aspect of the Patriots moving forward in 2013.
--AH PFW's Paul Perillo says ...
Defense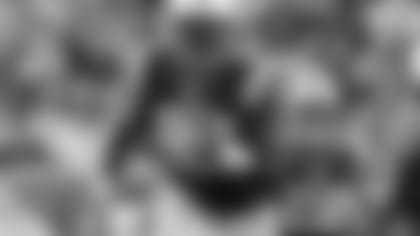 No one has more respect for Tom Brady and the ability of the Patriots offense to score points. But this is a different group of players, and right now I see more talent on the defensive side of the ball than offense.
Bill Belichick has spent years trying to replenish the talent on defense and it appears as if he may have finally done so. Young athletic standouts like Chandler Jones, Dont'a Hightower and Alfonzo Dennard have meshed nicely with veterans Vince Wilfork, Jerod Mayo, Devin McCourty and Kyle Arrington. Tommy Kelly has added another dimension to the mix up front as well.
But the biggest difference to me has been the play of Aqib Talib. His ability to man up with the best receivers in the game helps the entire defense improve. He's been outstanding thus far and with a contract to play for I expect that continue.
I'm anxious to see if these guys can continue to apply pressure, stop the run and cover competitively against quality opponents as well. But based on what I have seen, there's no question if this group stays relatively healthy it will be the strength of the team in 2013.
--PP
Now it's the fans turn to cast their vote in this week's Samsonite Make Your Case poll question.
http://polldaddy.com/poll/7430794/