The Patriots will open their preseason schedule against the New York Giants on Thursday night, as the team looks to get their feet wet with their first real competition of the summer against an actual opponent. After two-plus weeks of practices, it's time to see how the Patriots' transitioning offense and new-look defense will fare in game conditions.
With a highlight on some younger players looking to crack the roster, here are 10 things to watch for on Thursday night.
Despite the offense's struggles to string together any consistency during training camp, one aspect that we have a really limited sense of is just where the running game is really at. Damien Harris and Rhamondre Stevenson lead an impressive group that on paper stacks up well against any other in the NFL. Even if the duo at the top of the depth chart get the night off, we should get some interesting glimpses of rookies Kevin Harris and Pierre Strong, along with third-year vet J.J Taylor. Can the offensive line open up some creases for big plays? The breakaway speed is now there. If the running game suddenly sparks, perspective on the offense could start to shift.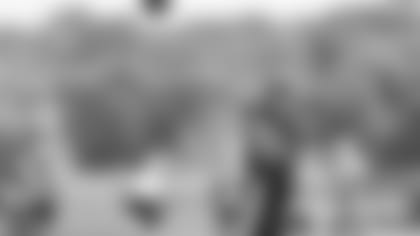 With a reinforced group of weapons, Mac Jones has looked his best during 7-on-7 periods or when the offense was working on spread concepts that allow the quarterback to expose mismatches. It hasn't been consistent, but Mac has still flashed the elements of his game that helped to him a successful rookie year. If Mac plays, we'll get our best sense yet of where the offense is really at, especially against a live defense that isn't already aware of what's coming.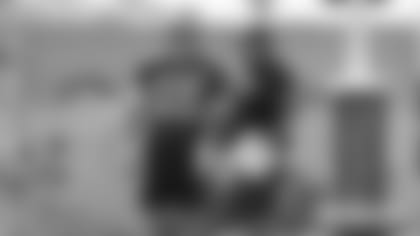 Of course, Mac could get the night off or see just limited action. That would likely thrust rookie Bailey Zappe into action. With Brian Hoyer missing time early in camp, it helped accelerate Zappe's experience, as his extensive reps showcased his ability to make reads and put some zip on the ball. An extensive appearance by Zappe will be a good comparison to where Mac was last year and give a valuable update on where the rookie QB is at in his development.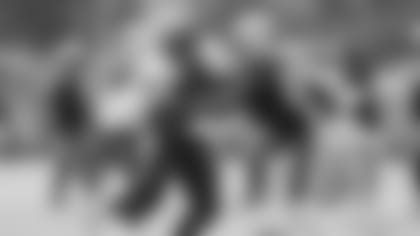 Much has been made of the offensive line issues in camp, as the unit is now on their fourth coaching arrangement of the last four seasons and has had trouble opening holes and protecting the quarterback. It would appear some live reps for the top unit would be useful as they continue to focus on getting on the same page within the new schematic additions. But there is also some fierce competition for the back up spots, with Justin Herron, Arlington Hambright, Yodny Cajuste and James Ferentz all making a push. Any of that foursome could be called upon in some capacity this season if they elevate over the last three weeks.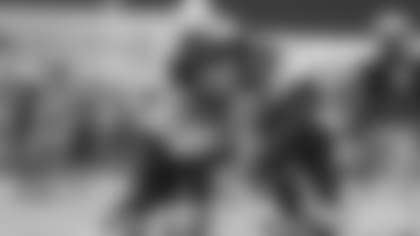 The flip side of the offensive struggles has been the defensive domination. They have been disruptive up front and getting their hands on a lot of passes. Many times they're blowing up plays before they even have a chance to develop. Doing it in practice is one thing but doing it in a game would be a lot more exciting, even if the Giants barely scratch the surface of the playoff powerhouses the Patriots must face this season. Keep an eye on LaBryan Ray, a defensive lineman who's been active in training camp, as well as linebackers like Mack Wilson and Anfernee Jennings, both of whom appear headed for sizable roles on defense. Ronnie Perkins should have an extended chance to show his stuff as well.
With a glut of talented safeties, the Patriots could have some hard decisions to make when it comes to getting them all on the field. Jabrill Peppers continues to recover from offseason surgery despite coming off PUP, so he's unlikely to be dressed. That will leave opportunities for second-year player Joshuah Bledsoe, who continued his hot camp with an impressive interception on Monday. Myles Bryant could also fit into the safety conversation and should get some snaps on the back end to showcase his versatility.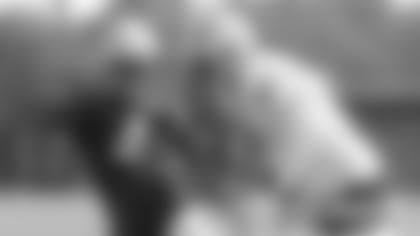 With some experimentation coming this week by placing Jonathan Jones on the outside and Marcus Jones in the slot, the Patriots are starting to figure out their matchup defense. Malcolm Butler, Terrance Mitchell and Jack Jones should get long looks as potential starters across from Jalen Mills as well. With a nice mix of vets and youth, Thursday's game against the Giants should help clarify how the competition is shaping up. New York plans to play all their players and that will provide some good challenges for the secondary in general.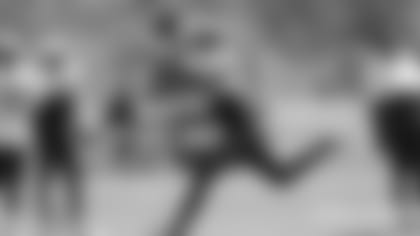 Rookie Tyquan Thornton continues to stack good days together this summer, with his best practice coming this week when he routinely dusted his coverage and showed the electric athleticism that made him a second-round pick. In his first game, we'll get an even better sense of how Thornton is against the live physicality of the NFL. The excitement surrounding the rookie has been slowly building.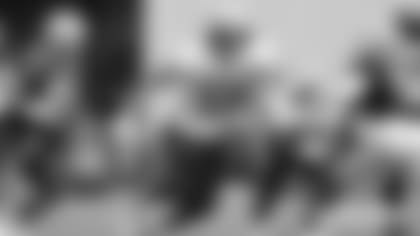 Between Thornton, the two Joneses at cornerback and the two rookie running backs, it should be a good night to find out how the Patriots Class of '22 is shaping up. Cole Strange should see plenty of snaps as he gets his feet wet. Strange has shown surprising athleticism but has had his struggles at times against NFL power rushers. Marcus Jones should also get a chance to show his dynamic ability as a punt returner. Defensive lineman Sam Roberts blocked a field goal on Monday and will be hoping to make similar impact play in the game.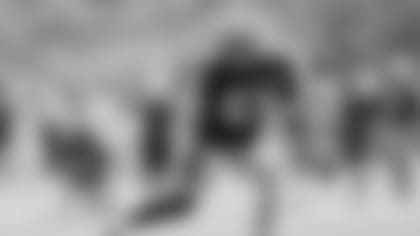 With LaBryan Ray already mentioned, he won't be the only undrafted rookie to keep an eye on, with safety/special teamer Brendan Schooler already getting plenty of tutor time with Matthew Slater and Justin Bethel in the third phase. Schooler has also been more involved on defense than one might expect with so much depth at the position. Thursday night could also be an opportunity for center Kody Russey to make his case.