After a pretty good first season with the Pats how has Hunter Henry looked so far in training camp, and do you see him meshing well with the new offensive system? - Dawlton Wilson
Henry has looked solid, just like he did a year ago at this time. He's been active at practice every day and he's caught most everything thrown in his direction. He hasn't been the guy Mac Jones has targeted the most by any means, but he's been steady when called upon. I could easily see him duplicating his season from a year ago regardless of the system the Patriots will use.
With the lack of true corners could you see the Patriots using a 4-4-3 defense? Especially with all of the hybrid-DBs we have at our disposal? - Eric Moore
The Patriots have used a lot of these kinds of looks on defense in recent seasons, whether it's been a true 4-3, a 3-3-5 or something like what you're describing. I can envision a group that includes three defensive linemen with some combination of Matthew Judon, Ja'Whaun Bentley, Raekwon McMillan and Mack Wilson as linebackers. The secondary can mix and match as well with Jalen Mills, Jonathan Jones, Terrance Mitchell plus Devin McCourty, Adrian Phillips, Kyle Dugger and Jabrill Peppers. Belichick will likely rotate a lot of players and use some of the safeties in the box as de facto linebackers, and having at least five defensive backs on the field at all times will likely result. It's a little early now to make definitive statements with regard to scheme, and Belichick always likes to maintain his ability to switch with each week's game plan so even when the season starts it won't always be apparent. But there are options in terms of personnel.
With two running back locks in Damien Harris and Rhamondre Stevenson, Ty Montgomery, two drafted rookie running backs, what's the status of J.J. Taylor? - Naim Reed
Taylor appears to be fighting an uphill battle to stick around, but injuries often have a way of factoring into the equation at that position. There's still more than a month to go before the regular season even starts, so who knows what the picture will look like in September? At this point I would agree with your depth chart and say that Taylor may be on the way out with Harris, Stevenson, Montgomery and the two rookies all ahead of him on the depth chart. It's also possible that the practice could factor into the equation as well.
What are the chances of Isaiah Wynn being traded? He is being paid over $10 million and is a free agent next year. The Pats will get zero compensation for him if he walks as they are going to be big players (second largest cap space) in 2023 which means his value will be negated by their high paid additions. Mike Onwenu has played right tackle and done a good job so he could move over allowing one of their good guards to replace his spot. They could then get Trey Flowers or Odell Beckham this year. If OBJ came aboard they could then trade Nelson Agholor (another $10 mill saved) and even consider trading Damien Harris for another draft choice (They would really be loaded for the draft) plus more capital freed up. What do you think? Too bold?? - David Brown
I don't think your plan is necessarily too bold but I'm also not sure it makes your team better in 2022. The only swap I believe improves the situation would be adding Beckham to the wide receiver corps, and even that likely won't have an effect until midseason if he's recovered sufficiently from his torn ACL by then. Onwenu played some tackle last season when Trent Brown was out and he wasn't able to maintain the job as both Yasir Durant and Yodny Cajuste also got starts at right tackle. And if Onwenu moves to tackle from guard, not only do you lose Wynn but now you have to replace the right guard with no experienced option available. And all this assumes you can find trading partners for Wynn and Agholor, which is possible but not a sure thing. Trey Flowers could be signed at some point and he'd add some depth to the defensive front. I'm not necessarily against any of the moves you suggest as I don't feel like the players you want to move are untouchable, but I also don't feel the moves potentially make the team any better. But I like your bold style … keep it up.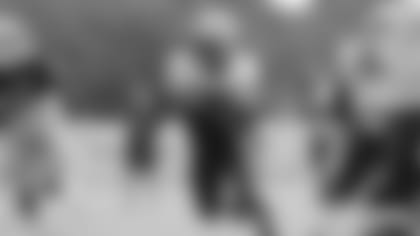 We know Bill Belichick didn't hire Bill O'Brien this year because Bill O had made a two-year commitment to Alabama. So will we see Bill O hired as the OC next year? Is that why no official OC has been named? - Joe Strazzere
First, I don't know if that's the reason O'Brien wasn't hired as offensive coordinator and I have no idea if that has anything to do with the lack of a coordinator being named. There is no named defensive coordinator either, so I'm not sure if that's the case. Obviously O'Brien is from the area and a return to New England would likely make sense for him. But at this stage he also might be looking for another chance to be a head coach, whether that's at the pro or college level. So I'm not ready to make it a done deal that O'Brien will be back with the Patriots in 2023. There's a lot that can happen between now and then, and things can change dramatically. At this point I don't think Belichick would want to invest the time he has in implementing a new offense with Matt Patricia and Joe Judge just to scrap it with O'Brien coming back. Of course it's possible that O'Brien returns and will continue running the system that is being implemented now. At this point there are just too many unknowns to definitively say one way or another.
I have been reading all of the content on Patriots.com throughout training camp and I have not seen one word about Ronnie Perkins. I also have not seen one picture of him on the field. After the draft there were articles about the Patriots taking him one round after he was expected to be drafted and in a few preseason games last year he was in the backfield consistently in the second half when he was playing against lesser competition. What is going on with Perkins? It seems like he is the forgotten man. Can you provide us with an in depth update please? - Jeff Avitable
Perkins hasn't received many high level reps with starters in 11-on-11 play thus far in camp, and he hasn't really been all that noticeable. There are times when he flashes the ability to get in the backfield quickly off the edge, but those times haven't occurred with any degree of regularity. Perkins has been quiet, and that's probably why you haven't read much about him. The preseason games will offer another chance to see if he can elevate his play and generate some momentum playing with starters.
Do you think Bill Belichick will take the handcuffs off of Mac Jones this year? It was obvious they held him back last year in the passing game, which I understand completely. - Rick Malec
I don't really agree that the Patriots kept handcuffs on Jones all of the last season. There were some times early on when the coaches seemed to be a bit conservative in the red zone as Jones was getting his feet wet, but overall he threw the ball early and often in most games and aside from the wind game in Buffalo I didn't see much evidence that he was being held back. That said the Patriots want to run the football and I think that will continue to some extent in 2022 with Rhamondre Stevenson and Damien Harris leading the way. I also would like to see Jones become more productive when throwing the ball downfield, and I think he will get more opportunities to do so this year. I think he had chances to do that last year but wasn't really effective, and that's one area where he needs to improve.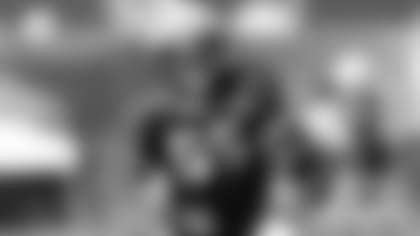 I recently saw that LaBryan Ray has done a reasonable job at creating pressure during training camp. Do you see him having any sort of spot on the team this season or is he looking at being cut/relegated to practice squad? - Logan Morrison
I think Ray has done a nice job of making some plays when called upon. He's been effective in one-on-one drills and he's also gotten some pressure at times when involved in full 11-on-11 periods. He appears to be an interior rusher and he could benefit from the fact that Daniel Ekuale will need to serve a two-game suspension to open the season. Ekuale therefore would not count on the roster, possibly opening a spot for Ray or someone else to stick around. So far he's flashed some ability to penetrate and he's a player worth keeping an eye on when the preseason begins later this week.
I'm wondering if the new, streamlined terminology on offense means the Pats will include more RPOs this year as it was one of Mac's strengths in Alabama. With some RPO read we could utilize Tyquan Thornton's speed if we put him in jet motion or orbit motion in these plays. Have you seen a shift toward more pre-snap motion on offense? We had the one of the lowest percentages in motions last year. - David Kucsebar
I absolutely feel the move to a modified offense is with Mac Jones and his background in RPOs at Alabama in mind. There has been some motion at times during camp thus far and there have been plays that looked to have some RPO traits to them. I like the idea of using Thornton as a chip to get downfield in the true passing game more than as a decoy or option around the line of scrimmage. I think his speed could put some stress on the defense. I don't pretend to be an offensive coordinator so I'm not going to try to break down the attack, but I do feel you're on to something with the system you describe.
I found the podcast about a month ago and I'm hooked. It's a normal part of my Tuesdays, though it's hard to listen live with the work that I do. I was wondering if you think Tyquan Thornton could potentially be WR1 either this year or next? Maybe they unlock his full potential and he could be Mac's guy? - Joshua Baro
Overall I've been pretty encouraged by what I've seen from Thornton thus far. His speed is obvious and his hands have been excellent from what we've seen in practice. He's shown great ball skills with the ability to track the ball effectively over either shoulder. He hasn't had much production in 11-on-11 work so far, but he has been consistently on the field and making plays when given the opportunity thus far. I don't think there's much of a chance of emerging as the top guy this season but the Patriots could potentially lose Nelson Agholor and Jakobi Meyers to free agency after the season and if that happens, and he shows enough promise, he could be in the mix for a far bigger role in Year 2. So far there's some promise with Thornton and I could see him being involved with a play or two down the field each week.
Not that I'm complaining that the Dolphins got burned. Any bad news for the fish is good news. But isn't the Miami tampering punishment handed down from the league excessive? What has the punishment for tampering been in the past? - Gordon Rowlinson
On the surface the punishment is excessive as most of the previous examples of teams found guilty of tampering have resulted in late-round picks being forfeited. But then you start to think about some of the other issues that Brian Flores raised with regard to the Dolphins encouraging tanking and you start to wonder if the punishment here may have been about more than just tampering. Rather than expose a huge potential scandal the league says they found no evidence of tanking yet came down much harder than normal. I believe this was part of the league's thought process in this regard, but obviously, this is just an opinion as the league won't ever admit that.
I wonder what you think of Dolphins penalties for different reasons (tanking, tampering, racism). Ross really makes a strike here and is not punished enough? Why not give the first pick to the team just missing the playoffs so the 15th best team of the league, etc. And the 18th pick to the worst team of the league. Giving the 19th pick to the worst team making the playoff and the 32nd pick to SB winner. I still think this system will force every team to fight until the end of the season to get better draft pick or playoff appearance. Your thoughts? - Ludovic
I think the Dolphins were punished worse than any other team found guilty of tampering that I'm aware of. If there was evidence that the team openly tried to lose games and that Ross instructed the coaches to lose, then I believe he should be forced to sell his franchise. You can't have teams actively trying to lose. I'm not talking about playing backups at the end of a meaningless game at the end of the season; I'm talking about entering a season with the idea of losing as many games as possible. That's an infraction that can't be overlooked in sports. But it's also hard to prove to the level where a suitable punishment can be levied, which is why I feel the league came down so hard on the tampering portion of the allegations. The racism angle had more to do with the teams that were interviewing Flores for a job after he was let go, so that would be the Giants and not Miami's issue. As for the draft order, I'm fine with the way it is. With very few exceptions, the worst teams in terms of talent wind up with the worst records and deserve the best chance to draft players who can help them win. I don't feel tanking is rampant in the NFL and I don't feel the draft order needs to be addressed to curtail it. I'm not suggesting it never happens but I'm not sure there needs to be special rules created to deal with it.
After hearing that Miami was tampering with Tom Brady during the 2019 season, it is obvious to me that the Patriots deserve a Miami first-round draft pick vs the NFL simply taking it away from the Dolphins. Also, while Miami should be punished, Tom Brady is just as culpable and should be heavily fined for his part in the conversations. Your thoughts? - Thomas Walter
With news of the NFL punishment for Miami Dolphins tampering with Tom Brady should there not be compensation for their interference directly to the Patriots? Draft capital? - Dee Favre
I don't agree that the team that has the player that was tampered with deserves draft picks in return. That's not really the way it has been done in the past. The Chiefs were caught tampering with Philly's Jeremy Maclin back in 2016 and lost third- and sixth-round picks (plus fines) but the Eagles didn't get those picks. And honestly I don't think they should. In Brady's case you could make an argument that the player should be fined because the reports indicate he continued to have discussions on multiple occasions. But in general the league comes down on the team that breaks the rule and that's it. There are examples when the league has had teams switch spots with late-round picks but nothing like being given a first-round pick. And with Brady, he also was tampered with as a member of the Bucs. Should both Tampa and the Patriots get first-round picks from Miami? I understand why the league wants to prevent tampering but at the same time it's a pretty well-known secret that it happens all the time. This particular case was pretty blatant so the league came down hard. But as I've said earlier, I feel the only reason that was the case was because they don't want to expose a potentially more damaging allegation of tanking.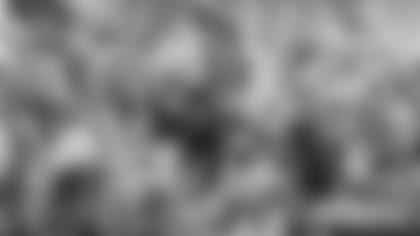 Who has better trade value, Jakobi Meyers or Nelson Agholor? Personally I think we should trade Agholor and start DeVante Parker, Kendrick Bourne and Meyers at the slot. - Hunnit Benz
I feel Meyers' age and more modest salary would make him more valuable on the trade market, but Agholor has more speed and potential big-play ability. I'd like to see Agholor get more chances to operate in the slot with Meyers so the Patriots can get more speed on the field. I think all four of the players you mentioned will get opportunities to make plays in the passing game this season, and based on camp I'd say Agholor has looked the best of the group. But things can change on a daily basis so it's possible that one of the others could still emerge. I like the idea of keeping all four in the mix and playing the hot hand. It's very likely that next season will see some changes to this group, but until then I'd play it out.
With the addition of Jabrill Peppers to an already solid safety group of Devin McCourty, Kyle Dugger and Adrian Phillips, how will the Pats incorporate all of them throughout the season? Also do you think Joshuah Bledsoe makes the roster after having a good start to training camp? If so, do you think the team would carry five safeties going into the season? - Tim Day
I feel like the Patriots can use Peppers, Dugger and/or Phillips in the box as hybrid linebackers and therefore Belichick can find a way to get all four on the field if he wants to play it that way. He also can mix and match with the group depending on the game plan and use some of this personnel to match up against some particularly gifted pass catching running backs and teams that like to use playmakers underneath. Injuries also will factor in at some point. Bledsoe has enjoyed a solid camp so far and appears earmarked for a spot on special teams and there is absolutely room on the roster for five safeties. Usually Belichick keeps anywhere from eight to 11 defensive backs and that will certainly be the case this season as well.
In your best estimate where do the Patriots stand regarding the end mark of last season (Bills playoff blowout) and the strides they've made since then to close the gap? In other words, is their rebuild on course? Take into consideration coaching changes-offensive simplification/playing faster-philosophy/scheme changes-roster building-overall speed-playing in space. - Ron Canter
The biggest key to answering your question is the development of Mac Jones. The quarterback means so much to a team's success that it's impossible to project how far the rebuilding process has come without knowing how much of a jump Jones will take. If he's similar to last year, then overall I feel the team lost talent from the one that walked off the field in Buffalo to close out the season. But if Jones makes significant strides, then that could lift the offense to levels it didn't reach last season with largely the same cast of characters. The offense has added DeVante Parker, Ty Montgomery, Cole Strange and Tyquan Thornton but it lost Shaq Mason, Ted Karras and Brandon Bolden. The offensive line looks to be struggling thus far in camp and that has slowed things down offensively. Assuming it can regain form, and Jones makes strides forward, I feel the offense can improve. Defensively there are a ton of questions and it will be tough to answer those until we see some games. At this point I see a similar team as last year – capable of competing but by not likely a serious contender.
Everyone's talking about the defense and are surprised at how good they've looked so far in training camp. For the corners in particular, could it be that they look better because the Patriots don't have a true number one wide receiver? In the past when they've had elite corners, it's been iron sharpening iron with the offense and defense helping to make each other better. I worry that when we face the elite receivers in the AFC, especially within the division, that the secondary will get exposed. - Wanda Dunn
There's definitely been a lot of talk about this going on among the media watching practice each day. The defense has done a pretty solid job covering the receivers thus far but it's hard to tell if the offense is suffering as they transition to a new system and perhaps that's part of the reason for the struggles. It's also possible that the secondary has been pretty strong, and Jalen Mills in particular has played well this far. Again, this is one of those things we will have to wait to see for ourselves once the games start. But I do think the newness of the offense has helped the defense get a jump on things thus far in camp.