With the news of trading for DeVante Parker it appears we've gained some much-needed experience in a top receiver. The draft is now only a couple weeks away, and we seem to be loaded on receivers, especially as I expect Bill Belichick to draft yet another top receiver prospect in the early rounds. That leaves me to wonder about some of the less productive receivers. I suspect first out the door to be N'Keal Harry. I'm curious as to who else do you think may be on the chopping block? And how will that help against the cap? - Cliff Maurand
I agree that adding Parker to the mix provides some experience at the top of the depth chart but I disagree that the team is loaded with receivers. I still feel the Patriots need a young, explosive receiver and I would hope that Bill Belichick looks to the draft to find one. Over the past several seasons there have been several quality wideouts taken on Day 2 and that's where I feel the sweet spot is for Belichick to find one later this month. As for Harry I would agree that he likely will be on the way out sooner rather than later. He simple has not panned out the way the team had hoped so it's probably time to move on. Otherwise unless a trade can be worked out the other three wideouts – Kendrick Bourne, Nelson Agholor and Jakobi Meyers – all should return.
I'm curious if there's still any indication after the DeVante Parker trade if the Patriots would still be interested in OBJ? How would this fit in the current WR room and could there also be a WR drafted, perhaps at slot? I'm assuming Harry will be traded with a pick to move up in the draft somewhere on Day 3. Does Nelson Agholor have a trade market or a spot on this team? - Dee Favre
Now that the Patriots have traded for Parker, is it possible that we have seen the last of Harry? I believe the Patriots should draft John Metchie in the draft and sign Odell in free agency. Odell looked pretty good before he was injured in the Super Bowl. - Keith Miller
Odell Beckham played well for the Rams last season and likely earned himself a significant contract as a result, even coming off a torn ACL. I'd definitely be interested in bringing him in but I would think he's looking for more than the Patriots would be offering. He also is unlikely to at full strength at the start of the season, and the Patriots might not to wait for him to recover. Unfortunately I don't feel Harry has much trade value … maybe he garners a conditional seventh-round pick from someone who wants to take a shot at him. Agholor could be attractive to a team but trading him would result in a $10 million cap hit for the Patriots. That doesn't make it impossible but it would have to be a good deal. Hopefully the Patriots can still find some at receiver help in the draft, whether a slot receiver or otherwise.
It was certainly nice of the Miami Dolphins to give the Patriots DeVante Parker. However, why were the Pats able to pick him up so cheaply? He is a starter level talent. Surely he has something left in the tank. - Gordon Rowlinson
I think the Parker trade was pretty fair for both sides. Parker is 29 and has only played a full season once in his seven years in the league and a mid-round pick is about what he is worth. Miami has had him on the trading block for quite some time and evidently the Patriots offer was the best one they had. He's a starting caliber receiver but not among the game's elite, so again, the trade compensation to me seems fair for both sides. The Patriots get a veteran to throw into the mix plus a fifth-round pick while the Dolphins pick up a third-round pick for next year's draft.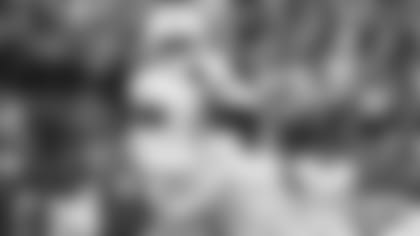 We acquired a freak athlete in Jonnu Smith but he had little time in the Patriots playbook. Will we use him this year? - Patricia Herron
I think there's a chance that Smith will perform better in his second year with the Patriots, simply because he will be more comfortable in his surroundings and hopefully will be healthy throughout the offseason and training camp. He had plenty of time with the playbook last year because he was one of the first free agents the Patriots signed last March. It wasn't a matter of not having the time to learn the system. I think one of his issues was he was banged up a bit during the summer and missed some time getting reps with Mac Jones and the rest of the offense. I'm not saying everything will be perfect this year for Smith because I believe he had a lot of chances to show what he could do last year and was unable to take advantage. Not all of that was due to his health problems in the summer. But I do have some faith that Smith can be a better player with a year in the system under his belt.
What are your thoughts of the worth of mock drafts? - Rick McLaughlin
Obviously there aren't many mock drafts that have many of the picks correctly predicted. Most teams keep their intentions close to the vest and therefore few people outside of each team's small circle of decision-makers actually know who is going to be picked. That said mock drafts aren't meant to be perfect predictions of how the draft will unfold but rather they serve as guides to how a particular writer thinks the teams might be thinking. Most of the mocks correctly predict many of the first-round picks but few get many in the exact places they are selected. Some writers do attempt to predict the outcome but in my view most are giving their perspective on how they feel things should go. There are so many factors involved – trades, surprise picks, etc – that can really impact the rest of the picks that it's almost impossible to correctly predict many players in the exact spot. But mocks are fun for most fans to gauge how things might look come draft night. Take them at face value and not as a true barometer of things to come.
Hi from México. Are there any cornerbacks in free agency that could sign with the Patriots? - Humberto Cavazos
The one name available that jumps out is Stephon Gilmore, who remains unsigned at this point. I don't think it's likely the Patriots would bring him back after signing veterans Terrance Mitchell and Malcolm Butler but Gilmore would certainly improve the talent level in the secondary. A couple other players still available at corner include former Bronco Bryce Callahan and former Eagle Steven Nelson. Both are veterans with some starting experience under the belts who could provide some depth, but at this point I think any addition at the position would come through the draft.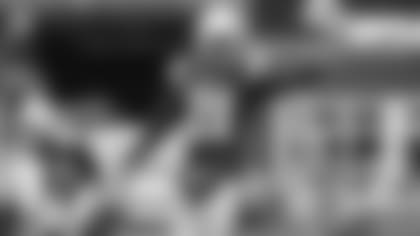 What do you think would be the best value the Patriots could get for pick 21? Could they perhaps get a second and third round pick for number 21? - Chuck Murphy
Obviously these kinds of things can change depending on the timing of the moves but the simple answer to your question is yes. I believe the Patriots could trade No. 21 to move down into the early part of the second round and pick up an early third-rounder as well. Bill Belichick has made moves like that in the past, most recently in 2020 when he sent the 23rd overall pick to Los Angeles for the Chargers picks in the second (No. 37) and third rounds (71st). Since the Patriots are in a similar spot in the first round this year, I feel a similarly structured trade is a strong possibility.
Hey guys, greetings from Bulgaria. Two questions from me: 1. There's a popular saying that to be a true contender, you need 10-12 blue chip players. How many of those do you see to be in the current roster? 2. Bill says that you can defend everything in the NFL and he has the track record of doing so before. So, I'm curious how do you defend top speed? What are some good examples that you've seen historically? - Rosen Rashkov
I think both questions are tough to answer. One person's view of a blue chip player might differ greatly from someone else's. For the current roster I'd include Christian Barmore as one. I'd say Matthew Judon was in the first half of the 2021 season. Beyond that, it's hard to say the Patriots have too many others. Young players like Kyle Dugger, Josh Uche, Ronnie Perkins and Rhamondre Stevenson may blossom into that caliber of player some day but it's premature to classify them as that now. Again, someone may disagree and feel Hunter Henry or Devin McCourty or someone else should qualify. But at this stage the roster is a blend of young, unproven players and older veterans who provide leadership. Question No. 2 is difficult as well. I feel when Belichick says anything can be defended he usually adds the fact that devoting extra resources to stop something leaves you vulnerable to something else. The best example I can offer is the 2018 AFC title game in Kansas City. The Patriots decided that day that Tyreek Hill wasn't going to beat them and Belichick devoted a lot of attention toward shutting him down. It worked as Hill finished with just one catch. But as Belichick has explained in the past, paying extra attention to stop something can leave other openings and the Chiefs racked up 31 points in the second half of that game without using Hill much at all. So it's true that teams can stack the line to stop the run by devoting extra bodies to do so but that strategy leaves the defense open to other things so it's not always wise to do so.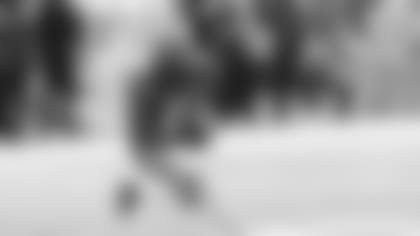 Just offering a thought on the question of Edge1 or WR1. When the Pats won 3 out of 4 a few years back they did not have an elite edge rusher. Vrabel had 10 sacks one year, otherwise it was done by mixing things up from down to down. They did not win when they had Randy Moss. No matter how good someone is, they can be schemed out of a game. But you can't scheme out the whole team. One more thought the Pats have never won a Super Bowl without a shutdown corner. - Jeffrey Tatro
I'm not really a big fan of these kinds of observations that to me are far more circumstantial than fact. In other words, just because the Patriots didn't win the Super Bowl with Randy Moss doesn't mean Moss was the reason they didn't win the Super Bowl. In fact, Moss caught the go-ahead touchdown in Super Bowl 42 that put the Patriots about 30 seconds away from immortality and a 19-0 record. They wound up losing the game when the Giants rallied in the final seconds. Was that because of some flaw with how that team was built or was it simply because the Giants played better than the Patriots on that one single day? I say the latter. The Patriots have won big with a variety of different rosters and skill sets. They won with Antowain Smith and Corey Dillon pounding away at defenses in the run game and they won with Tom Brady throwing the ball all over the field with record-setting passing games. They've won with Ty Law and Darrelle Revis as the "shutdown" corners and they've won without those guys. In 2004 Law was injured for the second half of the season and the Patriots played with the likes of Randall Gay and Troy Brown playing corner. There are lots of ways to build great teams and the Patriots have had success with many versions. Of course it helps to have Tom Brady while doing so.
This 2022 draft has to be huge. I'm 37 and a diehard fan. What do you feel about Chris Olave with the 21st pick? If not then trade up out of the 54th pick to get John Metchie. If you are Matt Groh and his squad what exactly are they looking for in the receiver. With the Jabrill Peppers signing I feel like right now I'm good with the secondary. Focus on getting our young stud some weapons to open up the field and big strong nasty guy to put success and the health of Mac Jones first. - Jason Bing
I like Olave a lot and feel he's the kind of route-runner the Patriots are attracted to. His precision is something the Patriots offense needs and I wouldn't mind adding a guy like that to the mix. I'm not sure I'd take a wideout at 21 though, although I wouldn't be upset about it either. I know that sounds lame but I honestly feel the Patriots could go for several positions at 21 and fill a huge need. Which gets me to your second point. I feel cornerback is a major need and if Belichick likes one at 21 then he should take him. I don't like a depth chart that includes Jonathan Jones coming off a major injury, Malcolm Butler coming out of retirement and Jalen Mills. More help is needed at that spot. You can't just play safeties on the outside against quality receivers all the time and expect to get away with it. Offensive line is another position of need, as you said. So regardless of position the Patriots need a good player at 21 and virtually any spot would help.
Would you take the supremely talented CB Stephon Gilmore on a one-year contract to help shore up the backfield and compensate for the massive loss of J.C Jackson, or would you leave him in the New England Patriots history books and move on? - Marc Saez
I would definitely take Gilmore back but it wouldn't have to be on a one-year contract. If the sides can agree I'd love to see a return, which would solidify a spot that definitely needs some help. Gilmore played reasonably well for the Panthers last year after returning from his quad injury, and as long as his health checks out there's no reason not to expect him to have a few more solid years left in him. It takes two sides to make a deal work, though, and I have no idea if either one is interested in a reunion.
I'm curious what you all think the offense could look like with Ty Montgomery and James White stretching in a more receiver role, Damien Harris and/or Rhamondre Stevenson lined up out of shotgun with the option of a two TE set. Nelson Agholor, Jakobi Meyers and Kendrick Bourne as receivers. Trying to be optimistic but I feel like we could have a decent offense with that line up. - Kurtis Settergren
I think the biggest reason for optimism with regard to the Patriots offense would be hoping Mac Jones shows improvement in Year 2. If that happens then it's possible that the unit can be more productive in 2022. The corps of weapons around him may not be the most explosive group in the league but there is some talent to work with. Hunter Henry was productive in the red zone and Meyers and Bourne were solid in their roles. The running backs both produced when called upon as well. They could use some improvement from Jonnu Smith, and I'd like to see Jones look to Agholor more often in an effort to make some plays downfield. (This post was sent in before the Parker trade so add him to this mix as well). But it all comes down to Jones. The good quarterbacks make those around them better and aren't reliant on supreme talent to make it work. If Jones is the real deal then I expect that to show in 2022.
This is the second time I've written to you about this and have received no answer. Why don't the Patriots look to the Canadian Football League for players? It would seem to me that would get experienced professional players on the cheap, something I think Belichick would like. To me the CFL is like a AAA baseball team, hope I don't get Canadians angry. Does the scouting department have someone looking at this, hope so. - Carlos Armendariz
Teams definitely scout the CFL for talent and the Patriots have signed a few players over the years as a result. The team signed offensive lineman Drew Desjarlais to a futures contract in January after he spent time with the Winnipeg Blue Bombers. Back in 2013 they signed defensive lineman Armond Armstead, who previously played for the Toronto Argonauts. These players rarely turn into stars but all teams are always searching everywhere for talent, and the CFL definitely receives plenty of attention from scouts.
What happened to that tight end that the Pats gave two third-round picks to Jets for? If he is on the roster, any hope for him and Devin Asiasi? - Ken K.
I'm not sure exactly which tight end you are referring to but my best guess is the one on you're mind is Dalton Keene. The Patriots traded two fourth-round picks and a sixth-rounder to move up into the third round and took Keene in 2020. He has been injured during most of his two seasons with the Patriots and spent all of 2021 on injured reserve. Both Keene and Asiasi have done little to this point in their careers, and after last season's free agent splurge at the position with Henry and Smith I wouldn't expect huge contributions this year either. Belichick invested heavily in Henry and Smith and they will likely top the depth chart once again. Unless Smith is moved, that doesn't leave many opportunities for Asiasi and Keene.