Often it is very hard to predict what the Patriots will be doing come draft night (or morning here) Bill loves to do the opposite to what most people think he should do but I have the feeling this year it is very obvious. First round, take a tackle. Second round I really like wide receiver and third round cornerback. I would then trade a fourth rounder to Texans for Brandin Cooks. Draft a backup lineman and then take kicker Jake Moody, depth linebacker and tight end for the rest of the sixth rounders. This way I wouldn't go too big in free agency and use the cap space to re-sign Jonathan Jones, Jakobi Meyers and Damien Harris as well as extensions for Josh Uche and Kyle Dugger. How would you guys feel about this? - A. Lee
I'm not going to touch on the specifics of a seven-round mock draft because it's impossible to know the players who will be available at certain positions. I do agree, though, that tackle, corner and wide receiver are all major needs. I also believe safety and tight end should be on the list. Depth on the offensive line is something most teams pursue in every draft and I'd expect Bill Belichick to do so again with so many picks at his disposal. I don't like the idea of drafting a kicker but Belichick does it often with specialists so it wouldn't be surprising. I'm not overly interested in tying up a lot of money to re-sign Jones and Harris. Meyers I'd like to retain but he will likely want to hit the market to see what's available. As for extensions, I'd be more willing to look at Dugger than Uche, but if Uche proves the last half of 2022 was no fluke then re-signing him would become a priority as well. The Patriots have a lot of holes to fill so there are a lot of directions the team can go.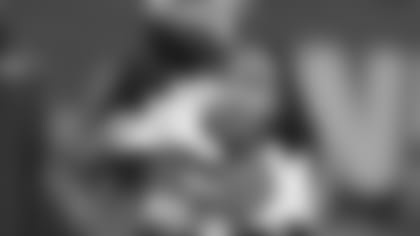 Let's say that Zay Flowers, Quentin Johnston, Jordan Addison and Jaxon Smith-Njigba don't fall to New England at 14 for some reason. Who are other WRs you guys have eyes on? I like this Jalin Hyatt kid a lot. - Jared Leeper
I understand this is a hypothetical here but talking strictly at 14, if your top four wideouts are off the board in the first 13 picks then I'm not interested in taking the fifth one. There will be more talented players at other positions available – like tackle – and that's how I would approach it. All teams draft based on need to some extent, but where some get in trouble is when they reach for a player due to his position rather than taking the more talented player at another spot. The Patriots could take a tackle, corner or even a safety who is a better player than the fifth wideout. I like Hyatt and I'd be interested in taking him at 14, but not if there's a run on receivers that would put some quality players unexpectedly on the board. As an example, if four quarterbacks and four receivers go in the top 13, there's a chance the best or second-best tackle would be available. In that were the case, I think Peter Skoronski or Broderick Jones would be a better option. But I do like Hyatt and will be looking at him more as the process continues.
The Patriots have not gotten a good return from the signings of Jonnu Smith and Hunter Henry. Could they move these players out to improve their cap position while acquiring draft picks for a potential trade with the Rams to acquire Cooper Kupp? The Rams are on their way down and this guy makes a lot of money. It would make sense for them to rebuild their situation. I feel that he is an impact player like Christian McCaffrey that could help the Patriots in their immediate future. - Thomas Kelly
You know who else feels like Kupp is an impact player? The Rams. That's why they drafted him, developed him and gave him a contract extension that has him signed through 2026. He's one of the best receivers in football and if the Rams are in fact on the way down (I'll wait to see if Matthew Stafford is healthy before I write them off) I would think he would be the type of player the team would want to retain to build around. As long as Kupp is healthy and productive I wouldn't expect the Rams to move him. But if he shows signs of slowing down (he has been injured occasionally) then perhaps that mindset would change. The Rams are reportedly willing to let Allen Robinson seek a trade so it's possible they'd move Kupp too. As for Smith and Henry, it's not easy to move the players you don't want in exchange for something of value. The Patriots will be weighing these options over the coming weeks and it will be interesting to see which ones they move on from. But don't expect high draft picks in return for players who haven't panned out. And I wouldn't expect both to go.
Can you see a scenario where the Patriots target a left guard in free agency and move Michael Onwenu to right tackle? He was a solid right tackle a few years ago and it would be significantly cheaper to sign a good left guard rather than a good right tackle. Onwenu may like this since it could drive up his value for free agency next year and the Patriots could draft one or two tackles this year after the first round to develop rather than use a valuable first-rounder on a tackle who needs to start right away. - Jay Brownstone
Onwenu certainly has some position flexibility as he has played both guard and tackle. I like him better on the inside where his size is more valuable but you are correct in that he did a decent job at tackle as well. It's true that tackles make more than guards but not as much as you think. The top guards are in the neighborhood of $17 million per year while tackles are slightly higher at $19 million. I'm also not sure why the Patriots would want to intentionally drive up the price on Onwenu as he enters the final year of his rookie deal. Also, the difference between talent level of tackles taken in the first round as opposed to later rounds is far greater than simply their NFL readiness. Taking a tackle in the first round should result in a player who has the ability to start. Obviously there are no guarantees as there are busts at all positions, but first-rounders offer a much better chance of success. Taking a tackle in the later rounds usually means he doesn't have the ability to start in the league. Some develop late and some don't. But it's not like you move Onwenu outside, take a tackle in the fifth round and then insert him into Onwenu's spot in 2024 if he leaves and everything is set. The chances of that fifth-round pick playing as well as the first-rounder are very slim. I'm not opposed to taking another position and waiting on a tackle, but that means taking one in the second round, not a late-round flyer who I hope pans out two or three years later.
Of these recently retired or soon to be retired Patriots, do you see any of them entering the Hall of Fame? James White, Julian Edelman, Devin McCourty, Matthew Slater. White was one of the best receiving backs in the game in his prime but that type of player usually doesn't merit consideration as a Hall of Famer. I would put Edelman in based on his postseason work (2nd all-time to the GOAT Jerry Rice) but I am not sure how many of the voters would agree with me. McCourty is a borderline guy for whom a biased Patriots fan would vote. Special teams guys don't make it in that often but if anyone deserves to it's Slater. - Peter Clement
The Pro Football Hall of Fame has become a very difficult thing to predict. Personally, I've been against many of the selections made in recent years so I'm not really the person to ask. In my view the Hall should be reserved for the very best the game has had to offer. Guys who needed to be game planned for and made the biggest impact each year. Guys who were recognized by their peers and the media as Pro Bowlers and All-Pros routinely. In short, guys who dominated the game. Now, the selection process to me falls short of that. In my view, none of the all-time great Patriots you mentioned are worthy of the Hall but I wouldn't be surprised to see McCourty and maybe even Slater get in. Both were Pro Bowlers and All-Pros and enjoyed consistent success so I could envision them being included. All four should be locks for the Patriots Hall of Fame.
Would Bill Belichick want to finish his career with Aaron Rodgers and try to get both, plus New England one more Super Bowl? Just an idea though if Mac Jones listens to coaching and puts in the work, I feel Bill O'Brien can do him good and if they don't think so trade Mac and get to the top pick and get Bryce Young, who did good with O'Brien at Alabama. - Mark Silveria
That's quite a large map you're covering there, Mark. I'm not overly interested in Rodgers, as crazy as that seems. I feel like he's not as fully invested as he once was and while that could change for him with a trade, I'm not convinced that would happen. Obviously if Rodgers came to New England he would make the Patriots a playoff team. That said, I'm not sure he and Belichick would mix well. As for trading Jones, I don't think the return would be anything valuable enough to move into the top spot of the draft to get Young. It's possible they could get a first-round pick, then package that and their own at No. 14 to move up, but I'm not sure Jones would garner a pick that high. As I see it the best alternative is sticking with Jones and Bill O'Brien and using 2023 as a litmus test to see what is there. After the season, there shouldn't be much doubt and the Patriots can decide which path to take from there.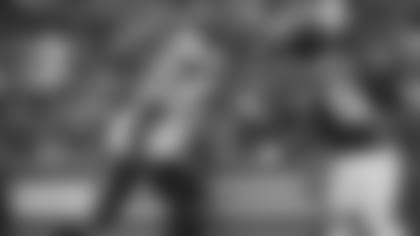 How would you feel about clearing that large cap hit from Trent Brown (ideally a trade) but most likely a cut and adding a Kelvin Beachum-type to cover that role for a year or two at less than half the cost? Then spending big on the right tackle this year, since the left tackle free agent class is weak to say the least. Then ideally we draft our future left tackle in this year's draft and Beachum is just a one-year place holder, a good one albeit. Thoughts? - Jordan Smith
I'm not opposed to signing a veteran like Beachum, who could probably be had for less than $ 4 million per season, but I don't understand why the goal is to just save money. If you don't believe Orlando Brown, Donovan Smith or Kaleb McGary are options, then why not draft a tackle in one of the first two rounds and stick with Trent Brown for the year? Brown's cap hit isn't that large at $12.5 million, which is well down the list at his position. If you think Beachum is a better player than Brown, then I'd make a move like that. Personally moving on from Brown would make some sense considering his lack of dependability over the years, but I don't want to do it just to save money. I only want to do it if I believe the replacement is a better player.
With some of the recent trade action in the NHL, it makes me wonder: does the NFL have a rule against teams retaining salary as part of a trade? It wouldn't make sense for the league to disallow that; trades are a good entertainment factor. Especially if it was used as part of a three-team deal to off salary to a bad team with cap space for them to pick up a draft choice, seems like that'd possibly help with achieving the parity the NFL loves to try and manufacture. If it's not disallowed, any thoughts on why teams don't do it? - Mike A.
Teams aren't allowed to make trades strictly for cash but there are ways for teams to make moves for cap purposes like the ones in other sports. One high-profile example came when Houston sent Brock Osweiler to Cleveland in 2017. The Browns picked up Osweiler plus second- and sixth-round picks from the Texans for just a fourth-round pick because they had tons of cap space and could afford the hit when they subsequently released the quarterback. The deal allowed Houston to save $16 million in cash and about $10 million in cap space while the Browns absorbed the cap hit and added picks. There are bookkeeping deals that happen that we are not always aware of, but not as many as the other sports where teams simply retain part of the salary.
With free agency and possible trades on the horizon, the draft situation is impossible to narrow down to any group of less than five players. What bothers me are the scribes who are advocating big trades. If the Pats were to re-sign Jakobi Meyers and Jonathon Jones, perhaps over half their available cap space would be eaten up. Even with creative accounting measures at least 1/3 would be gone. A trade for a $20 million dollar contract would eat up the rest and use up draft capital at a time when the Pats are drafting higher than in the last 20 years. I believe they could get a free agent tackle, a first-round wideout and second-round edge/LB player, and a Day 2 safety/CB. That would leave them with several early picks on Day 3 (unless BB spent them on moving up on Day 2. How would you feel about what the Pats should do re: spending their cap space dollars? - David Brown
I don't like the idea of dismissing trades when I don't know what the parameters are. I would try to re-sign Meyers and I would like to make a huge swing at acquiring a veteran wide receiver via trade. You are against the trade because of the money and draft capital it would take. The money is what it is – quality players cost a lot of money. The draft picks is where we differ. You say you don't want to give them up because they're higher picks than what the team has had in 20 years. I say that's exactly why you entertain the thought. The higher the picks mean the higher the return in a potential trade. I would rather have Tee Higgins and pay him $20 million a year than the 14th pick of the draft who I hope some day turns out to be as good as Tee Higgins. And the cap space stuff is easy to navigate for the teams. People toss around the term cap casualty all the time but in reality players that get released to save money on the cap are mostly no longer of much value. There are exceptions but it's so easy to move money around with the ever-growing cap limit that accounting shouldn't be a huge concern. I have no problem with your plan … it makes a lot of sense to target the positions of need early in the draft and go from there. That works too. But if the Patriots have a chance to add dynamic playmakers via trade I believe they have more than enough draft capital to do it and should take a shot.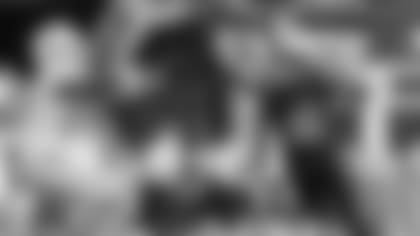 Big fan of the show! There has been a lot of talk about getting a No. 1 receiver, but assuming we don't re-sign Nelson Agholor and Jakobi Meyers, there will be multiple vacancies. Are there any free agent receivers you guys/girls would want to add for quality depth? I think someone like Darius Slayton from the Giants could add a lot to the WR room on a cheap contract. He is young at 26 and has big play potential. - Jason Wong
I like the idea of taking a shot on a guy like Slayton, who's been able to make some big plays during his time with the Giants. He averages 15 yards per catch for his career and could possibly add some electricity to the passing game. He could replace Agholor and/or Meyers as a complementary piece. D.J. Chark is another secondary receiver who might make some sense. But the real problem is finding the true go-to guy and that won't be easy. I'm hoping Tyquan Thornton develops in his second year and that the Patriots draft another wideout in the second round. All of this assumes the Patriots won't be making a big deal for an established No. 1 receiver, which probably shouldn't be completely ruled out. There has been a lot of speculation about players like DeAndre Hopkins and Brandin Cooks lately so it's possible that New England grabs one of them.
Piggybacking off of the under the radar free agent questions coming in, how do you feel about acquiring Greedy Williams to a team friendly/prove it deal to bolster the cornerback room? - Darryl Rucker
Williams was a once-promising second-round pick for Cleveland but has fallen down the depth chart due to a shoulder injury and inconsistent play. He would represent another lottery-ticket type of move that Belichick has often made during his tenure, rolling the dice on a player who has yet to fulfill the promise of his high draft status. Add Williams to the mix and let him compete for a job, but by no means do you sign him and believe the needs at corner have been fulfilled. Much like Terrence Mitchell and Malcolm Butler last year, bring him in and let's see what he can do.
Long-time listener first time writer. With the Combine done and the draft approaching the Patriots need to make a move in a few different areas. I would like to know your opinions on how they should spend their draft capital this offseason. In my opinion I think we swing for Jerry Jeudy and give a second-round pick and maybe a fourth/fifth on top of that, or even use a pick next year. That being said, clearly we need to address tackle with our No. 14 pick. Peter Skoronski and Broderick Jones should be available around then. With those picks I could see us being a decent contender this season (fringe wild card). We have a lot of money to spend in free agency as well. We should look to address the defensive side with some of those funds, maybe a linebacker or corner or even defensive line help. - Alex Landkammer
Overall I like your plan. Juedy makes sense as a trade target and would cost less than Higgins, assuming he's available which I don't think he will be since the Broncos seemed to indicate they want to keep him. Tackle makes sense in the first round and adding linebacker help does as well. As I've said, lots of options with so many holes to fill and plenty of picks to make. Should make for an interesting offseason, but a lot of work to do in order to get to true contender status.
Is there any defensive players you guys would trade for it or sign in free agency? I understand that our defense is good, but is there a player out there that could make it even better? Thanks for everything you guys do! (Evan is my favorite sorry Paul) - Austin Dales
No worries … I'm not for everyone!! I'd love to find a way to sign Tremaine Edmunds away from Buffalo, but that won't be easy. He's in his prime and one of the most versatile linebackers in the game so he won't come cheap. I also like Zach Cunningham, who has bounced around a bit and shouldn't cost a ton as an inside linebacker who can compete in the passing game. Safety Jessie Bates is a versatile playmaker who also will command a hefty salary on the open market if the Bengals don't keep him. The idea of him replacing Devin McCourty on the back end should McCourty retire is intriguing. All just speculation at this point though.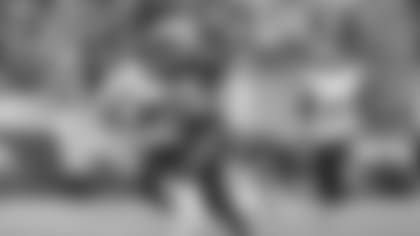 One name I am not hearing a lot when talking free agent receivers is Odell Beckham. How would he fit in with Bill O'Brien's offense and does he have anything left in the tank. Definitely don't want another Nelson Agholor-type player. - Dwight Fergus
Beckham is available for anyone to sign now as a street free agent who doesn't have to wait until the start of the new league year. Maybe teams have been spooked by his injury history, but when he last played for the Rams he was outstanding and was on his way to a terrific Super Bowl before tearing his ACL. He should be 100 percent by now so it will be interesting to see what kind of market he commands. Beckham is talented and has produced but he's also been responsible for some drama. Perhaps that's why we haven't heard his name much this offseason. I think he'd fit in well with the Patriots as an outside target who can make plays at all levels, although I'd prefer a younger option. We shall see.
There's been a lot of talk about adding a top wide receiver as there should be, but New England only has three receivers that were on the 53-man roster last year under contract. From what I've seen, New England usually carries five receivers on the active roster. Who are the types of players you would like to see New England fill that last slot with? Draft, veteran, Tre Nixon? - Matthew Haff
Assuming Kendrick Bourne, DeVante Parker and Tyquan Thornton all return, and the first two are no guarantees, the Patriots would still need at least two probably three more options. First I'd like to see them re-sign Meyers. But more importantly I'm like most fans in that I believe the need for a top wideout is evident. If a trade for a veteran like Higgins, Jeudy or Hopkins can't be made, then I'd look to the draft to add another talented youngster alongside Thornton and hope they develop. I don't see any receivers on the roster beyond the ones mentioned that I envision playing significant roles in the future.
I'll ask this one again because I really want to know and have heard very little buzz. Why no chatter in coaching carousel of Steve Belichick not getting looks outside of the Patriots? He's stacking an impressive resume together and is it simply because of family loyalty? Just curious. - Scott Kavanaugh
I'm not sure what else to say other than it makes sense for Steve Belichick to remain working for his father and most teams probably view him that way – at least at this point. Maybe down the road when Bill Belichick is ready to call it quits we'll see other teams clamoring for Steve's services. But at this point I think most people around the league view the Patriots success on defense as being more about Bill than anything else. That could be unfair but with no formal defensive coordinator and no credentials as a former player like Jerod Mayo, it's possible that teams view Steve as Bill's son who is learning the coaching game. Maybe that that will change in the future.
DISCLAIMER: The views and thoughts expressed in this article are those of the writer and don't necessarily reflect those of the organization. Read Full Disclaimer