Let's say New England makes it to the playoffs again this season. What would the stats have to look like for Mac Jones, DeVante Parker and Thornton on offense and Matthew Judon, Christian Barmore and Marcus Jones? -Jared Leeper
I'd really only focus on the top trio of Mac, Judon and Barmore because I think the additions of Parker, Thornton and Jones will be heavily dependent on a number of factors and I don't think them specifically putting up stats is critical for the team to have success. For example, Marcus Jones could just improve the punt returner spot and have limited contributions at cornerback and still be a successful and impactful addition. Or Parker could not quite hit 50 catches but still be an effective outside option who opens things up for the rest of the offense. Same thing with Thornton, though for potentially different reasons – contested catch ability vs. pure speed.
As I see it, it's really more about Mac getting up around 30 TDs and staying around 10 interceptions. That's not too big of a difference from his 22-13 total last year but would be enough improvement to make a difference. As for Judon and Barmore, I'd almost look toward a to-be-named third pass rusher who will be needed to put up 6-8 sacks. Judon and Barmore are going to get the attention and they should still put up sack and disruption numbers but if there aren't a third and even a fourth effective rusher, the pass defense could struggle, especially with the questions at cornerback. Josh Uche, Ronnie Perkins and Deatrich Wise will need to be productive to balance things out. All should see their fair share of one-on-one matchups that they'll need to consistently win. -Mike Dussault
What role do you expect Jabrill Peppers to take in the Defensive Backfield? Sub LB/Big Nickel perhaps? ­-Lukas Dilsen
Good one because I've been thinking a lot about Peppers recently. On the surface the Patriots bring back their top three safeties and McCourty, Phillips and Dugger have a little of everything. We know Peppers fits that strong safety/hybrid linebacker role that Phillips and Dugger have primarily handled, so how do you piece together this group? Let's break down the snaps (via PFF)… Peppers has spent most of his time during the last two seasons in the box or in the slot, with just a smattering of free safety snaps. Phillips was similar but had noticeable spikes along the defensive line and a bit more free safety coverage. Dugger's snaps most closely resembled what Peppers does, 370 in the box, 178 in the slot. No one else comes close to last year 745 free safety snaps that McCourty got, though even he saw 191 in the box as well.
Despite coming off a significant injury, Peppers was arguably the biggest free agent addition this offseason with his first-round pedigree. So, is there a place for him, Phillips and Dugger all in the box? I think there could be, specifically because of divisional rival quarterbacks Josh Allen and Tua Tagovailoa. Both AFC East quarterbacks have dealt the Patriots some major problems over the last two seasons, and strategically, I think the box safeties have the superior athleticism to bigger linebackers and perhaps that can be more effective dealing with Tua's RPO's and Allen's ability to run with the ball.
However, we'll see how soon Peppers comes off PUP, this could be more of a season-long depth acquisition, ensuring the box safety group will be one of the most important positions on the roster. -Mike Dussault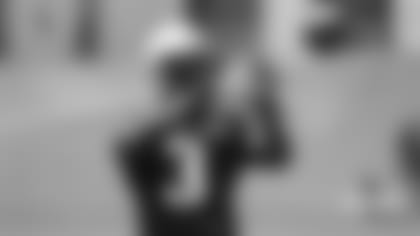 I'm a huge Damien Harris fan and I've seen speculation that the Pats will trade him because he's on his last year of his rookie contract and Stevenson looks primed to be a top ten RB. I want to counter that. RB's are no longer getting these huge deals and it looks to me that Bill is going against the grain and going back to vintage Patriot ground and pound offense with big backs and scat backs to throw to. Why would we get rid of a great piece of the offense when, while it might make a bit of a hit against the salary cap, it's not the end of days. I'm imagining Harris and Stevenson running behind that giant offensive line and thinking good luck stopping that freight train. I say keep the known commodity and take care of what we have. Sign him to an extension and let's see Bill change the narrative and be a true smash mouth team. Defenses have changed to stop spread offenses. With our backs and tight ends we should be a matchup nightmare for teams who don't have a couple stud backs. -Jarad Young
This theory is what I've been telling myself for the past few seasons and outside of the 2018 playoff run the "ground and pound the light pass defenses" approach hasn't been consistent enough to deliver for the team in the biggest games of the season. You'd think this kind of team, with a deep group of running backs and tight ends, complemented by some really athletic, as well as physical, offensive linemen, would be a beast down the stretch of the regular season when the weather turns cold. They should be able to exploit these smaller defenses that aim to defeat the pass. But it hasn't produced during the fade outs of the last three seasons. Still, they seem committed to building a deep and diverse backfield. Don't forget about this year's draft picks, Kevin Harris and Pierre Strong as well. Their arrival could be the biggest factor alone in Damien's future. It's just the nature of the running back position, certainly in New England. When was the last time they extended an early-down running back with a second deal? Kevin Faulk, James White… those passing down backs have gotten deal but they're rare. Damien Harris is an excellent leader and teammate, and his explosiveness was a key factor in quite a few wins last season. It will be interesting to see what his 2022 looks like entering a contract year and pushed by a collection of younger backs. -Mike Dussault
With camp quickly approaching now, there are a lot of positions groups that will bear watching but none to me will be more intriguing than the linebackers. There's much to sort out there with new players and 2nd year players who we never saw last season. What will be some things to watch for that will indicate the success of the linebacker position group or will we truly not know until the live games are played? -Ronnie Guimond
It's a tough position to evaluate in training camp with no tackling, but I'd just start with who is playing. I'd expect that Bentley, McMillan and Wilson are all early rotational pieces off-the-ball, but is McGrone in that mix or is he still with the teaching groupings? And how involved are Tavai and Langi in the rotation, one of them will at least have a special teams role to sew up a roster spot. Once the season arrives the question is how does this inside group mesh with the box safety group mentioned earlier? Can McMillan or Wilson's athleticism make them a third-down factor? Or could the team simply pull all their non-edge players and basically run a four-man line with seven safeties and cornerbacks behind them? If we're making sense of the depth chart, that package probably makes the most sense when it comes to getting the most athleticism on the field. I'd just generally say the early-down playmaking of Bentley and McMillan will be a key factor if the run defense is to improve and make life easier on third down. -Mike Dussault