Football is back this week, as the Patriots open their 2022 Training Camp with four-straight practices to kick things off beginning Wednesday. After missing the playoffs in 2020, New England was back in the post-season in 2021 playing with a rookie quarterback and a complement of new free-agent faces.
As always, there's more change in the air this season, especially on the defensive side of the ball, but for the first time since 2019 the team has their starting quarterback returning and entrenched atop the depth chart. Mac Jones and his growing array of weaponry headline the hopes and dreams for taking the next step with a deeper playoff run, but they won't be able to do it alone, as new playmakers must step to the forefront this season with opportunity knocking at multiple positions.
The competition should be fierce this August as things come together.
Here are the 10 burning questions facing the Pats as they get things rolling.
What's Mac's Year 2 jump look like?
Since wrapping up his career at Alabama with a National Championship, Mac Jones has been a man on a mission. He went right to the Senior Bowl, was taken 15th overall by the Patriots, won their starting quarterback job and continued on to one of the most impressive rookie quarterback seasons in league history. All offseason long Mac worked with various groups of Patriots receivers and during OTAs he looked very much in command of the offense. With a reinforced group of returning pass catchers and backs, there is a deep group of targets to make things competitive in camp. Mac's play will likely set the ceiling for the '22 Patriots and so far he's doing everything that could be asked of him. Will it pay off? We'll get an early glimpse in preseason joint practices against the Panthers and Raiders, including significant preseason game snaps.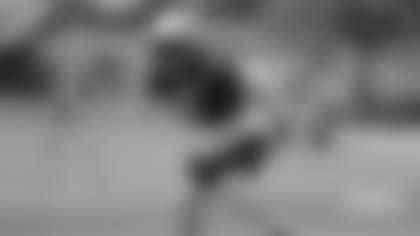 Is it the start of a new era at linebacker?
A reset is in the air at linebacker this season as veteran Ja'Whaun Bentley is the only returning starter who's played significant snaps for the Pats. Raekwon McMillan and Mack Wilson have NFL experience and quality pedigrees, while Harvey Langi and Jahlani Tavai are experienced off-the-ball 'backers with core special teams potential. Second-year Cameron McGrone has promising athleticism and will hope to push the vets above him on the depth chart. With a relentless list of versatile offenses on the schedule, the playmaking ability from this group will be a huge factor in the defense's success, but they are not the only position group on that side of the ball with question marks.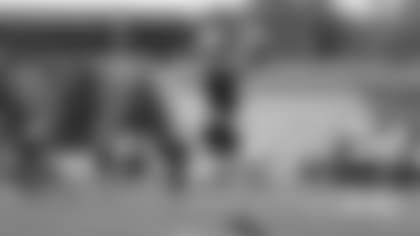 How does the cornerback position come together?
There's at least one starting cornerback position up for grabs and maybe more depending on how an interesting camp competition plays out. Jalen Mills, Malcolm Butler and Terrance Mitchell are all experienced veterans, while youngsters Joejuan Williams, Shaun Wade, Marcus and Jack Jones will have opportunities to make their case for playing time. Jonathan Jones' return offers experience and versatility inside, as does versatile third-year slot/safety Myles Bryant. It's a deep slot group, but on the outside is where the biggest questions reside. With plenty of talented outside receivers on the schedule like Stefon Diggs, Ja'Marr Chase, Davante Adams and Justin Jefferson to name just a few elites, how will the Pats match up? It's been a long time since things were so uncertain at cornerback.
Matthew Judon is a solid and hard-nosed piece to build around, but he's surrounded by a lot of inexperience. Opportunity has finally arrived for the recent draft picks who have been buried on the roster, including Josh Uche, Ronnie Perkins, Anfernee Jennings and even rookie Damarcus Mitchell. At the very least, one of them should be a full-time passing down quarterback hunter, but can any of them be three-down contributors? That's the question that will impact how much flexibility Steve Belichick and Jerod Mayo have with their front. A veteran addition to this group would still make sense to provide some stability.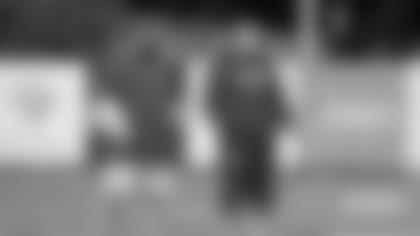 How does the offensive operation run?
All eyes will be on the offensive operation everytime the headsets come out to see who is calling the plays. With no clear successor at offensive coordinator, the Patriots are taking a committee approach on offense and we'll quickly begin to get a clearer picture of how things will go. Joe Judge will likely always be by the quarterback's side, but Matt Patricia seems headed for a significant role as well. Stay tuned for how it all plays out and how it translates into the competitive portions of summer.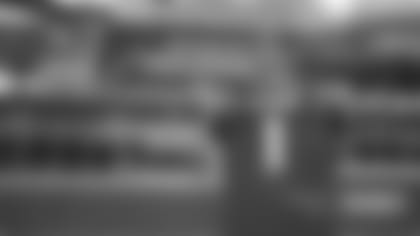 Will the offensive line be re-jiggered?
Cole Strange and Michael Onwenu are in at guard, while Trent Brown and Isaiah Wynn appeared to have swapped sides. We'll see if that combination carries over at training camp and how this new-look line comes together. There are some promising traits across the group, but other than David Andrews, change is in the air. With their fourth coaching combination in four seasons, there are challenges facing what has traditionally been one of the team's most reliable position groups.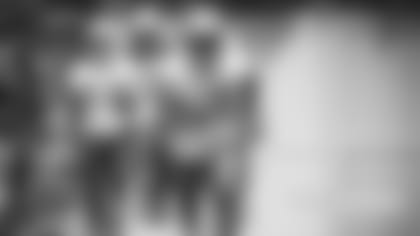 How does impressive depth at running back and safety play out?
The two deepest positions on the roster are running back and safety and you have to wonder how the team will manage to fit all of them on the roster. It gets even tougher when you include the depth at wide receiver. There's a little bit of everything at the running back spot, with a nice blend of experience and youth, size and speed, early-down and third-down capabilities. James White's health is a big question mark to consider. At safety, the McCourty-Dugger-Phillips trio returns with intriguing veteran Jabrill Peppers entering the mix. You won't find four safeties like them anywhere else in the NFL. Add in Joshuah Bledsoe and the special teams factor with Cody Davis and it's another clear position of depth and versatility. Both positions will likely play critical roles in the success of the team this year.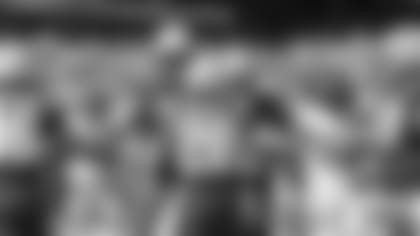 Last week we found out James White, Jonathan Jones, David Andrews, Raekwon McMillan and Jabrill Peppers will all start camp on the Phyiscally Unable to Perform (PUP) list. Notably missing were rookie Marcus Jones, Jakobi Meyers and Byron Cowart, all of whom were absent or limited from minicamp sessions. Rookies Andrew Stueber and Chasen Hines were placed on the Non-Football Injury list last week after rookies reported early. The collection of PUP vets features some valuable and intriguing players, the sooner they get off the list the better for the team's development during training camp, especially for McMillan and Peppers, the only members of the group that are not long-tenured former champions.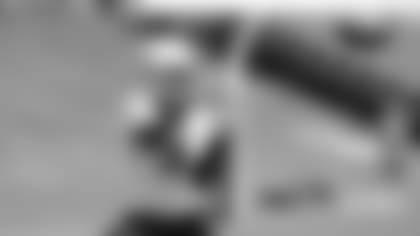 With a limited number of free agents added this offseason, there will be opportunities for the rookie class to step right into significant snaps. Cole Strange should be an immediate starter at guard, while Tyquan Thornton, Bailey Zappe, Pierre Strong and Kevin Harris all enter position groups that are stacked with starting veteran performers. After Strange, there will be prime opportunities for the rookie cornerbacks to get themselves into the mix. Sam Roberts is the lone draft addition along the defensive line this offseason and will also get his fair share of looks. Marcus Jones, if healthy, and Jack Jones, who was around the ball a lot in minicamp, could be the favorites to make the most noticeable rookie impact.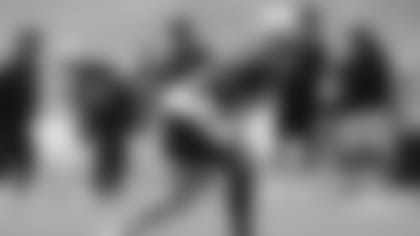 Which UDFA makes it this year?
For 18-straight seasons, an undrafted rookie has made the Patriots roster, who could make it 19? Brendan Schooler, a three-way player out of Oregon and Texas, has the kind of versatility that past UDFAs to make it had. Kody Russey (C), Damarcus Mitchell (ED) and LaBryan Ray (DL) also should see plenty of summer reps, while Jake Julien (P) faces long odds after the way Jake Bailey was crushing punts in the spring.