Which of the later-round picks has the best chance to stick on the 53-man roster? Or is this one of those years where the roster could line up for pretty much everyone makes it considering the way the roster is constructed? - Jason Bickel
Obviously, it's a little early for those types of predictions since we've yet to see any players in pads and the rookies still have a long way to go, but that won't stop me from taking a stab at it. I consider the final three rounds (5-7) as late-round picks and under that level of criteria, my guess will be sixth-round running back Kevin Harris. He's got a solid build and a reputation for being a physical power-back who can run the ball between the tackles. I can see him earning some carries in the Patriots committee approach backfield with Rhamondre Stevenson and Damien Harris. I also feel the two late-round offensive linemen – Chasen Hines and Andrew Stueber – will have an opportunity to stick around as depth up front. The problem there is we didn't see either player on the field at any point during the spring so it's possible they're running behind at this point. We'll get a better idea about the roster once the pads come on and we get to see the team practice on a daily basis later this summer.
I wonder if the old adage defense wins championships is overrated, or antiquated? With that in mind, I wonder a few things about the upcoming season. Dont'a Hightower has not re-signed with us nor has he signed with anyone else. Why do you think that is so? And is the Patriots linebacker corps now built more on speed and penetration as opposed to taking on blocks and setting edges. - Hugh Sager
I've always felt the defense wins championship stuff has been overrated and especially so in this era of offense. There are a lot of ways to win but teams that do so without much offense are few and far between. There are always exceptions like the 2015 Broncos but by and large the teams that win have a nice balance of both, like recent champs such as the Rams, Bucs and Chiefs. All three played solid defense in the playoffs but had offenses that were outstanding. As for Hightower. My guess is he's either content with his career at this point or he hasn't been offered enough money to make it worth his while to come back for another year – whether that's here or elsewhere. Hightower has been through a lot physically over the years and it's possible that's he's taken enough punishment. In terms of the Patriots style of linebacker, I honestly don't know what to expect at this point. If I had to guess I'd say that Ja'Whaun Bentley and Raekwon McMillan will be among the starters and both are smaller than Hightower but neither is undersized and exceptionally fast. Mack Wilson should be a factor as well and he's more of the smaller, quicker type that you described. Josh Uche and Ronnie Perkins will be in the mix, and Perkins in particularly needs to be able to hold up on the outside opposite Matthew Judon against the run. There are a lot of candidates at linebacker but almost as many unknowns at this point so we'll have to wait and see if there is any change in terms of style.
What is the possibility of Mac Jones calling his own plays in up-tempo putting extreme pressure on the opposing defense? - Edward Hozubin
There are times in hurry-up situations when quarterbacks are forced to adjust on the fly and probably call their own plays but in the modern age of communications from coach to quarterback, I'm not sure it's necessary to do so very often. Even in the most desperate situations, the coaches have the ability to offer instructions to their quarterbacks to make sure everyone is on the same page. I'm not saying Jones will never be in a position where he has to make a call on his own but I don't see why that would need to be the case very often.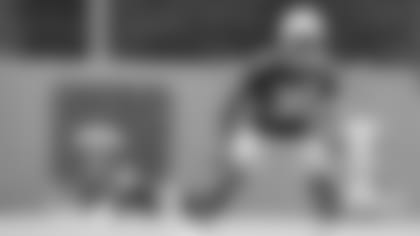 I just wanted to ask why it is so many sports media people are so concerned about Jack Jones' size? The popular opinion seems to be that he is undersized to play outside corner. He is listed at 5-10, 175 pounds. Compare that to J.C. Jackson who was also 5-10 or Malcolm Butler who is 5-11 with both being only 10-15 pounds heavier. I don't see why his size is so concerning given the Pats history with shorter CBs. Thoughts? - Anthony Serafino
There are a couple of factors here that I think you aren't taking into account. First, Jackson is 6-1, not 5-10. So there's a big difference between the two in terms of height. He's also 200 pounds so he's significantly heavier as well. Butler is listed at 5-11, 190 and he is considered undersized and he's a full 15 pounds heavier and about an inch taller since Jones measured at 5-10 and change at the Combine. But the height really isn't what scouts were concerned with during the draft process. It was more about his 175-pound frame, which even his college coach Herm Edwards said was a bit of a concern in terms of holding up. Jones was active during the spring and showed some feistiness, much like Butler did as a rookie back in 2014. But Butler had occasional trouble with bigger and particularly more physical receivers and the size has to be a concern for Jones in the same regard. That doesn't mean he can't play but it is something the team needs to be aware of.
In a lot of your analysis and question answers about the cornerbacks, you seem to overlook Shaun Wade. We traded for him, Bill Belichick must have seen something he liked. He's young, tall and hasn't been given a chance yet, as far as I can tell. What's your sense on his potential? No one mentions a word about Joejaun Williams, a second-round pick of ours that seems to have been wasted. Another Ras-I Dowling? Has the ship sailed on him? Any chance of him making the roster? My own sense is that Wade will make an impact and that Williams will be an early cut. - Elliot K.
I honestly haven't seen Wade play so it's really hard for me to envision how he might fit in as part of the secondary. But there are some troubling signs that leave me doubtful that he will have a significant role. First, the Ravens are considered one of the best organizations in the league in terms of talent evaluation and they were planning on releasing him as rookie before dealing him to the Patriots late last August. Then the Patriots dealt with significant losses in the secondary late in the season and he still couldn't seem to find any sort of regular playing time. He did deal with a concussion but he was active down the stretch and didn't see much action. In the spring he was occasionally a part of some of the groups we got see, much as was the case with Williams, but neither seemed to be a fixture on a regular basis. Again, training camp will tell us much more about the futures for both but at this point I'm not expecting either to be a starter.
Can we utilize Julian Edelman in the lineup? Can we afford him and do we need him now that we drafted a wide receiver and have DeVante Parker? - Kevin Kitchen
The answer to all of those questions in unequivocally yes but it's far more complicated than that. Edelman is dealing with a painful bone-on-bone knee injury that forced him to retire in the first place. I doubt he has seriously considered returning because of that situation even though he's been having some fun hinting at it over the past several weeks. I don't rule anything out with these guys because I've seen guys change their minds too many times but I don't expect to see Edelman back on an NFL field.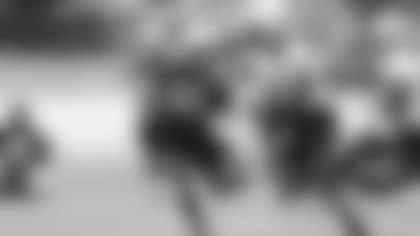 Assuming the Patriots carry five running backs, who makes the team? - Dennis Laughman
At this point I'm going to project five running backs to be on the roster and those would be Rhamondre Stevenson, Damien Harris, James White, Pierre Strong and Kevin Harris. Plus I can see Ty Montgomery sticking around in a versatile Brandon Bolden-type role where he can play special teams, serve as a running back and a receiver.
I have a similar question but from a different perspective. Which coaches (and players if any) will be involved in creating the offensive game plan each week? Does Bill Belichick get involved or does he just approve once the plan is created? And who will Mac go to when he walks off the field after a three-and-out? That will be interesting to watch, as it will provide a clear indication of who is communicating with him. - Mark Wright
I think Belichick has always been the guy who has largely been responsible for the game plans each week, both offensively and defensively. In the past I think he's been comfortable having his coordinators follow those plans and allowed them to call the plays as they've seen fit. That's certainly been the case in recent years with Josh McDaniels. I would expect Belichick to be more involved this year due to the lack of experience on the offensive side of the ball. He could be more active in the play calling process as a result but that might be hard to determine during the course of a game because Belichick is so involved with everything as the head coach. I could see Jones talking to both Matt Patricia and Joe Judge at times, and it's also possible he'll be on the headsets talking to a coach up in the booth and that will make it even tougher to figure out. But my gut feeling is that Patricia will be the one Jones is talking to more often than not.
New England typically likes to carry two quarterbacks and keep a third on the practice squad. With Mac headed into his second year and the Patriots drafting a quarterback do you think we could see Brian Hoyer as the odd man out or even on a practice squad? - Kyle DePaul
I think Hoyer will almost certainly be the top backup, even if he winds up spending some time on the practice squad like he did last year. He will be elevated and serve as the backup, and the fact that he has some guaranteed money on his contract tells me he's going to be here. Bailey Zappe has a shot to stick as the No. 3 quarterback, whether that's part of the 53-man roster or the practice squad. My guess is Zappe's performance this summer might help make that more clear. If he plays really well the Patriots might not feel confident in getting him through waivers on to the practice squad, but Zappe also might want to stay with the team after learning the system and feeling comfortable in Foxborough. Sorry for the non-committal nature of the answer but the bottom line is I feel all three will be part of the Patriots in 2022.
It seems like Tre Nixon has shown some flashes that potentially could land him a practice squad role or maybe even find a way to get some in game snaps this year. One name that people seemed high on toward the end of the year was Kristian Wilkerson. Has Nixon surpassed Wilkerson on the depth chart? Wilkerson obviously only started one game last year but was the next man up when N'Keal Harry was out. Would love to know who you think has the edge in that WR5 or WR6 spot. - Josh O'Neal
For the most part Wilkerson and Nixon play different positions with Nixon mostly a slot option and Wilkerson on the outside. Last year when Harry went down it made more sense to elevate Wilkerson since he was more suited to get snaps on the outside. Nixon was behind Jakobi Meyers and Gunner Olszewski in the slot and with Olszewski now gone he's getting more opportunities. So I don't really think it's as simple as one being ahead of the other, but I do feel Nixon showed more in the spring than anything I've seen from Wilkerson, and that includes Wilkerson's game against a badly undermanned Jacksonville team last December. Should be some competition for the last spot or two at wideout this summer.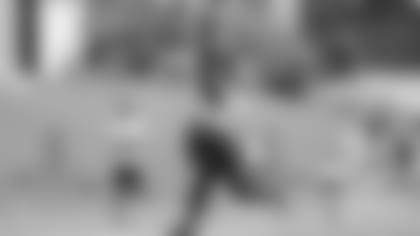 With Jakob Johnson now with the Raiders, and seemingly no one in camp with fullback experience, do you see that part of the Patriots offense going by the wayside? - David Pearson
That's what Johnson told a reporter after he left the Patriots. He said the team told him they didn't envision the fullback being a big part of the offense in 2022 and therefore he was expendable. I do believe they have some players like Jonnu Smith who could serve in that role on a part-time basis if a fullback is needed. It will be interesting to see if the Patriots utilize a second back as a blocker like they did with Johnson or if they want more versatility regardless and don't necessarily ask the second back to exclusively block.
We just signed Lil'Jordan Humphrey. Do you think he'll be any more than a camp body? Here are his stats from last season: 249 receiving yards, 13 catches out of 18 targets and two TDs. He is also 6-4 and weighs 225. - Richard Gantz
Humphrey hasn't really made an impact in the NFL as of yet despite the fact that he spent three seasons in New Orleans, two playing with Drew Brees in one of the game's better passing offenses. He did show some promise last season when injuries gave him more opportunities, but it was still modest at best. My guess is he's fighting long odds to be part of the mix, but there's also the possibility that Belichick is looking to make some moves with others on the depth chart and if someone like Nelson Agholor is dealt then perhaps a door will open. But Agholor appeared to be very active during the spring so I'm not expecting anything like that. Again, let camp begin and these decisions will start to come more into focus.
In what position do you think the Patriots are better than last year? Conversely, what position group has taken a step back? - Gary Nelson
Great question … I'll start with an easy one and say that quarterback will be better since Mac Jones almost certainly will improve in Year 2. I also feel that the wide receivers, with the addition of DeVante Parker specifically but also Tyquan Thornton to add depth, will be improved. On defense, the safety position has lots of depth with Jabrill Peppers added to the mix of Devin McCourty, Adrian Phillips and Kyle Dugger. On the flip side, cornerback took a hit after losing J.C. Jackson and the linebacker group lost a lot of experience. The offensive line also lost two starters and really only added one and that's rookie Cole Strange. I think that group will be fine but in terms of better or worse than last year I think it will be slightly worse. Otherwise, most spots are about the same with running back, tight end, defensive line looking to be in a similar situation. There was some youth added to the running back corps but the top guys should be Rhamondre Stevenson and Damien Harris and I expect similar production.