The Patriots took Cameron McGrone in the 5th, and some people had him rated as a 3rd round pick before his injury. With the draft process getting revamped this year, do you think McGrone the type of player that the Patriots would've skipped over in years prior? Or was this right on course for what they probably would've done anyway? -Jason Bickell
It's hard to say that a 5th-round pick signals a major draft philosophy change but I do think McGrone is the kind of player that they haven't really had in a long time – a mobile middle linebacker who is more about range that brute strength. Nothing against Hightower, Van Noy and Collins, who kind of defined the previous five years, because while all are extremely athletic for their size, none are rangy playmakers from the middle. That's something the Patriots defense has been willing to give up in order to ensure tough, versatile edge-setters who can line up all over. I don't know if that will ever be McGrone, who fills a void between those kinds of linebackers and the hybrid safeties like Dugger and Phillips. Belichick said it was possible this will be an injury red shirt year for McGrone, so by 2022 he could be a nice tool for the toolbox, especially with Ja'Whaun Bentley set for free agency. Also, wouldn't totally rule out free agent signing Raekwon McMillan from being in this inside mix as well. -Mike Dussault
What do you think of the Tre Nixon's pick? I like it he may not be the most popular name. But he has speed and he catches everything that comes his way. Plus he's a hard worker, he's young and is and has already been continue to better his knowledge of the game and the position a little more. I totally believe if you look at Tre Nixon a little more he might just be the sleeper steal in this draft. To me that's how I feel. What do u guys think honest opinion? -Jason Bing
I think many were disappointed that the Patriots waited until the seventh round for a receiver, but Nixon is also one whose stock might've been much higher had he not suffered a collarbone injury this season. He's one of my profile players so I've been diving into him heavily and there's a lot to like. His ability to make plays down the field is what stands out most, as does his consistency, he had multiple catches in nearly every game he played, including a strong set of games to close out his college career after returning from injury. I don't know exactly how he fits into the receiver mix, after the top four guys there's a ton of uncertainty. For Tre it will be all about staying on the field through the summer and stacking consistency. If he does that, he'll have a chance to push last year's practice squad players who will be looking to make a push, like Isaiah Zuber and Kristian Wilkerson. -Mike Dussault
Most if not all Patriots fans know of Ernie Adams, but maybe like me they don't realize his role and influence on the franchise that has him held in such high esteem by Coach Belichick. Can you please give me a run through of what duties he performs in New England and how they have helped advance and shape the team over the years, plus can you tell me if he is retiring or just stepping down from his draft duties? -Marc Saez
Part of Ernie Adam's appeal is that no one ever knew exactly what he did other than using his incredibly deep bag of football knowledge for however Bill Belichick needed it. Some things we've been able to discern over the year is that Ernie would put together plays for the scout team to run against the top offense and defense, with the most famous example being the Malcolm Butler Super Bowl 49 interception. It appeared that during games Ernie always had a direct line to Belichick as well, where clock and game calculations were likely a specialty area for the cerebral veteran coach. It was also hard not to spot Ernie before games patrolling the field, checking in on little details that stuck out from the opposition. Regardless of what his specific duties were, his experience and eye for detail will certainly be missed. While it seemed initially like he might just stop his draft duties, Adams' announcement shortly after the draft said he was joining the fans, so it appears Ernie might be fully retired, though I'm sure he'll still be providing insight here and there. He doesn't seem like the type to just totally turn it off, ala Dante Scarnecchia. -Mike Dussault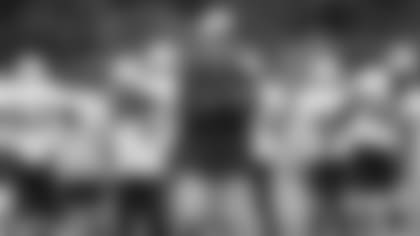 With the NFL adding a 17th regular season game this year, and the nation coming out of a pandemic, has there been any official statement from the NFL as to whether it will increase the size of rosters and of the practice squads? -Tom DiGangi
I think of everything that came from the 2020 season, the expansion of rosters and relaxed rules about using practice squad players were probably my favorite just because it gives teams more of a chance to develop players and get them experience without constantly worrying that they'll lose those players as they try to get them back to the practice squad. There's been no formal announcement yet, but I'd expect some of those things to carry over, especially with the addition of another game along with a later bye which could stress roster depth a bit more. For the Patriots they were able to get players like Terez Hall and Tashaun Bower experience last year. Whether or not that translates into them making the team and contributing again remains to be seen, but overall if feels better for the league if more players can develop with some stability. -Mike Dussault
Aside from QB play where would you say that the Pats lack quality in when it comes to competing against the elite teams and contending for a ring? I honestly feel if we still had Tom Brady with this current roster we'd be considered top three-to-five teams in those power rankings. @Fuadnehemen
First off, I think there's a giant element of unknowns with the offense considering the team basically added what should be their four best passing weapons via free agency. So, let's start there, what will a Hunter Henry, Jonnu Smith, Nelson Agholor and Kendrick Bourne attack look like? Will that foursome be enough to improve what was the 27th-ranked DVOA passing offense in 2020? It starts with improved ball distribution from the quarterback spot. I feel good that the ground game behind Harris, Michel and White with a sprinkling of rookie Stevenson will be strong, as will the defense, which had similar free agency additions to those of the offense but seems more of a sure thing to be significantly improved based on what their front seven now looks like. But if I had to pick a spot right now, it's the ceiling and depth of the weapons in the passing game. They have the pieces on paper to be very solid, but will they be able to trade punches with Buffalo and Kansas City when the point totals hit the upper 20s and 30s? That's my biggest question and really, if they get solid quarterback play I think they should be okay. -Mike Dussault
Rank these 3 scenarios by probability: Newton starts 17 games, Stidham starts a game, Jones starts a game. @riraho5
I have to start with Jones starts a game just based on Cam Newton's performance last season and his health over his career. If Mac were to not see any action this season it would be a huge disappointment and a significant loss of time for his development. Even if Cam has a bounce-back season it seems imperative to get Jones' feet wet with some action, it's just hard to know where the line will be from Newton to Jones. How much will the team look to protect their rookie? They usually take a slow-handed approach with most rookies and we've never seen a situation like this with a player of Jones pedigree waiting in the wings. If Newton plays terrible do they throw Mac right in? If Newton plays great do they save Mac for the entire season? We're in uncharted territory somewhat, but regardless of what Cam does, Mac needs to show he can handle the system. From that perspective, I'm most interested to see how he stacks up against Stidham early on, as a third-year player who should be comfortable in the system and knows it's quickly becoming now or never. Will Mac's release and accuracy still stand out like it did in college? I can't wait to see. -Mike Dussault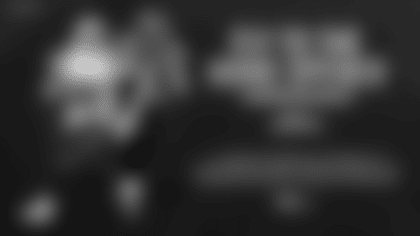 Home Opener Sweepstakes
Enter to win two tickets to the home opener and two JetBlue flights.
Hi Deuce, any whispers on if the Pats might bring Rex B back? -@clazzyclare
Hi Clare, while I haven't heard any whispers or anything, I still think bringing back Rex makes sense despite the drafting of Rhamondre Stevenson. Though he likely wouldn't be ready until mid-way into the season, his balanced abilities are always an excellent piece to have in the running back room. Last season I really thought Rex was their offensive MVP before he got hurt. Of course, it's hard to rely on Rex given his injury history, but I think storing him on the PUP with a cheap one-year deal and having him as a midseason reinforcement would be smart because Michel and Harris have had their own injury issues and after White, there's no proven third-down back on the roster, as all eyes will be on J.J. Taylor's development this summer. There will always be a spot for Rex as far as I'm concerned. -Mike Dussault
Who is in the best position to replace Dont'a Hightower if needed? -@joelshapiro20
I don't think there will ever be one player who can replace Dont'a Hightower, he's just too physical, too experienced and too versatile. With Matt Judon and Kyle Van Noy now in the mix, it gives the Patriots a three-down trio that can do it all and I'm sure they'll have a lot of fun moving them around to confuse opposing defenses (side note – these guys will be so vital for that Week 4 game). It's after those three that the questions emerge, starting with how exactly do Bentley, Winovich, Uche, Jennings and now Perkins fit into that mix. That foursome is far more specialized than the do-it-all vets atop the depth chart. Usually that's fine, but when looking down the road you wonder if anyone can develop into the multi-position player that Hightower is. Maybe moreso, can any of them be a tone-setting physical presence in some regard, whether against the pass or run? For 2021 they have all the pieces they need and some intriguing depth, but how well those young players emerge continues to be the biggest long-term question facing this defense for 2022 and beyond. -Mike Dussault
Which move would you prefer the Patriots to make? Trade for a GOOD WR or give contract extensions to JC Jackson & Stephon Gilmore? If healthy, which unit will be the best for the Patriots this season? OL, TE or DL (interior & edge.) -@ThePatriotsGuy
Let's go with a one-year extension for Gilmore that gives him some new money. They can always hit Jackson with the Franchise Tag in 2022 to keep him around and I think they've added four weapons on offense and I don't see the value in giving up more assets to add another at this point of where the franchise is at. Give the new guys some time to develop and continue to mine the development of the younger receivers and hope that they give you enough. There hasn't been much chatter about Gilmore since he was a popular trade target earlier this offseason. Without much outside cornerback depth, it's hard to think about moving on from him or Jackson without a significant dropoff, plus it's a position they really seem to value.
My hope is that the DL is the best unit this season, I think that will be the most direct route to improvement overall for the team. It's so hard to predict how Henry and Smith will come together at the tight end spot, but I have high hopes there as well. They don't have to be the best unit on the team to have far greater impact than the team has gotten at the position over the last two seasons. -Mike Dussault