This week the writers of Patriots Unfiltered try to make sense of this weekend's matchup between the Patriots and Bills, as the entire league recovers from what happened to Damar Hamlin on Monday Night Football. With Hamlin making progress in his recovery the teams appear finally set to meet in a game that will have playoff implications for both squads. The Patriots can get into the postseason with a win, while the Bills can ensure two potential playoff home games and a neutral site AFC Championship game for themselves with a victory of their own. With lots to play for and emotions running high it should be a memorable regular season finale regardless of outcome.
A bit of history here, what was your most memorable Patriots-Bills matchup over the years?
I have to be honest, the game that's burned into my brain more than any other is the 31-0 loss to open the season in 2003. The Patriots had just released Lawyer Milloy because they couldn't agree on a contract and players were in a bad state of mind. I remember co-worker Bryan Morry asking before that game, "How long before Ty Law is yelling at the secondary?" It was the first drive. Of course, Bill Belichick was able to win the locker room after that and the rest is history, including a 31-0 win over those same Bills to close out the regular season. -Fred Kirsch
The Monday night opener in 2009, Tom Brady's return from the torn ACL. He throws two touchdowns in the final five minutes to rally the Patriots to victory. -Paul Perillo
The ultimate revenge game: Pats beat Bills 31-0 in the final game of the season in 2003 to flip the script from a 31-0 loss in Week 1. I remember being stunned when Drew Bledsoe beat the Pats like that in the opener. But the revenge game was sweet. -Evan Lazar
I'm with Paul here as I made sure I attended the 2009 opener for Tom Brady's return after missing the 2008 season with an ACL tear. Things looked pretty grim. I remember people walking out late in the fourth quarter and yelling at them, "Don't you remember who our quarterback is?" Of course, two touchdown throws to Ben Watson later the Pats escaped with a win that was still admittedly a sign of the sputtering season we were about to endure. But for that moment, Brady was back and the Patriots magic was alive and well. -Mike Dussault
The 2009 comeback where Ben Watson scored two TDs within the last few minutes because Leodis McKelvin fumbled the return. Good times -Alexandra Francisco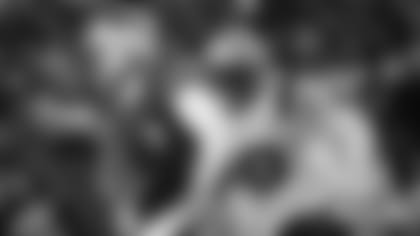 What have we learned about Josh Allen and how to stop him over the last three seasons?
Judging from the results over the last three seasons, not much. The hope is to keep within striking distance so that he feels the need to win the game himself and makes a mistake. Not that he's done that against the Patriots, but he has at times with other teams. -FK
Obviously if any teams had that information they'd do a better job of containing him, but it seems if you can force him to roll to his left and at times bait him into trying to do too much you can create some turnovers. -PP
That your only hope is to be disruptive in the pass rush to force turnovers. He's not going to screw up enough play-to-play to completely shut him down. But Allen leads the league in turnovers for a reason. It's like a heavyweight fight that you hope to win by split decision. -EL
At this point I feel like you just have to catch him on an off night, or perhaps the better way to put it is to do your best to force him into a bad night. The one thing about Allen is he really does it all himself and when he's on there aren't many easy answers for a defense going against him. I'd like to think relentless pressure and early QB hits could take him out of rhythm and force him to press, but at this point it feels like he's reaching that quarterback status where even on an off night where he's made some mistakes through three quarters he's going to make a late push that you'll have to stop. -MD
He's one of the best in the business right now, but the most effective way to contain him would be to limit his targets to Stefon Diggs, force him to throw elsewhere, and cross your fingers that he has a lot of turnovers. -AF
Give me one key Patriot on both sides of the ball that could play key roles this Sunday.
On defense, Kyle Dugger. Last week's AFC Defensive Player of the Week needs to have another of those types of games. Scoring is always nice but I'm thinking more of being around the ball to make the play, particularly when it breaks down and Allen looks to run. On offense, DeVante Parker should be back from being in concussion protocol. Let's get him involved early and often. -FK
I think the offense needs some big plays and Mac Jones needs to be the one making them in order to put some points on the board. On defense, Kyle Dugger needs to be involved in the plan to contain Josh Allen in the running game. -PP
Defensively, Christian Barmore. It's a challenging game for edge rushers to keep Allen in the pocket while also getting pressure on the quarterback, so interior pressure is key to collapse the pocket and prevent Allen from stepping through the middle of the pocket. On offense, let's go with Tyquan Thornton. If the rookie can give them a few big plays as he did against the Dolphins, that would go a long way. -EL
Give me Barmore and Mac, I think the two second-year Alabama guys are the key players on the two sides of the ball. I'm really hoping Barmore has a monster game and immediately lets Allen know that he won't have many clean pockets on the night. As for Mac, he's cleaned up the mistakes since the bye and that's been key, but in this final game if he's to go toe-to-toe with the Bills offense, he has to help produce more points than the offense has under him all season long. We know last year's playoff game weighed heavily on Mac's mind this offseason and I'm hopeful he uses this game, which is basically another playoff game in Buffalo, to make an end-of-season statement that just might get his team into the playoffs.
Kyle Dugger on defense is emerging into the caliber of player who can limit Allen's ability on the ground, and of course, we're all waiting for that fantastic Mac Jones performance that tells us this season was a fluke for the offense. -AF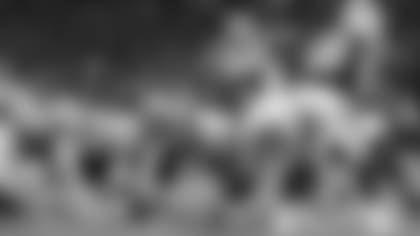 What is your big overall key to a Patriots victory?
Survive the first quarter. It's going to be an emotional game for both teams but more so for the Bills and their fans. If the Bills jump out to an early lead, especially two scores, it will be like a lake-effect tsunami hitting the Patriots. -FK
Create turnovers on defense and turn them into points. -PP
Let Mac cook! We always talk about the Pats defense vs. Josh Allen. But the Patriots offense has also struggled in this matchup. New England needs to score points to win this game, and ride or die with their quarterback being aggressive. -EL
Take the ball away, force Allen to fumble it if not, dare I say, throw some interceptions. Let's face it, that's who this Patriots team is, one who is sparked by big defensive plays. It's hard to see them winning a game without getting any takeaways and that also includes fourth-down stops. -MD
My big overall key to a Patriots victory is for the defense to try and will themselves to score as many touchdowns as they can and keep the ball out of Allen's hands as long as possible. -AF