This week, the writers of Patriots Unfiltered give their takes on the week of joint practice sessions with the Panthers and what they'll be looking for during Friday night's preseason contest.
What was your biggest takeaway from joint practices?
The Patriots defensive success, particularly up front. – Paul Perillo
Communication is key. You're either tackling, thumping or touching. If one team does one of those things and the other is doing another, you got problems. That seemed to be the case; Carolina was thumping and the Patriots were touching to start. -Fred Kirsch
It was good to see the Patriots offense make some plays down the field in the passing game. Mac Jones looked more comfortable and in rhythm, finding DeVante Parker, Nelson Agholor, and others for big plays. I was also impressed with the secondary's ability to cover a good group of Panthers receivers. -Evan Lazar
Continued progress for the offense and continued disruption from the defense. It was nice to see, but the preseason is just an appetizer and doesn't mean much once the regular season starts. My expectations are rising a bit, but they're still tempered by the competition and the practice of it all. -Mike Dussault
Between the two joint practices and all the IR and retirement news along the way, there is a long way to go and more shoes to fill than originally anticipated. -Alex Francisco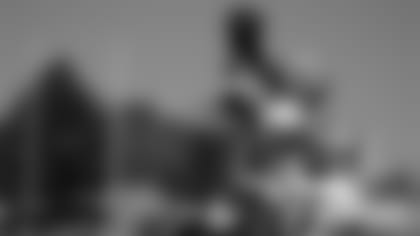 Who was your biggest Patriots standout?
Jalen Mills covered D.J. Moore often and came out on top on most reps. -PP
Mac Jones. There were three potential starting quarterbacks on the field, Jones, Baker Mayfield and Sam Darnold. The only one I'd start on my team is Jones. -FK
Jalen Mills. We'll see if he can carry it into the regular season. But Mills looked like a legitimate number one corner against DJ Moore and Robbie Anderson this week. Moore and Anderson are no slouches, either. I'm excited to see Mills compete against Davante Adams next week in Las Vegas. -EL
Nelson Agholor. He's been very consistent dating back to OTAs and it seems like he's in a really good place as far as grasping the offense and earning Mac Jones' confidence. -MD
Jalen Mills. I know it might have happened at some point Tuesday or Wednesday, but I personally didn't see him give up a reception in joint practices so I'm not convinced it happened. -AF
Where is your confidence level on offense and defense?
Cautiously optimistic on defense. I like the added speed at the second level. Offensively they still appear to be working through a transition. -PP
I'm cautiously optimistic for both. Going into camp I felt the offense had the pieces to be good this year. It did not look good early in camp but the group has improved over the last week or so. I was more worried about the defense going into camp, yet they had the edge and have been consistent throughout camp and continued their solid play against the Panthers. The big question is, what are we looking at? Did the defense look good because the offense went through growing pains? -FK
The defense has outperformed my expectations so far in training camp. But it's only practice. My confidence is getting higher by the day with the defense, but we'll need to see what it looks like in regular-season games. As for the offense, it feels like blocking is their biggest issue right now. If they can figure out the offensive line, Mac and the skill players make plays when there's time and room to operate. -EL
I'm feeling more confident about the defense than I thought I would with so much turnover but I still have my questions given how tough the schedule is with so many potent offenses. If they're a top-10 defense again this year they'll certainly have earned it. Offensively, I feel more confident than I did after the first two weeks, but I still have significant questions about how they will run the ball. -MD
Considering Mills was my answer for the biggest standout of practices, I don't know what that says about the defense. But playing against Baker Mayfield and Sam Darnold, they probably has less working against them than the offense this game. We'll see what the starters have been able to work through on that side, but you hope injuries and availability won't impact what they're able to get done against Carolina. -AF
Name a player that you'd like to see have a nice night against the Panthers.
Mac Jones. He still doesn't look comfortable and I'd like to see that change.
We're all intrigued by the speed of Thornton. It's easier to judge the performance of a skill position player in these preseason games so if Thornton can shine early, when the Panthers might have some defensive starters on the field, that's a good indicator for him. -FK
I'm still looking to see something from Cameron McGrone. It takes time for players to get their pre-injury explosiveness back. But he has another gear based on his college tape that we haven't seen yet this summer. If undrafted rookie LaBryan Ray has a big game, that might be the last box he needs to check to make the 53-man roster. -EL
Rhamondre Stevenson. Many are predicting a breakout season for Stevenson but he just hasn't popped yet like I'd hoped. A lot of that can be attributed to the changes on offense but at some point, he's got to kick into gear and a good performance against the Panthers would do the trick. -MD
1a: Mac Jones. Obviously. 1b: Yodny Cajuste. The o-line could use the help and with how he's taken advantage of opportunity thus far in camp I'm rooting for him. -AF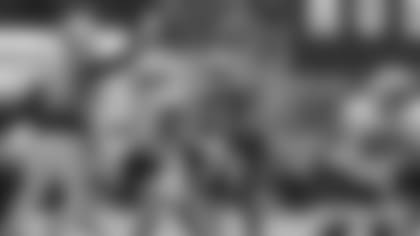 What are the biggest things you'll be watching for against the Panthers?
Can the defensive line continue to generate pressure, and can the offense find a way to consistently get the ball downfield. -PP
How Mac looks in whatever time he gets. Let's face it, the success of the Patriots in 2022 starts with the quarterback. Is the ball coming out on time? Is he being decisive and accurate? Is he feeling the pressure in a good way? -FK
Assuming the starters get some run this week, can the first-string offensive line and top running backs get something going on the ground? That's been one area where the offense is consistently having issues. Damien Harris and Rhamondre Stevenson are a big part of their offense. They have to start making holes for the backs. -EL
Of course, how Mac does passing the ball around, but also how well they're able to get the run game going. Defensively, I want to see them get off the field on third down, especially if they're facing backups. -MD
The offense in general. In the air, it will be interesting to get a flash of how Mac spreads the ball around, who he most seems comfortable with and what this scheme looks like with all the depth the Patriots have at receiver. Without Kristian Wilkerson, we'll see what they can establish on the ground — especially after news that the running backs won't benefit from the services of James White this year. -AF