The Patriots will take the field for their second preseason game of the summer on Friday night, suiting up against the Panthers and looking to build off two productive joint practice sessions. With several changes to both personnel and scheme in 2022, the Patriots have made progress over the initial weeks of training camp and this contest will provide a first opportunity for the starters to transfer it all to the game field.
Last week's last-second loss to the Giants provided a small glimpse of how the team is shaping up, mostly with backups, but this week should be even more telling as New England looks to begin putting things together before the third and final week of preseason.
Here are 10 key things to watch for against the Panthers!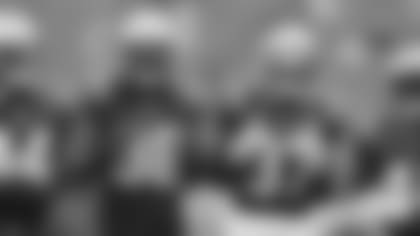 1. Starters Start
Unlike last week's first preseason game, the Patriots starters are expected to see some action against the Panthers, though how long they'll actually play remains to be seen. The new three-game preseason and proliferation of joint practices have muddied the old model where the third week was considered a "dress rehearsal". Still, this will be a first chance to see most of the main players projected to significant roles in action. With the Panthers expected to instead play mostly backups, it would be encouraging to see the Patriots starters overmatch their competition, or at the very least show some consistency in some of the most important areas that remain under development in practice sessions.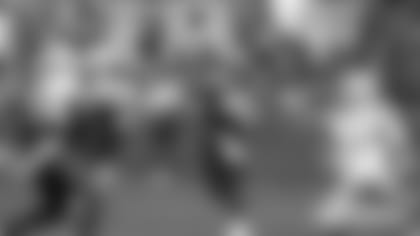 2. Mac on the scene
The number one starter to watch is of course Mac Jones, who has made strides in recent practices with the new elements of the offense that the team is trying to install. Jones is looking more comfortable and has shown an increased focus on pushing the ball down the field. Big plays to Nelson Agholor and DeVante Parker have been on display in many practices and should show up in the game. The playcalling operation will be another element of Mac's play, though a vanilla gameplan and attack should be expected. Mac's the franchise QB now and a nice night for him will be the most encouraging of all performances.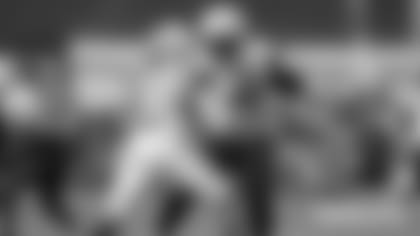 3. Tackle depth concerns
Injuries struck hard over the last week, with the tackle group taking the biggest hit. Starter Isaiah Wynn has been out and was joined by Justin Herron and Yasir Durant. Heading into Friday night the Patriots have just three healthy offensive tackles and the versatility of their interior linemen is likely to be tested. But it's also a great opportunity for Yodny Cajuste to play a lot of snaps and make his case for not just a roster spot but perhaps a more significant role. With Wynn out, Cajuste could take advantage of what could be a full preseason game of work. That experience could help him continue to ascend.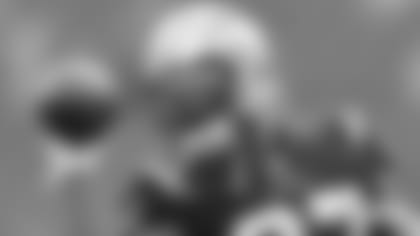 4. Rushing progress
While the passing game started to look more fluid over the last week, the running game remains a work in progress. With returning backs Damien Harris and Rhamondre Stevenson, it should be a strength for this offense. A lot of the new elements being added are all based on having a threatening ground attack, but thus far it's been sporadic at best. Timing up front along the offensive line is a big part of it and the recent injuries have posed another challenge. It's tough to get a true gauge of this part of the game in practices, but some open running lanes and explosive gains would be encouraging. Certainly, it has to be better than it was last week against the Giants when they averaged 2.9 yards-per-carry on 18 carries.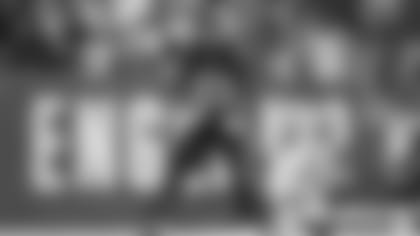 5. Pop the bubble
As injuries add up, who's on the bubble is becoming clearer and opportunities are slowly running out for players looking to grab a job. Shaun Wade, Ronnie Perkins and Lil'Jordan Humphrey headline a list of bubble players who have strung together some good recent performances. They'll have to continue those trends over the next week. Meanwhile, on the defensive line, Sam Roberts, Daniel Ekuale and LaBryan Ray have also all popped at various times and could continue to ascend with extended reps. The offensive line's depth will be tested as well, as the backup jobs there continue to be a closely fought battle. Yes, the starters will get some action in this one, but it's as much about the battle for the final roster spots as anything else.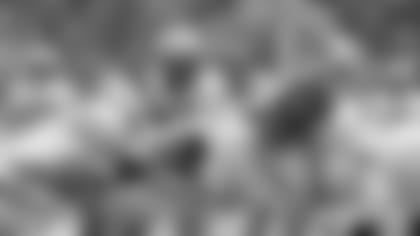 6. Defense under the lights
The starting defense has been dominant throughout training camp, whether they were facing the Patriots or Panthers offenses, however, the backups didn't put together the same kind of performance against the Giants last week, despite some nice performances by individuals. Now, the starters will get their chance together to show how well they've been playing on the practice fields. Yes, it's still preseason, but shutting down the Panthers and continuing their disruptive, ball-hawking ways would be a positive sign of growing momentum on that side of the ball. Matthew Judon, Christian Barmore and Anfernee Jennings are key players up front, while Jalen Mills has been outstanding this summer.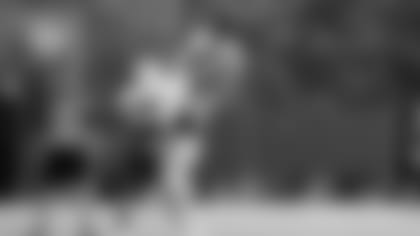 7. Corner depth charge
With the losses of Malcolm Butler and Joejuan Williams to Injured Reserve this week, the Patriots took some significant hits to their depth chart. Both players were firmly on the bubble but would've been expected to play a lot of snaps over the last two preseason games. That opens up even more opportunities for Shaun Wade, Marcus Jones, Jack Jones and Devin Hafford. All should get extensive work showing what they've got and could potentially helping speed up their development.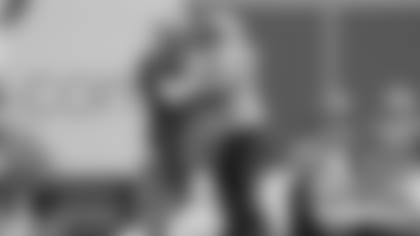 8. Rookie Experience
Cole Strange and Tyquan Thornton got their feet wet against the Giants but should see even more work against the Panthers. Along with the two rookie corners, potential special teamers Brendan Schooler and DaMarcus Mitchell will get long looks in the third phase, while Roberts and Ray will look to build off of their solid summers. Running backs Strong and Harris could also see an increased workload once Damien Harris and Stevenson get their touches.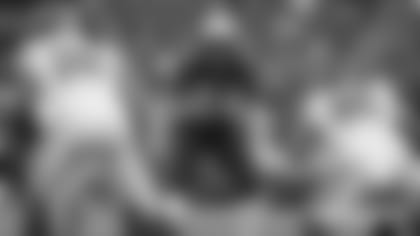 9. Safety protocol
The depth at safety has been notable all summer, with all three of last year's starters returning along with the additions of Jabrill Peppers and Josh Bledsoe, who have been involved with the first team of late in rotation. How will it play out with five potential players to experiment with? Peppers in particular looks like he could make a sizable impact in the middle of the defense as another hybrid linebacker-type player. Devin McCourty, Kyle Dugger and Adrian Phillips are a great starting point, this safety group should be a defining feature of the '22 defense.
10. Tight end opportunities
It's obvious how much the team has planned for Jonnu Smith this year, but with Hunter Henry missing the second joint practice, it seems like Devin Asiasi and Matt Sokol will see a lot of snaps. Smith and Henry are entrenched but could a third job be up for grabs? Dalton Keene has also recently returned to practice. Time is running out for the two 2020 third-rounders and this game could be the golden opportunity they need. Sokol has been consistent and underrated through camp and might be a roster dark horse despite the presence of Asiasi and Keene and their draft status.