The Patriots couldn't have asked for a better morning to open training camp as the players took the fields under a bright blue, sun-filled sky but minus the oppressive humidity that has permeated the area in recent days. It was the perfect conditions for Bill Belichick to begin his 23rd camp at the helm in New England, and after a quiet start the receivers injected a jolt of energy into the crowd.
Belichick spoke before practice and explained how the team would start camp working in the red area and that's where the majority of the first workout took place. It's also where newcomer DeVante Parker went to work and he quickly endeared himself to the fans.
Parker caught a couple of touchdowns from Mac Jones, one in particular coming on a slant thrown nicely into a tight window, and Parker responded with plenty of excitement. Shortly after, he grabbed another touchdown, this time near the far sideline in front of the stands, and his celebration was even more enthusiastic.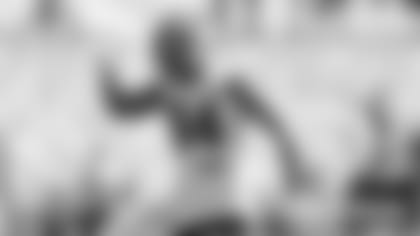 Kendrick Bourne quickly followed suit, gesturing wildly to the crowd, which in turn responded with some extended cheers. Suddenly the intensity level was on the rise, the fans were into it and the competition level also was on the upswing.
"We were getting into it, and then it kind of turned the defense out too," Bourne said of the energy level. "We kind of ran dry there as an offense for a while, but it was good to get things going and we made some more plays at the end."
Bourne was correct about the defense's response. After surrendering a couple of plays, the secondary came up with some nice work to prevent connections and soon it was their turn to work the crowd. Jalen Mills had excellent coverage on Parker and knocked away a corner fade before folding his arms while nodding to the approving fans in the corner. On the next play, Josh Bledsoe did well to knock a pass away along the back line of the end zone, and later Joejuan Williams intercepted a Brian Hoyer pass after blanketing Tre Nixon.
The practice ended with one final score for the offense as Jones found Damien Harris all alone in the flat for an easy, walk-in touchdown. The "win" on the day's final snap resulted in push-ups for the entire defense in what was a pretty entertaining practice considering it was merely an extension of the spring work in helmets and shorts.
Beyond the receivers' infectious energy, here are one man's thoughts on Day 1 of training camp in Foxborough.
*The Patriots opened camp in surprisingly good shape in terms of injuries. There were just eight players missing from Day 1, and all opened camp on a list. Jabrill Peppers (ACL), David Andrews (shoulder), Jonathan Jones (shoulder) and James White (hip) are all on the physically unable to perform list while Myles Bryant, Andrew Stueber and Chasen Hines are on the non-football injury list. In addition, Jake Bailey is on the non-football illness list to start camp. White was on the field and was seen doing the pre-practice warmups with his teammates and appeared to be moving reasonably well.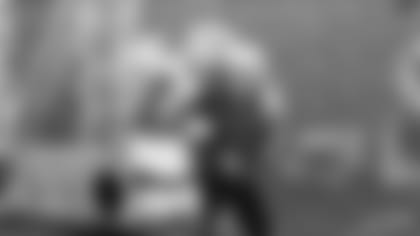 *Robert Kraft was on the field early and spent time chatting with Parker as well as Matthew Slater before practice. Kraft later learned he was one of 12 finalists in the coach/contributor category for the Pro Football Hall of Fame's Class of 2023.
*Much has been said and written about the transitioning Patriots offense and on the first day of camp we saw a continuation of what took place all spring. The trio of Belichick, senior football advisor/offensive line coach Matt Patricia and offensive assistant/quarterbacks coach Joe Judge all worked closely with the offense and Jones. During an early 7-on-7 period, Patricia went with the offensive line while Judge appeared to be relaying the plays to Jones. When the full team came together it was Patricia handling those duties, at times using a walkie-talkie to communicate with Jones. At one point Belichick, Judge and Patricia all had cards in their hands while plays were being called.
*In terms of the actual system, Bourne and left tackle Trent Brown admitted there have been changes. Bourne said that the "new" system is not as difficult and that lot of things have changed that have allowed the receivers to play faster. Brown even felt like the changes would be beneficial to the linemen as well.
"It's definitely simplified. I feel like it'll make it easier for the playmakers to play faster, and it will allow us up front to play faster as well."
Prior to practice, Belichick was asked about Patricia's move from defense to offense and the coach was quick to point out that any potential changes are about more than just one individual.
"It's not about a one-person transition, it's about putting together – four staff members went to Las Vegas, we had new staff members and new players, a quarterback going into his second year, it was a lot of things going on. It's all got to come together on all the ends, it's not one person."
*During the pre-practice positional drills the quarterbacks worked on arcing throws over a net to the back pylon of the end zone. The passes had to be thrown with just the right amount of touch to avoid the net while still allowing the equipment staff to catch them. Later in practice when the work switched to 11-on-11, Jones showed perfect timing on a lob to Nelson Agholor, who barely had a step on Malcolm Butler, for the touchdown. Like the nets from earlier, the pass was just out of Butler's reach.
*Parker's size and reputation for making contested catches was on display as he enjoyed a fine first day. He used his body well to carve out some space on the slant before beating Terrence Mitchell on the other side for another touchdown. He looked fluid and had a bounce in his step throughout the morning.
*One of Jones' best throws of the day came on a corner route to Bourne during 7-on-7s. Bourne raced toward the back left pylon to chase down Jones' perfectly timed throw that barely eluded the defender. Bourne then bounced to the sideline to celebrate with receivers coach Troy Brown.
*There was quite a bit of special teams work sprinkled in throughout practice. The team periodically worked on gunner/vise techniques, punt returns as well as punt blocks. Marcus Jones, Kyle Dugger, Nixon and Bourne handled Jake Julien's punts, and Nixon bobbled one and ran a lap soon thereafter.