Despite an up-and-down first half of the season, the Patriots are only one game back in the loss column in the division and currently hold the final AFC wild card spot as winners of four of their last five games.
However, the Patriots will need to run through a gauntlet to return the playoffs. According to ESPN's Football Power Index, New England has the hardest remaining schedule in the NFL. And they'll open the season's second half with games against the Jets (6-3), Vikings (8-1), and Bills (6-3) in a 12-day span.
Bill Belichick's team will surely be battle tested. But to make a run, they'll also need to get their offense going and avoid a defensive collapse against better opponents than they've faced to start the year.
With a matchup against the Jets looming, here are ten Patriots thoughts coming off the bye week:
1. Patriots QB Mac Jones Hits Nail on the Head in Bye Week Press Conference
Jones addressed the elephant in the room during his presser last Wednesday when he spoke about how he and the offense can improve over the bye week.
"We're working on the spacing and all those things, and that's something that we need to improve on. Me finding the open guy and start with my read, but also move through quicker and all of that stuff too," Jones told reporters.
In our most recent After Further Review, Jones getting stuck on his initial read and failing to get through progressions was something we pointed to as a bad habit he's picking up on film. The first step is to recognize the problem, right? So that's a good sign. It's also hard to ignore the impact of a struggling offensive line on Mac's internal clock. There's a good possibility that Jones doesn't feel like he has time in the pocket to scan through his reads, but he will need to get through the progression quicker rather than holding on to the ball and waiting for the first read to uncover.
Given that Jones's progression speed was a strength in his draft profile and as a rookie, it's concerning that he has regressed in this area. But the Patriots need their quarterback to speed up his reads and get his eyes in the right places. The rest will come if he's on time and throwing while in rhythm.
2. Working Through the Patriots Issues With Route Spacing and Drop-Back Timing
The other issue that Jones pointed to was route spacing. Good offenses don't have receivers on top of each other downfield; each route combination is designed to create pockets of space for the receivers to run into in the secondary.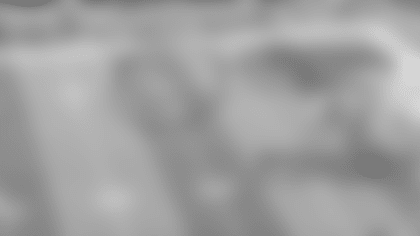 For example, the Pats are running a three-level flood concept here where they want the outside vertical route to clear out the sideline for the sail (corner) pattern at the sticks while the tight end's release into the flat high-lows the flat defender. However, as you can see in the image above, the clear-out route and corner pattern are too close to each other when Jones hits the top of his drop, so the receivers aren't creating a passing window for Jones to throw the ball.
As for the timing issues, that comes from the coaching staff lining up Jones's drops (quick, three-step, five-step, seven-step) and the depth of the receivers' routes. But the spacing might be personnel related. Without veteran receiver DeVante Parker last week, the Pats had to move rookie Tyquan Thornton to the backside of the formation as the primary X receiver. With Thornton at the X, that left the following three pass-catchers to the passing strength: Kendrick Bourne (go), Jakobi Meyers (corner), and Hunter Henry (flat). Those three are good players, but there isn't a lot of speed there, and it leaves either Bourne or Meyers, not exactly two burners, on the vertical patterns. Although his role has diminished in recent weeks, the answer until Parker returns might be giving Nelson Agholor more opportunities to clear out the coverage or free-up Thornton to line up on the passing strength. They need more speed in their three-receiver route combinations to stretch the defense and create space.
3. Rookie Tyquan Thornton's Usage Must Improve Down the Stretch
Speaking of Thornton, the rookie needs to get into his routes faster. However, the coaching staff can also do a lot more to get him involved and help him free release at the line of scrimmage. According to Pro Football Focus, Thornton has faced press coverage on 47 percent of his routes. Until he improves his upper-body strength to get off physical coverage, the first-year wideout will struggle against good press corners. The adjustment for the staff could be running more routes out of the slot where he'll face more off-coverage (15% slot usage) or allowing him to come in motion.
Having Thornton motion at the snap allows him to build up speed to where he's running at defensive backs at full speed through the route break. Only a few NFL DBs will be able to stick with Thornton on vertical routes downfield if he has a head start. The Dolphins do a great job of sending Tyreek Hill in motion to create those types of situations for him, and the Patriots have seen first-hand how difficult that is to cover.
The Pats ought to use Thornton to stretch the defense on jet motion horizontally, as they did in a productive sequence against the Browns earlier this season. More horizontal stretch could go a long way in improving New England's 29th-ranked red zone offense. Since vertical space is limited inside the 20, they need to use the width of the field more often. Out of 131 qualified receivers, Thornton's 0.62 yards per route ranks 123rd. He's too talented to be that low. Create as many foot races in space for him as possible, and turn it into a game of tag.
4. What is the Patriots Best Offensive Line Configuration for the Rest of the Season?
We can talk about schemes, quarterbacks, and utilizing the skill players all day long. But the reality is that the Patriots offense isn't going anywhere if they don't block better. The good news is that reinforcements are coming, with starting center David Andrews back at practice, which should stabilize the communication and the left guard position. The concern is at right tackle, where Yodny Cajuste started against the Colts, which has been a weak link for weeks. Cajuste had good moments in the run game and on screen passes but struggled in pass protection with a team-high five quarterback pressures allowed (two cost them big plays downfield).
As former O-Line coach Dante Scharnecchia would say, the most important thing is "seeing the game through the same set of eyes," which comes with continuity. Injuries have played a role, but settling on one five-man combination to build up chemistry is a must. At this point, the staff has to ask one question: would you rather create a hole at right guard or work around a limited right tackle in the passing game? If they can't get better play out of Cajuste, Wynn, or Cannon at right tackle, they might need to kick Onwenu out there. Here's our guess as to what we will see and what we'd do moving forward:
What We Think Will Happen
RT: Yodny Cajuste (Cannon when healthy)
5. Will the Patriots Install More Downfield Run-Pass Options to Open Up RPOs?
We've been beating the drum for the Patriots to run more RPOs offensively since they drafted Mac. At Alabama, he ran run-pass options on 19% of his plays in the 2020 season and was prolific in doing so: 73-of-78 for 890 yards, ten touchdowns, and zero interceptions. To their credit, the Pats are expanding their RPO package and called 21 of them in their last two games.
However, New England is on level one of the RPO game, where they're attaching bubble screens to inside runs. In the second half of the season, they need to graduate to the next level and start running more downfield RPOs. Above is an example of an RPO glance-flat concept they ran last season (glance = five-step slant). Mac is only averaging 3.0 yards per attempt on five RPO passes this season because he's only throwing screens. To generate bigger pass plays, the Patriots need to start designing RPOs with downfield routes.
6. Patriots Team Pass Rush Approach Firing on all Cylinders
Patriots linebacker Mack Wilson had a fun tweet last week that perfectly summed up how New England's defense has generated the second-most sacks and second-highest pressure rate this season. The Pats have schemed ways to allow their best pass-rushers, such as Matthew Judon, Deatrich Wise, and Josh Uche, to pin their ears back and get after quarterbacks while still containing QBs in the pocket.
After struggling to contain Justin Fields in an MNF loss, the strategy has worked in back-to-back weeks as the Pats generated plenty of pressure and Zach Wilson and Sam Ehlinger. One of the main ways they've done that is by having Wilson, a rangy linebacker with good closing speed, spy quarterbacks near the line of scrimmage while the others do their thing. We'll see if it holds against more dynamic athletes such as Josh Allen and Kyler Murray down the stretch. But the idea is sound and much better than the Star Wars trash compactor strategy that often leads to QBs sitting in the pocket with all day to throw.
7. Emergence of Jabrill Peppers, Four-Safety Possibilities Gives Hope vs. Bills
Although the Jets are up next, I couldn't help but start to think about the two matchups with Buffalo while watching the Jets-Bills tape from Week 9. New York was able to hold Josh Allen in check by playing two-high safety zones, forcing the Bills QB to take smaller gains and stay patient, which he struggled to do at times, hence the two interceptions and four turnover-worthy plays. Unlike last season, the Pats have more options in the back seven to mimic that strategy and get more speed on the field. My mind immediately went to the possibilities of a four-safety package where Kyle Dugger, Adrian Phillips, and Jabrill Peppers can rotate into half-field roles next to Devin McCourty and play at the second level of the defense to cut off crossing routes and spy Allen. Could we see the Pats play some quarters defense with seven defensive backs? Dime (six DBs) should be their base package in those two games. They've got more team speed and coverage flexibility this year at corner, too, which we'll get to next.
8. When Will the Rookie Joneses Take Over in the Patriots Secondary?
With everything building up to divisional games against the Jets, Bills and Dolphins down the stretch, it feels like the Pats are on the verge of letting their rookie corners loose on defense. We'll throw out the playoff game because De'Vante Bausby and Joejuan Williams played corner for New England. But in the second regular-season matchup against Buffalo in 2021, the Pats had to live or die with Myles Bryant in the slot against Isaiah McKenzie. This season, they have the rookie Jones's to replace Bryant. Bryant has good versatility and is sound in zone coverage. However, he struggles in man. Eventually, will Marcus Jones replace Bryant in the slot in man coverage situations? Could Jack Jones bump Jon Jones back inside? We'll see.
9. Patriots CB Jonathan Jones's Impressive Transition to Outside Corner
Major kudos to Jonathan Jones for seamlessly transitioning from the slot to outside corner. His feel for technique on the boundary and route combinations that are different outside than inside has been fantastic. It looks like he's been out there his whole career, and the numbers back that up: 9-of-21, 151 yards, two interceptions, and a 44.1 passer rating into his coverage. Outstanding.
10. What is Jakobi Meyers's Future With the Patriots as a 2023 Free Agent?
Meyers is on pace to have a career season with over 90 catches and nearly 1,100 yards as Mac Jones's favorite target. He's become more explosive off the line and is adding more yards after the catch. But I'm still not sold his free-agent market will reach the numbers his production suggests it will. Why? Pre-draft evaluations. Fair or not, players with Meyers's athletic profile struggle to get paid market value. My guess is his market is around $11-13 million.