For almost 25 years Bill Belichick has explained to us annually how the emphasis during spring practices is on teaching and not evaluation. But that's easy to forget when one side of the ball looks much different than the other and conclusions inevitably start to be drawn.
That was the case on Tuesday as the Patriots wrapped up their second day of mandatory minicamp in humid Foxborough. The defense was in control of most of the full 11-on-11 periods, and upon first glance it wouldn't be hard to determine that some of the problems we saw on offense a year ago are not necessarily in the past.
But keeping in mind what Belichick has always stressed about this time of year, it would be unwise to read too much into any of the results from Tuesday. And if Belichick's advice isn't enough, let the members of the defense do the convincing.
"OTAs are a time to start learning but we already know what we're doing," safety Jabrill Peppers said. "We only lost one player from last season, and he was a great player [Devin McCourty], but we've all been together now for a while and we're building off of last year."
Conversely, the offense is working with some new parts and a new coordinator. With that added context, it makes sense that the defense controlled things at minicamp for the second straight day. Mac Jones never settled into any consistent rhythm during full team work, as he was forced to pull the ball down occasionally, had trouble finding open receivers and even had a couple knocked down at the line. The offense even tried to set up a couple of screens and failed to fool the defense on those plays as well.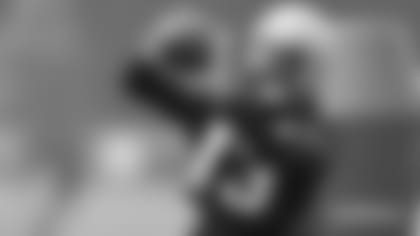 Matthew Judon rotated in with the next group but will obviously be part of the unit during the regular season. Jalen Mills also rotated in with that group, and he's another experienced option on the back end. The combination of the cohesion and the versatility of those parts has the defense playing with some swagger this spring.
Judon and Peppers talked about the disguises the unit can create, and Mac Jones admitted on Monday that some of the things that Steve Belichick and Jerod Mayo have dialed up thus far have been challenging. Judon said that the abundance of players with position versatility will make it easier for the Patriots to match up against various personnel groups this season, and Peppers agreed.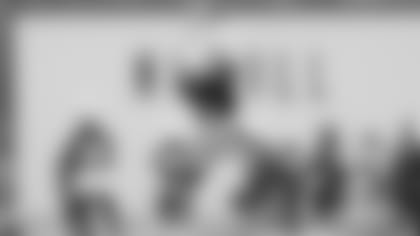 "I think those schemes that we're able to have success with are a credit to everyone's versatility," Peppers said. "Whether it's blitzing from the corner, having multiple safeties who can play in the box and then adding a guy like Marte [Mapu] into the mix allows us to keep spinning the wheel."
DeVante Parker was on the receiving end of one of the better plays turned in by the offense when he caught an end zone fade from Mac Jones for a touchdown, outleaping Jonathan Jones in the back corner of the end zone during a 7-on-7 period. But he also recognized the strong defensively play.
"The defense is looking really good," Parker said. "They're doing a great job of disguising their looks and making life tough on us."
Given the level of experience the defense brings to the table, that edge in play is to be expected.
Here are one man's observations from Day 2 of mandatory minicamp.
*After missing the entire spring and the first day of minicamp, tackle Trent Brown was back on the field and in uniform on Tuesday. He did little more than observe as he works his way back into the mix, but it was good to see him back in the fold. He retreated to the lower rehab field early on. Otherwise, the attendance was largely unchanged with the exception of Keion White. The rookie second-round pick wasn't seen, joining JuJu Smith-Schuster, Tyquan Thornton, Quandre Mosely, Kayshon Boutte, Mike Onwenu and Lawrence Guy among those missing practice. The Patriots released James Robinson and Tae Hayes on Monday, which accounts for their absences on Day 1.
*With Robinson gone, the pair of second-year running backs – Pierre Strong and Kevin Harris – have an opportunity to secure larger roles. Strong was active as a receiver during Tuesday's practice and showed his speed on a couple of occasions after short catches. Harris has been impressive throughout the spring, appearing to have shed some weight from his 225-pound frame. It will be interesting to see if Belichick chooses to handle the position with any future roster moves or if he's comfortable with the kids.
*Penn State head coach James Franklin and other members of his staff once again watched practice. Julian Edelman also spent some time on the fields, chatting with former teammate Matthew Slater at one point.
*The Patriots introduced some wrinkles to their warm-up routine as the skilled position players worked through a couple of different stations. One involved weaving in and out of cones before showing high knees when running over short hurdles. Then the group ran around a semi-circle of cones back and forth staying tight to cones in the process. I hadn't seen that set up prior to Tuesday.
*Jack Jones has been active throughout the spring and came up with a couple of plays again on Tuesday. He aggressively jumped an out route and broke up a pass early, then made a terrific play coming off his man to pick off a Mac Jones pass later. Jones sent Kendrick Bourne on a deep post while trying to find Mike Gesicki near the sideline on a wheel route. Jones left Bourne and easily came over to make the interception in a play that was reminiscent of one he made against Detroit's T.J. Hockenson near the goal line last season.
*For those believing there is a true quarterback competition going on (I remain skeptical), Tuesday was the first day when there was any indication that Bailey Zappe was given anything more than traditional backup reps. First, he took more snaps than he has on the other days we watched, but more importantly he did so with the same group of players that joined Mac Jones earlier. Zappe fared no better than Jones, however, often misfiring on out routes and failing to consistently find open targets. The defense was tough on everyone.
*The special teams worked on some plus-50 punting and after one mishit from Corliss Waitman both he and rookie Bryce Baringer fared well. Both had multiple kicks downed inside the 5-yard line and showed great touch. That technique was something Baringer felt he needed to work on coming out of Michigan State. Waitman also spent some time working on kickoffs with rookie Chad Ryland.
*Prior to practice Belichick said he was looking forward to working on a wet field after heavy overnight rains permeated the area. While the sun peaked through the clouds about midway through practice, the field conditions remained to Belichick's liking – a bit slick. Ryland appeared to slip on one of his field goal attempts late in practice but was still able to connect, but it was likely exactly the type of situation Belichick was hoping for.
*The Patriots are scheduled to wrap up mandatory minicamp on Wednesday with practice set to begin at 11:15 a.m. Practice is open to the media but once again closed to the public. Belichick decided to cancel the final day of minicamp last year so there's always the possibility that Wednesday's workout is eliminated in favor of some kind of team-related activity.