This week, the writers of Patriots Unfiltered give their takes on the 2022 season opener in Miami and what they'll be watching for as the Patriots try to open the season by breaking the Dolphins' three-game win streak against them.
Who is your Patriots defensive x-factor?
The x-factor on defense is stopping the run, so I'll pick Davon Godchaux as the individual player. The Patriots can't afford give up too much on the ground and all Tua Tagovailoa to get comfortable. -PP
When you think Miami offense, you think speed. There are two ways to stop speed and one draws a flag. The other way is to match it. The defensive player with the last name Jones will need to have a positive game. -FK
Davon Godchaux. The key to stopping a good outside zone running game is inside penetration at the snap (see: Super Bowl 53). The Patriots will probably invest heavy resources defensively into slowing down Tyreek Hill, Jaylen Waddle, and the RPO/play-action passing game. It'll be up to the big guys up front to stop the run. Godchaux needs to have a big game. -EL
Christian Barmore. I'm hopeful he'll play a lot bigger role than only in passing situations. Would love to see his disruption come into play on early downs and help the Patriots defense take the Dolphins offense off schedule. -MD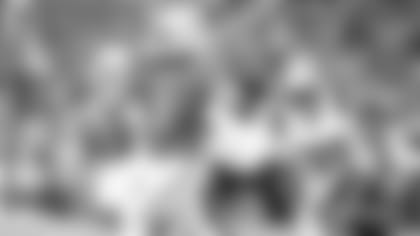 Who is your Dolphins x-factor?
Same as the Patriots – boring answer but it's Tua. Can he distribute the ball to his playmakers and make plays when needed. -PP
Mike McDaniel. How does the first-year head coach perform in his first game against the Master Of All Coaches? Yes, McDaniel and Bill Belichick will not be on the field but reacting to what he sees in real time will be a true test for McDaniel. -FK
The Patriots have held Dolphins tight end Mike Gesicki in check throughout his career, holding him to a career-high of just 34 receiving yards in seven games against New England. However, with so much attention on Hill and Waddle, it'll be interesting to see how the Patriots match up against Gesicki. The safeties will have their hands full with helping the corners on verticals and crossers, so who has Gesicki? He'll have a lot of one-on-one opportunities. Whoever gets him in man coverage, likely Kyle Dugger, could turn the game in the Pats favor if Gesicki doesn't go off. -EL
Gotta be Tua, he's been so efficient against the Patriots. His stats don't overwhelm but with him at the helm Miami has had a lot of success stringing together long, sustained drives. If he's on his game and making all the right choices, the Pats could be in trouble. They have to find a way to get to him. -MD
What is the matchup that will have the biggest impact on the outcome?
Miami's pass protection against the Patriots pass rush. Breaking it down further, Matthew Judon vs. Terron Armstead/Austin Jackson. -PP
Patriots defensive backfield against Miami's speed on offense. Asking or expecting them to shut down the Dolphins is unfair. Being in the vicinity of the play and then making the tackle will go a long way to a winning day for New England. -FK
Bill Belichick vs. Mike McDaniel. All the hype is on the Dolphins right now, and the expectation is that McDaniel will roll out an explosive offense. We know his offense will look mainly like the 49ers scheme with some different wrinkles to adapt to Miami's personnel. For the Pats to have a chance in this game, Belichick needs to out-scheme McDaniel. -EL
Patriots pass protection against Miami's pass rushers. If Mac has some time and gets comfortable in the pocket I think the Patriots should be able to move the ball, but if the pockets are shaky and he's taking a lot of hits, it will be tough for the offense to find their rhythm. -MD
Your key to a Patriots victory:
I think the Patriots must create turnovers and play from in front. That way the offense can remain balanced and efficient. -PP
Sure tackling while limiting yards after catch. Establish the run. Dual threat back. Limit mistakes and penalties. MAC JONES MAC JONES MAC JONES! -FK
The Patriots finally find a way to slow down Tua's RPO/quick game. Tagovailoa is 3-0 against the Patriots in his career, with an average air yards per pass attempt of only 6.3 yards. New England has a chance on Sunday if they can stop the short passing game. -EL
Limit the self-inflicted mistakes and make the key plays down the stretch. Despite Miami's win streak, all three could've gone the other way save for a few plays that all went Miami's direction. The Pats killed themselves a lot of times with penalties and mistakes. And even when they still had a chance to seal the games, they couldn't make those last plays. I think this is a classic divisional opener that will come down to the final minutes, if not seconds. ­-MD