Examining the 2022 free agent marketplace landscape from a Patriots perspective ahead of the new league year on March 16.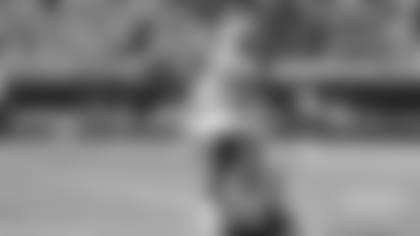 CORNERBACKS
OTHER NOTABLE FREE AGENTS: Jimmy Smith (Baltimore Ravens), Levi Wallace (Buffalo Bills), Stephon Gilmore (Carolina Panthers), Eli Apple (Cincinnati Bengals), Kyle Fuller (Denver Broncos), Xavier Rhodes (Indianapolis Colts), Chris Harris (Los Angeles Chargers), Patrick Peterson (Minnesota Vikings), Joe Haden (Pittsburgh Steelers)
POSSIBLE PATRIOTS: Jackson, Fabian Moreau (Atlanta Falcons), Siran Neal (Buffalo Bills), Donte Jackson (Carolina Panthers), Apple, Fuller, Rhodes, Charvarius Ward (Kansas City Chiefs), Justin Coleman (Miami Dolphins), Peterson, Keion Crossen (New York Giants), Carlton Davis (Tampa Bay Buccaneers), Darryl Roberts (Washington Commanders)
Even after not getting assigned New England's franchise tag, Jackson's situation deserves watching. Yes, he'll likely get considerable attention from other teams once he hits the free agent marketplace, but will he get the huge payday he's expecting? Chances are, he will, but if not, the Patriots might have a (slim) possibility of re-signing him.
Assuming he's no longer in New England's plans, there are plenty of cornerbacks on the market this offseason who could serve as suitable replacements. Let's start with Moreau, the kind of dependable player (he's appeared in all but five games since entering the NFL in 2017) who might be just enough under the radar to be affordable for New England. At age 27, he's also in the prime of his career. Moreau's Falcon teammate, Isaiah Oliver, a former second-round draft choice of Atlanta, missed most of 2021 with a knee injury. New England is often keen to sign players coming off significant injuries, as they're seen as value-adds.
Neal, also 27, has only missed one game in four NFL seasons, mostly as a substitute. The Patriots might like to weaken a division foe by luring Neal, who could see more playing time here in Foxborough. There's a similar situation with Donte Jackson of Carolina.
Former first-round pick Apple has good size (6-1, 200-ish) and is still young (only 26) but with six years NFL experience. Fuller, another former first-rounder, is a bit older at 30, but has proven a dependable NFL corner. Sticking with the former first-round-pick theme, Rhodes is a bigger guy (6-1, 215) and longtime starter in this league.
Ward is a young talent (25), but a proven starter who might command more money than the Patriots are willing to spend. Another big, young corner, 27-year-old Rasul Douglas (6-2, 210) of Green Bay is set to test the market after the most productive season of his career, which could make him more expensive than New England might want.
Older guys like 33-year-old former first-round pick Jimmy Smith, who spent his entire career with Baltimore, could be depth additions. Peterson might be a bit of a stretch, but it's hard not to covet a player as talented as him.
Again, the Patriots are not opposed to bringing back former players, so, keep the likes of Coleman, Crossen, and Roberts in mind. And yes, Malcolm Butler appears to want back into the league after a hiatus last season, but I wouldn't hold my breath on seeing him in a Patriots uniform again.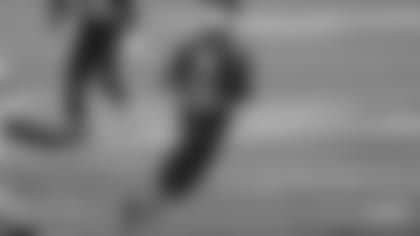 SAFETIES
OTHER NOTABLE FREE AGENTS: Duron Harmon (Atlanta Falcons), Tashaun Gipson (Chicago Bears), Jessie Bates (Cincinnati Bengals, franchise tagged), Kareem Jackson (Denver Broncos), Justin Reid (Houston Texans), Tyrann Mathieu (Kansas City Chiefs), Xavier Woods (Minnesota Vikings), Marcus Williams (New Orleans Saints), Jabrill Peppers (New York Giants), Marcus Maye (New York Jets), Anthony Harris (Philadelphia Eagles), Terrell Edmunds (Pittsburgh Steelers), Quandre Diggs (Seattle Seahawks), Jordan Whitehead (Tampa Bay Buccaneers), Bobby McCain (Washington Commanders)
POSSIBLE PATRIOTS: McCourty, Harmon, Mathieu, Peppers, Maye, Edmunds, McCain, DeAndre Houston-Carson (Chicago Bears), Ronnie Harrison (Cleveland Browns), Tracy Walker (Detroit Lions), Terrence Brooks (Houston Texans), Nate Ebner (New York Giants)
Obviously, the name that sticks out in this group is McCourty, New England's longtime defensive co-captain and emotional leader of the group on and off the field. As of this posting, media reports suggest the safety, who'll turn 35 during the preseason, plans to continue playing in 2022, but whether that's in New England or elsewhere remains to be seen. Should he elect to stay with the Patriots, he'd no doubt be an integral part of the secondary, even with veteran Adrian Phillips and emerging star Kyle Dugger taking on more of a role back there.
If, on the other hand, New England goes in another direction, Mathieu would be an attention-grabbing name, but as such, he might be too expensive a signing given New England's limited resources this year. Perhaps they'd look to a more affordable, yet still talented player coming off an injury, such as Peppers (age 26, coming off ACL and ankle problems) or Maye (29, Achilles).
Experienced, though somewhat under-the-radar players like Edmunds, Harrison, and Walker could be considerations. The 28-year-old McCain, a former Miami Dolphin, is an intriguing one to watch, given his position versatility and proven ability against the Patriots in the past.
WIDE RECEIVERS
OTHER NOTABLE FREE AGENTS: Allen Robinson (CHI), Odell Beckham Jr. (LAR), Michael Gallup (DAL), Christian Kirk (AZ), Juju Smith-Shuster (PIT)
POSSIBLE PATRIOTS: Gallup, Kirk, D.J. Chark (JAX), Jamison Crowder (NYJ)
One of the first orders of business this spring should be securing Jakobi Meyers with an RFA tender. Meyers has continued to improve over his three seasons, emerging as a go-to receiving in big moments. He's just the latest undrafted rookie to rise up the ranks and become a reliable player and it's a no-brainer for the Patriots to keep him around with a second-round tag.
A longer extension could also make sense but expect Meyers to be back, along with 2021 free-agent additions Nelson Agholor and Kendrick Bourne, and 2019 first-rounder N'Keal Harry. That's not a bad place to start, as all four leading targets from 2021 should be better with Mac Jones in 2022, but to compete in today's NFL teams can never stop looking for receivers who can change games.
Olszewski is a tougher decision as far as tender. He has yet to emerge as a receiver but is a plus returner. With a second-round tender projected at nearly $4 million, that's a hefty price tag, while the low-round tender that offers right of first refusal on any external offer is still nearly $2.5 million.
After last year's spending spree, it's hard to see the team making a major splash in free agency without the same kind of cash to spend, though there's little doubt that top players like Davante Adams and Chris Godwin could be game changers for the Patriots offense, but bother were hit with the Franchise Tag this week.
Perhaps looking further down the list makes more sense, as Gallup and Kirk are the kind of interior receivers that would be good complements to the Agholor, Bourne and Meyers. Jamison Crowder is also an experienced slot receiver likely to be looking for a new home with opportunities. Smith-Schuster has been a popular speculative signing as well who could make sense. DJ Chark has 147 receptions in his first four seasons in Jacksonville and is still 25 years old.
Padding the receiving depth with at least one proven vet would make sense in free agency, but with so many roster areas to be addressed, they'll have to be budget-conscious, while also keeping an eye on practice squad players Kristian Wilkerson, Tre Nixon and Malcolm Perry.
The draft continues to have an array of potent receivers, picking up one in the first two days would make a lot of long-term sense, considering just Bourne is under contract past this season and a rookie would be under contract throughout the rest of Mac Jones' rookie contract. After major free agent splashes at receiver last year, it would be surprising to see a similar kind of spring.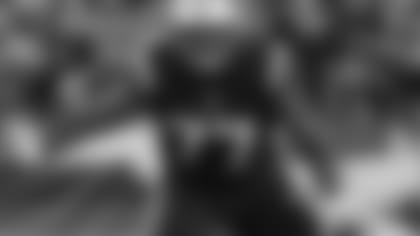 OFFENSIVE LINE
OTHER NOTABLE FREE AGENTS: Terron Armstead (NO), Orlando Brown Jr. (KC), Duane Brown (SEA), Eric Fisher (IND), Morgan Moses (NYJ), Riley Reiff (CIN)
Karras and Brown were both starters and represent significant decisions for the team to make, ones that are likely tied to where Michael Onwenu ends up long-term. Onwenu started 2021 at left guard before the team settled in with Karras at that spot, with Onwenu serving as the swing back up tackle. Onwenu has potential at right tackle as well.
Still, it's easy to see the Patriots retaining both Karras and Brown, who are well versed in how New England does things and both seem to embrace the culture there. Both offer versatility, with Karras covering all three interior line positions and Brown able to flip flop between right and left tackle, even if 2018's stint at left tackle was a career outlier for the monstrous player.
Isaiah Wynn enters his final season as well so the long-term questions at tackle are only just beginning and they'll need a plan both in free agency and the draft to secure the edges of the protection for the future.
The lower levels of offensive depth have been slowly stacking experience, with Justin Herron getting four starts in 2021 after getting six in 2020. Yasir Durant started one game, while Yodny Cajuste got two in 2021 after spending the first two seasons of his career on Injured Reserve. 2020 sixth-round pick Will Sherman spent most of the year on the practice squad but did get called up for one game.
After Onwenu, who should project to a starting role in 2022, it's unclear what the long-range trajectory is for the depth pieces.
On one hand, a return of the entire 2021 line doesn't seem out of the question, but on the other, the team has some long-term questions that are more likely to be addressed in the draft rather than free agency. If Karras and Brown head elsewhere, things could change dramatically and put one of the external free agents in play.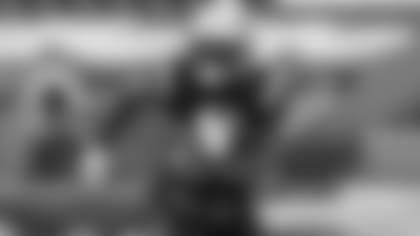 RUNNING BACKS
OTHER NOTABLE FREE AGENTS: Cordarrelle Patterson (ATL), Leonard Fournette (TB), James Conner (AZ), Chase Edmonds (AZ), Sony Michel (LAR), Marlon Mack (IND)
POSSIBLE PATRIOTS: Mack, J.D. McKissic (SEA), Darrel Williams (KC)
There's reason for some excitement at running back with Damien Harris and Rhamondre Stevenson back again, but there are questions again this offseason at the third-down back role.
Harris is scheduled to hit free agency next offseason, he could be an extension candidate, but for 2022 he and Stevenson should be ready to roll over defenses even better than they did in 2021. With a full year under his belt, Stevenson knows what to expect and can build from an excellent rookie campaign.
James White returned and showed early chemistry with Mac Jones yet ended his one-year contract on Injured Reserve and is due to hit free agency again. Would bringing him back for another go-round make sense? Is little used back up J.J. Taylor ready for an expanded role? Brandon Bolden was capable in filling in for White and brings a lot of value and experience to the room, but he's a free agent as well.
White probably makes the most sense for any free agent investment, he knows everything there is to know about the Patriots and is one of the team's most respected leaders. If other captains like Matthew Slater and Dont'a Hightower were to depart, that would leave a sizable leadership void that White would be ideal to help fill. But his injury status adds a layer of uncertainty.
But the Patriots should certainly be on the lookout for a long-term White replacement in the draft. It's been surprising that they haven't continued the pipeline that essentially ran from Kevin Faulk to Danny Woodhead and Shane Vereen before White took over in 2015. Giving a rookie the chance to learn behind White for a year seems ideal.
If White is not retained or is unable to return, a veteran like Marlon Mack, who was a popular trade target last season, could fit in well. He had 52 catches in his first three season before falling down the depth chart for the Colts. J.D. McKissic played under Matt Patricia in 2019 and had 34 catches with the Lions that year. He went on to catch 123 passes and four receiving touchdowns in two seasons with Washington.
At fullback, Johnson has continuously improved over his three seasons but now the Patriots face a crossroads with him as he hits restricted free agency. While he might not receive a tender, it doesn't rule out a return. The team has shown how much they value having a fullback on the roster.
In the past, the Patriots have often overstocked the running back position and while they have two very good pieces in place, there isn't any proven depth behind them and the receiving role is wide open. Rounding out the group is imperative this offseason, both via free agency and the draft.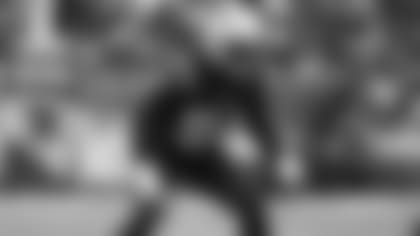 LINEBACKERS
OTHER NOTABLE FREE AGENTS: De'Vondre Campbell (GB), Foyesade Oluokun (ATL), Alexander Johnson (DEN), Leighton Vander Esch (DAL), Anthony Barr (MIN), Josey Jewell (DEN)
POSSIBLE PATRIOTS: Kamu Grugier-Hill (Hou), Alex Anzalone (DET), Harold Landry (TEN), Jewell
This could be a position of significant transition this offseason as the team tries to balance their veteran free agent linebackers with their younger core of recent draft picks who haven't carved out a consistent role yet.
Hightower and Collins have been vital members of the defense for most of the last decade, while Bentley has emerged in his four seasons as a reliable, thumping inside linebacker.
With Kyle Van Noy's release, Matthew Judon is the only starter currently penciled in on the edges as there is little proven depth beyond him or on the inside. The development of the recent linebacker draft picks is coming into focus. Chase Winovich, Josh Uche, Anfernee Jennings and Ronnie Perkins have been selected over the last three drafts but none have emerged or look ready to take over the roles that Hightower, Collins and Bentley have played.
The easy place to start is with Bentley, who is entering his prime and could provide the middle of the defense with experience and leadership within the Patriots' system. Hightower and Collins must first decide if they want to continue playing, then the Patriots must decide how big a role, if any, they should continue to play.
The team also retained Raekwon McMillan and Harvey Langi in recent months, giving them some depth along the inside, while Jahlani Tavai is another inside thumper. There's a lot of bodies already under contract but little experience, at least in the Patriots defensive system and why Bentley could be wise long-term investment.
The strength of the Patriots defense over the last 20 years has most often been their versatile linebacker corps. A core that won three Super Bowls is now inching closer to the ends of their careers and the Patriots must find that next generation of linebackers that they can win with, but with so many draft picks just sitting there, can they afford to tap more veteran free agents who will further push those picks down and off the roster? There are already 11 players in the group, but only two of whom are proven as every-down defensive players.
If Hightower, Collins and Bentley were to move on a veteran like Anthony Barr could make sense for a change of scenery, or Jewell, who is an instinctual inside linebacker coming off a knee injury that could make him more affordable.
There's been plenty of draft capital invested into the linebacker position over the last three seasons, but it's been the free agents that have done the heavy lifting. With holes to fill at positions with little depth, 2022 could be a season of opportunity at the second level of the defense.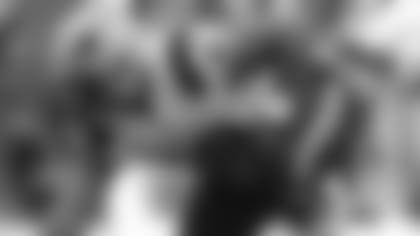 DEFENSIVE LINE
OTHER NOTABLE FREE AGENTS: Akiem Hicks (CHI), Calais Campbell (BAL), Folorunso Fatukasi (NYJ), B.J Hill (CIN), D.J. Jones (SF)
POSSIBLE PATRIOTS: Maurice Hurst (LV), Hill, Jones
It looked like the moves were paying early dividends during the team's mid-season win streak, but late season losses to the Colts (226 rushing yards allowed) and Dolphins (195 rushing yards allowed), as well as the loss to the Bills in the playoffs, in which the defense failed to force a single punt while allowing 482 yards of total offense, left plenty of questions about the entire defensive unit.
For 2022 most of the defensive interior returns, with the ascension of Barmore in his second season a topline item to watch. Guy, Godchaux and Wise should remain key rotational pieces, as the team could choose to ride it out with most of their pieces returning, including Byron Cowart who spent last season on the PUP list and Anderson, who is under contract to return after seeing a limited role in just three games in 2021 before getting hurt. Those returns could offset the loss of Davis, though Davis remains a cost-effective option who could fill a run-stopping rotational role.
There is good continuity along the defensive line, with a nice mix of vets and young talent. They're the only position group on defense that can say that.
That's a good thing because it's a thin free agent market, but it wouldn't be surprising to see the team take a flyer on a veteran or two. Hurst's local ties should keep him on the radar, even if he's more of a pass rusher, while B.J. Hill and D.J. Jones both fit similar profiles to Davis as run-stopping nose tackles who might offer some new upside.
Drafting another quality player would make sense with Godchaux only under contract for 2022 and Guy turning 32 this month. Finding a young, long-term complement for Barmore must be a priority. Someone like Georgia's Jordan Davis could fit the bill as a huge space eater who could free up teammates to make plays.
TIGHT ENDS
OTHER NOTABLE NFL FREE AGENTS: Zach Ertz (Arizona Cardinals), Hayden Hurst (Atlanta Falcons), David Njoku (Cleveland Browns), Mike Gesicki (Miami Dolphins), Eric Ebron (Pittsburgh Steelers), Gerald Everett (Seattle Seahawks)
POSSIBLE PATRIOTS: Ertz, Njoku, Everett
As was the case a year ago at this time, the tight end market is a talented crop brimming with recognizable names, including Rob Gronkowski, yet again. But after investing considerably in Hunter Henry and Jonnu Smith in 2021, it might be asking too much for New England to dip its toes again in the tight end pool.
Were they to do so, though, any number of the players on this year's list would be intriguing additions to the Patriots' offense. Everett (age 27) impressed during the Rams' victory over New England in 2020, which could make him an attractive consideration. The Patriots might also be tempted to weaken their AFC East rival Dolphins by making a play for Gesicki, a player entering his prime, but again, the price tag for any of this year's tight ends might be too rich for New England's blood after what they paid out last season.
For those who may not recognize Fumagalli's name, he bounced around the league beginning in 2018 before joining the Patriots in late May 2021. After he suffered an injury during joint practices with the Eagles last August, the Patriots waived him, but he went unclaimed and reverted to New England's injured reserve list, where he remained for the duration of 2021.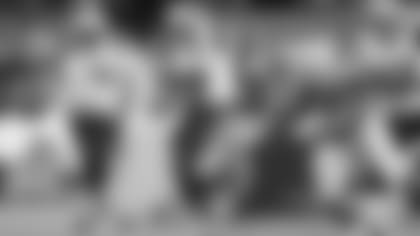 QUARTERBACKS
OTHER NOTABLE NFL FREE AGENTS: Colt McCoy (Arizona Cardinals), Andy Dalton (Chicago Bears), Marcus Mariota (Las Vegas Raiders), Jacoby Brissett (Miami Dolphins), Jameis Winston (New Orleans Saints)
POSSIBLE PATRIOTS: Hoyer, Dalton, Brissett
With Mac Jones firmly established as New England's new QB 1 after his 2021 rookie season, the only question now revolves around who will back him up. Longtime understudy Brian Hoyer could easily come back to do what he did all last season, or the team could choose to have Jarrett Stidham take over the clipboard. Stidham came off PUP (the physically unable to perform list) mid-season and the Patriots kept him on the active roster as the third-stringer, although they deactivated him for every game thereafter.
Should New England choose to go with a more seasoned veteran as insurance for Jones, Dalton might make an intriguing choice, and he's already done as much this past season in Chicago, trading starts with rookie Justin Fields. Brissett is only a consideration given his prior experience with New England.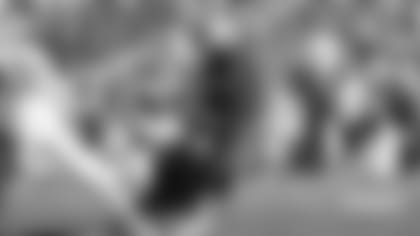 SPECIALISTS
Coverage/Returner: Brandon King, Gunner Olszewski (RFA), Matthew Slater
OTHER NOTABLE FREE AGENTS
Kickers: Younghoe Koo (Atlanta Falcons), Randy Bulloch (Tennessee Titans)
Punters: Andy Lee (Arizona Cardinals), Kevin Huber (Cincinnati Bengals), Dustin Colquitt (Cleveland Browns), Bryan Anger (Dallas Cowboys), Corey Bojorquez (Green Bay Packers)
Long Snappers: Matt Overton (L.A. Chargers), Morgan Cox (Tennessee Titans), Jonathan Weeks (Houston Texans), Clark Harris (Cincinnati Bengals)
Coverage/Returner: King, Olszewski, Slater
At age 37, Nick Folk is coming off two consecutive seasons that were among the most productive of his NFL career. Nonetheless, New England kept undrafted rookie Quinn Nordin around all season, likely as a long-term developmental prospect, as evidenced by the future contract to which they signed him right after the Wild Card loss to Buffalo. It would be hard to imagine Folk not being back in a Patriots uniform in 2022, but Nordin will be competing with him again, just like last year.
Meanwhile, New England still has one of the best punters in the league, even though Jake Bailey couldn't quite replicate his Pro Bowl and All-Pro form of 2020. An injury to his right (kicking) knee early in the season may have hampered his performance a bit, but when at full strength, Bailey is as solid as they come as both a punter and the team's primary kickoff specialist. With Bailey under contract through the upcoming season, I wouldn't expect any significant additions at the punter position.
The Patriots have no need to make any changes at long snapper, either, where Joe Cardona continues to enjoy the most job security of any Patriots long snapper since Lonie Paxton.
New England just wouldn't be New England without its core special teams players, like Justin Bethel and Cody Davis, who re-signed to multi-year deals last offseason. This year, the Patriots have a couple of more players who are almost exclusively special teams-focused, including perennial Pro Bowler and co-captain Matthew Slater. He's hinted in recent years that any year could be his last, so, retirement remains a distinct possibility for him. King, though, came back in 2021 after missing the previous two seasons with injuries. Even if Slater returns, King likely will as well.
The biggest question is what the Patriots will do with Gunner Olszewski, who turned in an All-Pro performance as a punt returner in 2020. He's now set to become a restricted free agent (RFA), but his numbers tailed off in 2021, and he's yet to contribute much as a wide receiver. New England could still offer him a tender contract, but his status with the club is far from a foregone conclusion.